Joe Wilkinson pilot
Joe Wilkinson In Cars With Other People's Mums piloted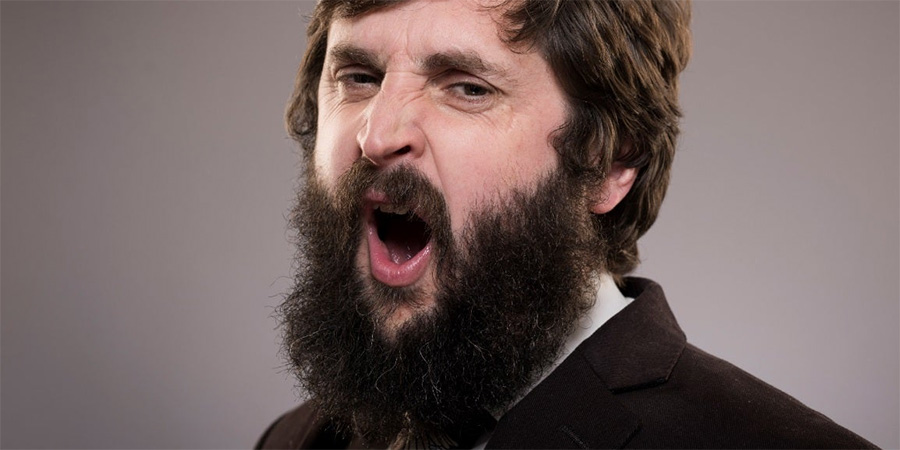 Joe Wilkinson is piloting a travel show with other comedians' mums for Dave, British Comedy Guide can reveal.
Sending up the television trend for comics taking trips with members of their family, Joe Wilkinson In Cars With Other People's Mums also spoofs Jerry Seinfeld's long-running format Comedians In Cars Getting Coffee.
A non-broadcast pilot was shot in Brighton last summer with Seann Walsh's mother.
"So Joe Wilkinson drove around Brighton with my mum talking about me" Walsh told presenter Marcus Bronzy on his How To Kill An Hour podcast.
"I remember they were driving around and Joe Wilkinson and my mum were trying to guess which one was [Hove resident] Fatboy Slim's house. I think it's a great idea. Hopefully they do commission that."
Directed by SuperBob's Jon Drever and produced by Bethan Gorman for Citrus Television (Horrible Histories, Newzoids), the pilot also featured Nicky Goldie (The League Of Gentlemen) playing Wilkinson's own mother.
If commissioned, Joe Wilkinson In Cars With Other People's Mums would consolidate the comic's relationship with UKTV, after he co-wrote and starred in The Cockfields sitcom on Gold last year (video).
Wilkinson and Drever previously collaborated on Password, an office-based sketch co-starring Anna Crilly which was published online in 2018.
Wilkinson's love of driving was captured in an episode of The Russell Howard Hour in February, in which he drove his host along the A127, his "favourite dual carriageway", in an ice cream van (video). And in an episode of Travel Man last year, in which he and Richard Ayoade toured Kraków in a Soviet-era Trabant.
The comic also starred in commercials for Nissan's electric Leaf car in 2016.
Ironically, news of the Dave pilot comes in the week that Seinfeld suggested Comedians In Cars Getting Coffee might be ending after 11 seasons and the American stand-up successfully defended a copyright claim on the format from his former collaborator Christian Charles.
In 2010, Dave broadcast Carpool, a format in which Robert Llewellyn interviewed celebrities whilst driving them in his electric car.
A spokesperson for Dave declined to comment on Joe Wilkinson In Cars With Other People's Mums.
---
For updates, click the button below.
Share this page