Charlie Brooker Antiviral Wipe
Charlie Brooker to return with new Wipe show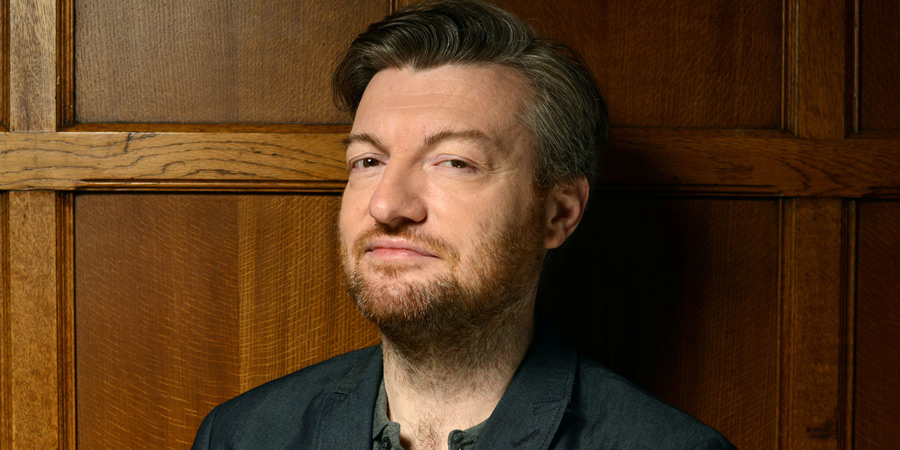 Charlie Brooker is to return to TV with Charlie Brooker's Antiviral Wipe, a new one-off coronavirus-linked show.
The BBC confirms: "For the first time since the BAFTA-winning 2016 Wipe, Charlie Brooker has been lured out of isolation, to go into isolation for the one-off Charlie Brooker's Antiviral Wipe."
The half-hour show, which currently is a working title, will be broadcast on BBC Two. Brooker will film the programme at his home, as per the current lockdown rules.
Producers say: "Charlie will be taking a typically sharp look at life in lockdown, in a show made during lockdown. As well as coverage of the crisis itself, he'll also be looking at the things people are watching and doing to keep themselves occupied. The show will also feature Philomena Cunk (Diane Morgan) with her own very special brand of in-depth reporting, alongside Barry Shitpeas (Al Campbell) and other contributors who haven't been told they're doing it yet, but have no good excuse not to.
Charlie Brooker quips: "The BBC asked me to supply a quote for the press release, which is what you're reading now."
A broadcast date for Charlie Brooker's Antiviral Wipe will be announced in due course.
The commission is part of BBC Two's drive to broadcast more new comedy. Beginning in May, Thursday nights on BBC Two will feature The First Team, a football sitcom written by the creators of The Inbetweeners, and a new series of QI.
The channel has also announced a full series of Alma's Not Normal, a lockdown series called Comedians Playing With Themselves and a new series starring Matt Berry.
---
For updates, click the button below.
Share this page