Newark sitcom pilot
Colin Hoult stars in sitcom pilot set in East Midlands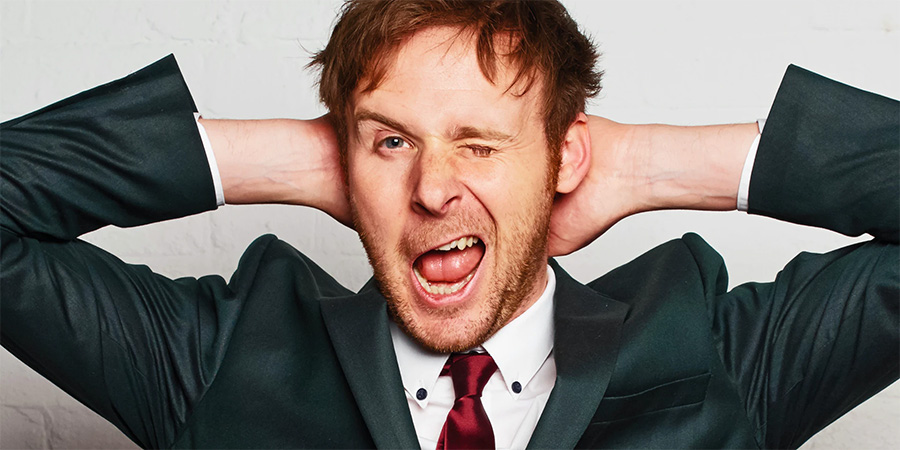 Colin Hoult has a lead role in a sitcom pilot about a young man growing up in the East Midlands, British Comedy Guide can reveal.
Made by Harry Enfield's production company, Balloon Entertainment, a taster of Newark, Newark was filmed in the Nottinghamshire town of Newark-on-Trent in January.
It also stars Lauren Socha (Misfits, The Other One) and Amy Booth-Steel (Wannabe).
Hoult, who regularly performs on the live circuit as the character Anna Mann, has previously acted in TV shows such as CBBC's Almost Never and Murder In Successville. He grew up in Nottingham, just a 30 minute drive from Newark.
The first foray into comedy for established screen director Penny Woolcock, Newark, Newark is written by Nathan Foad about his childhood and adolescence in the market town, where his mother ran a chip shop. It is currently unclear if a broadcaster is attached.
"The show is loosely based on my experience of growing up in Newark," Foad told the Nottinghamshire Live website.
The writer, whose credits include The Young Offenders, added: "Newark was this amazing and complicated town I never appreciated when I was growing up."
Open casting for the pilot took place in the town in November.
Founded by Enfield with Skins creator Bryan Elsley, Balloon Entertainment has previously made the comedian's one-off vehicles with Paul Whitehouse: An Evening With Harry Enfield & Paul Whitehouse and Harry And Paul's Story Of The 2s. Elsely executive produces Newark, Newark, with Angie Daniell producing.
Further details on Newark, Newark are expected to be revealed in due course, if a commission is announced.
---
For updates, click the button below.
Share this page