Little Britain returns to TV
Little Britain to return for BBC One's The Big Night In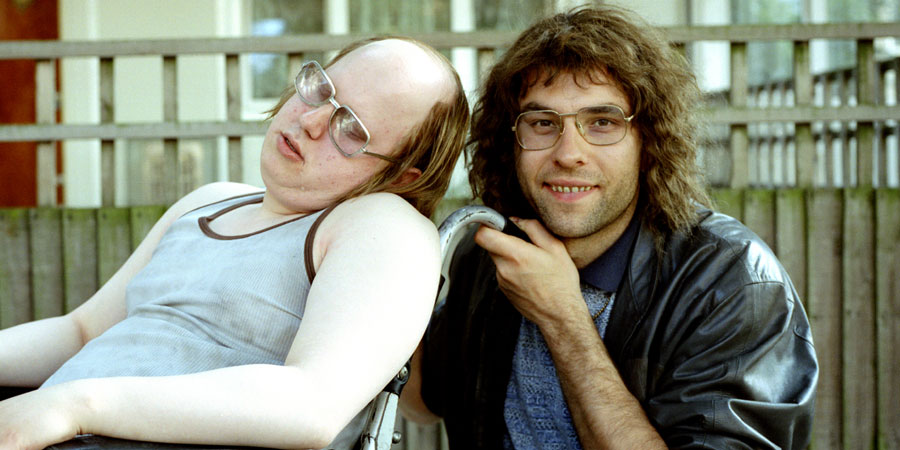 David Walliams and Matt Lucas will back on TV with Little Britain for the first time in over 10 years, performing a brand new sketch for The Big Night In.
The Big Night In is a charity broadcast created in light of the coronavirus crisis. Raising funds for both Comic Relief and Children In Need, it is set to broadcast on BBC One next Thursday evening (23rd April).
Nothing further is currently known about the Little Britain revival. The BBC confirms simply: "Details of the sketch will remain under wraps until the live show."
The comedy duo returned to their hit sketch show last year with Little Brexit, a one-off special for Radio 4.
Recently headlines have suggested the pair are now considering making a full new series of their hit comedy, potentially for Netflix.
Speaking on Radio 4, Lucas said: "It might happen. We had a conversation with them [Netflix] a while ago and so the seed was planted in our head. We'd love to bring it back in some way and at some point. We're both quite busy boys, but we're speaking often and one idea was to maybe do a stage show of it again. It will come back in some form, we're just still figuring out what that will be."
Tabloid reports have suggested the US streaming giant has offered the stars £3 million to make a new series.
It has also been announced today that Matt Lucas will host a new coronavirus lock-in series for Channel 4, launching next Sunday, 26th April. Written by Harry Hill, the series will be titled Reasons To Be Cheerful With Matt Lucas.
The Big Night In will broadcast between 7pm and 10pm on BBC One on Thursday 23rd April.
Matt Baker, Zoe Ball, Lenny Henry, Davina McCall and Paddy McGuinness will host the broadcast, which aims to "celebrate the acts of kindness, humour and the spirit of hope and resilience that is keeping the nation going during the unprecedented COVID-19 pandemic".
Peter Kay and Catherine Tate are amongst the other comedians confirmed to be taking part in The Big Night In, with the show respecting all current social isolating government protocols.
Funds raised on the night will be split equally between BBC Children in Need and Comic Relief to provide essential support to local charities, projects and programmes across the UK to help those most in need. The UK's Chancellor of the Exchequer, Rishi Sunak, announced last Wednesday that the UK Treasury would match pound for pound any contributions the public decide to donate during the show.
Lenny Henry says: "I've been part of the Comic Relief family for years, and at times like these it's so important we all come together to support one another, which is why we've joined forces with BBC Children in Need for The Big Night In. We want to shine a light on the amazing things communities are doing and keep you entertained whilst you can't leave your homes. Both charities will be supporting a huge number of smaller charities and projects that will be protecting the most vulnerable people in society, so it's going to be a brilliant night for a great cause."
---
For updates, click the buttons below.
Share this page