Mo Gilligan's Happy Hour
Channel 4 orders Mo Gilligan's All Star Happy Hour
Channel 4 has ordered new four-part entertainment show Mo Gilligan's All Star Happy Hour
Broadcasting during coronavirus lockdown, Mo Gilligan wil present sketches, stand-up, music and more
The show will feature segments in which viewers can compete against celebrities to win prizes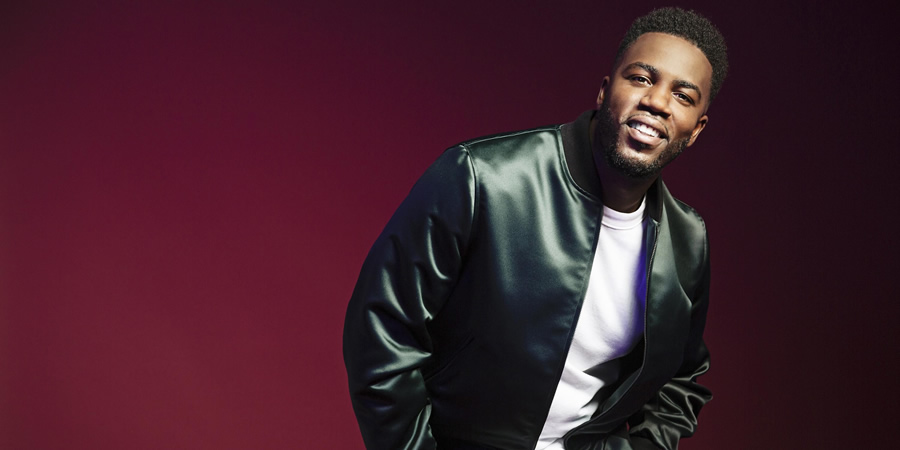 Channel 4 has commissioned Mo Gilligan's All Star Happy Hour, a new entertainment series due to be broadcast during coronavirus lockdown.
The new series follows on from Gilligan fronting both The Big Narstie Show, and his own series, The Lateish Show With Mo Gilligan.
Channel 4 explains: "Following a successful first outing for The Lateish Show, stand-up sensation Mo Gilligan is back to front a very special live four-part show where the very concept of staying in may win you a one-of-a-kind prize.
"Mo Gilligan's All Star Happy Hour will be a joyful mix of his trademark sketches, viral formats, unique musical performances and hilarious prize-winning games as he invites members of the public to compete against celebrities in a series of challenges, whilst trying to stuff as much happiness into an hour as he possibly can.
"Having already brought entertainment to the masses across social media with his hugely celebrated #QuarantineGames, Mo's high-energy and brilliantly uplifting style makes him the perfect man to deliver joy to our screens when we need it most."
Channel 4 has also announced the commission of Reasons To Be Cheerful With Matt Lucas.
Director of programmes Ian Katz says: "After weeks of relentless grim news and being cooped up at home, Britain desperately needs a dose of fun and Mo and Matt, two of the breakout stars of lockdown, are just the people to administer it."
Phil Harris, head of entertainment at Channel 4, adds: "It's great to be working with Mo again - albeit in slightly different circumstances to how we imagined. We hope he, along with Matt Lucas, bring some much needed light relief to our viewers. I've been really proud of how our team, and the sector, have responded in testing times. These commissions showcase great talent, quick-thinking and bags of humour at a time when we need it most."
The four part series is due to start on Channel 4 soon. As the title suggests, each episode will be an hour long.
---
For updates, click the button below.
Share this page