Matt Lucas Channel 4 series
Matt Lucas to host Channel 4 series during lockdown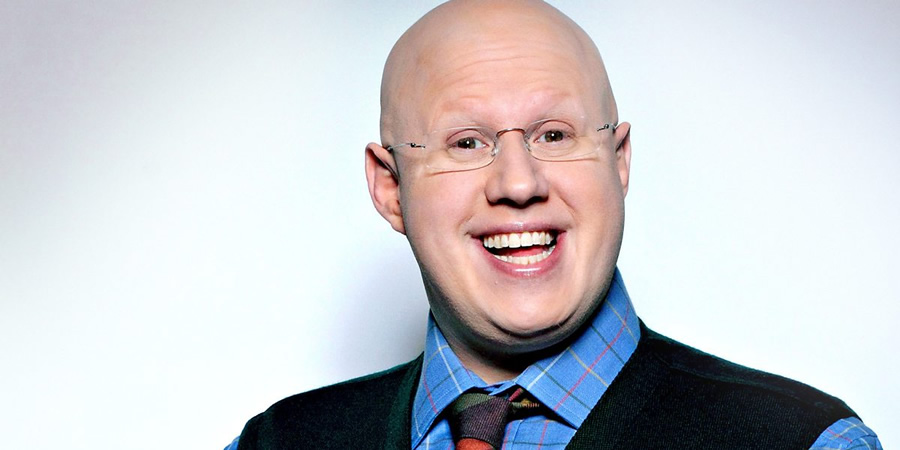 Channel 4 has commissioned Reasons To Be Cheerful With Matt Lucas, a new series in which the Little Britain star will present a show from his home during the coronavirus lockdown.
The six part series will be written by Harry Hill, who will produce it through his production company, Nit TV.
The news follows on from Lucas launching Thank You Baked Potato, a fundraising version of a Shooting Stars song, which has now entered the charts.
Channel 4 say: "Matt Lucas, the undisputed star of lockdown and the man behind the smash hit viral sensation in support of Feed NHS, Thank You Baked Potato, is to front a new Harry Hill-penned comedy entertainment series for Channel 4 from Nit TV.
"Reasons To Be Cheerful With Matt Lucas will celebrate the ability of men, women, children, celebrities and possibly even some pets to entertain themselves during some self-enforced downtime. Airing from Sunday 26th April at 7:30pm, the six-part fast-turnaround series will see Matt host a raft of self-isolating comedians, TV personalities, musicians, sports stars and most importantly, members of the public, all from the safety of his own home.
"Featuring a collection of comical comedy content from brand new sketches to upbeat homemade strands, the mutual minds of comedians extraordinaire Matt Lucas and Harry Hill promise to spread delight across the UK's living rooms."
Channel 4 has also commissioned Mo Gilligan's All Star Happy Hour.
Ian Katz, director of programmes at Channel 4, says: "After weeks of relentless grim news and being cooped up at home, Britain desperately needs a dose of fun and Mo and Matt, two of the breakout stars of lockdown, are just the people to administer it."
Phil Harris, head of entertainment at Channel 4, adds: "It's great to be working with Mo again - albeit in slightly different circumstances to how we imagined. We hope he, along with Matt Lucas, bring some much needed light relief to our viewers. I've been really proud of how our team, and the sector, have responded in testing times. These commissions showcase great talent, quick-thinking and bags of humour at a time when we need it most."
It has also been revealed today that Lucas will reunite with David Walliams to film a new Little Britain sketch for The Big Night In, BBC One's coronavirus charity broadcast.
Below is the Thank You Baked Potato video:
---
For updates, click the buttons below.
Share this page