Susan Calman Socially Distant
Susan Calman to host BBC Scotland series from her home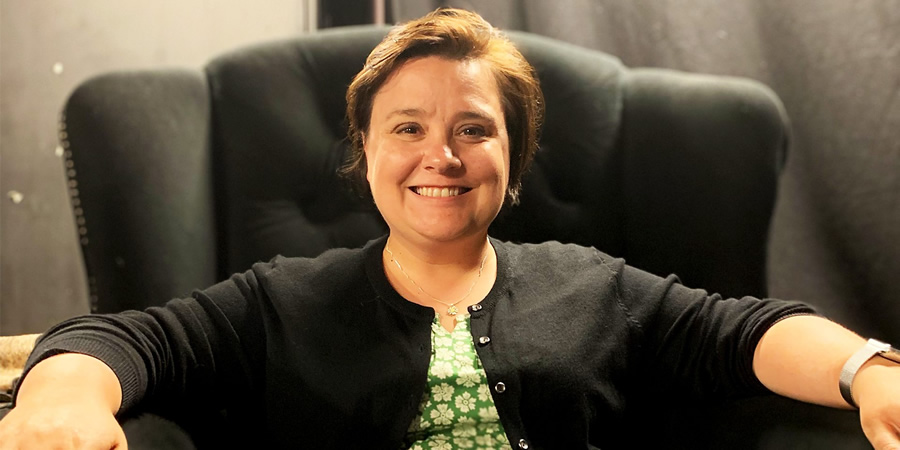 BBC Scotland is to broadcast a topical six-part series which Susan Calman will present from her own home.
Socially Distant With Susan Calman has been commissioned to react to the coronavirus lockdown.
The BBC explains: "Every week Susan will be bringing the nation together as she remotely hosts a packed entertainment show from her very own back garden. Susan will be keeping the nation connected to Scotland's culture and connected to each other.
"As well as her personal take on this new way of life, Susan will introduce self-filmed contributions from the finest comedians, actors and musicians from across Scotland who now find themselves stuck at home.
"Socially Distant With Susan Calman is an opportunity to keep the creative community engaged and offer a smattering of joy to the people of Scotland in unprecedented times."
Susan Calman says: "I'm delighted to be hosting a completely unique show for these unprecedented times. I'll be broadcasting from the bottom of my garden and through the wonder of modern technology bringing together an array of comedians, musicians and actors from across Scotland in a bid to cheer up the nation! It might be a little bit rough and ready at times, but I think we can agree that we all need a little bit of light relief at the moment."
Gavin Smith from BBC Scotland comments: "We're delighted that at a time of increasing distance and isolation, Susan's going to bring the people of Scotland together again and show that there's still laughs in lockdown! It's great that comedians, musicians and other creative talents will have the chance to 'gig' from their homes and with Susan warmly pulling it all together from her back garden it'll be an entertainment show like no other even if it rains."
Socially Distant With Susan Calman will start on BBC Scotland on Thursday 2nd April at 8:30pm.
Calman introduces the series in this video:
See tweet
The channel has also confirmed it will begin showing more classic comedies, starting with the first series of Still Game, which starts tonight (Friday 27 March) at 10pm. Gavin Smith says: "We think that after tearing your hair out home schooling the kids or sweating profusely while working out in the kitchen the BBC Scotland audience deserve a laugh so we're thrilled to be delving in to our comedy archives for the run up to the weekend."
---
For updates, click the button below.
Share this page