BBC entertainment from home
Mash Report to be self-filmed from home
The BBC has confirmed details of new and returning comedy series whilst Britain is in lockdown
Topical series such as The Mash Report will be filmed by the stars in their own homes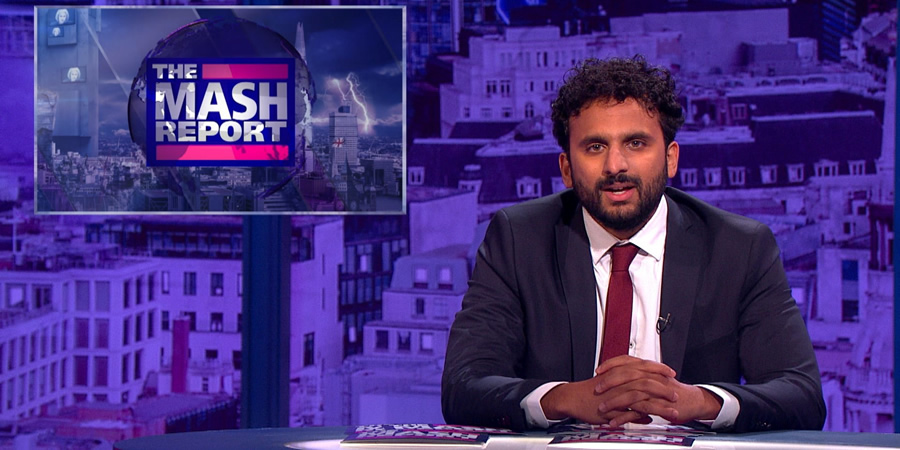 The next series of The Mash Report will come from the stars' own homes, the BBC has revealed.
As Britain enters widespread lockdown amidst the Covid-19 health crisis, the broadcaster has announced plans for a number of new and returning entertainment series, plus Friday and Saturday-night repeats of much-loved comedies including Car Share, Gavin & Stacey and Outnumbered.
New comedies will include I'll Get This, The Kemps: All True, There She Goes, The Other One, First Team and Alma's Not Normal.
The fourth series of The Mash Report, returning to BBC Two next Friday night (3rd April 2020), will be particularly strikingly affected, with each of the contributors working from home.
The corporation says: "We're very pleased that it's going to be possible to put The Mash Report back on BBC Two at a time when people need laughter and topical insight more than ever. Reflecting what everyone else is going through at the moment, the show will be self-isolating, with the whole cast filming themselves at home.
"Nish Kumar will be virtually joined by our quarantined correspondents including Rachel Parris, Geoff Norcott, Ellie Taylor, Steve N Allen, Catherine Bohart, Desiree Burch, and Ahir Shah. So if you don't like jokes and analysis, you will at least get to see inside the houses of some very minor celebrities."
Have I Got News For You is due to return on BBC One on the same date, and producers are making a similar range of contingency plans in order to film the fifty-ninth series.
Producers quip: "The regulars will be sitting in their usual seats, come what may (although we can't quite be sure where those seats will be). Paul will be using the wonders of modern technology and Ian Hislop will be using semaphore."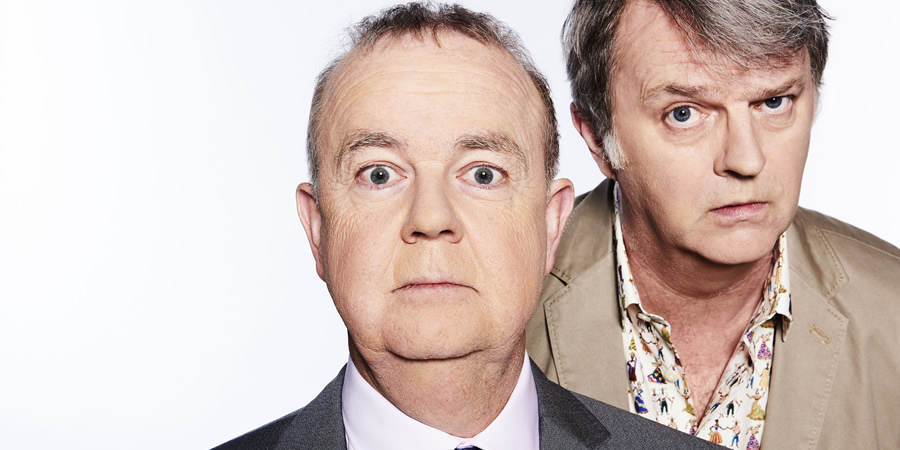 The Graham Norton Show returns for its next series on Friday 10th April, and will also take place without its normal studio audience.
The BBC says: "Graham Norton will be back on Friday nights - not quite as usual, but still featuring the biggest stars and the best stories, including the famous Red Chair - now relocated to the comfort of your own armchair at home."
Meanwhile, BBC One has announced the commission of a brand new entertainment series, Peter Crouch: Save Our Summer. Promising "a little bit of all the big summer events that have been taken away", the show will feature Alex Horne and The Horne Section as its house band.
BBC Director-General Tony Hall says: "The BBC is determined to do all it can to raise a smile and keep the country entertained during these testing times. We have lots of great shows already recorded, but we have also found ways to keep many other shows going so that the familiar faces people love will still be in their living rooms in the weeks and months ahead. I think that is incredibly important.
"The BBC will also deliver a range of virtual events to replace some of those that have now had to be cancelled. Our pledge is offer the best escapism, fun and distraction we can, alongside the news and information everyone needs."
Charlotte Moore, Director of BBC Content, says: "Bringing the nation together to be entertained is a vital public service. Throughout this crisis we will respond to the mood of the nation and provide programmes to help us escape and laugh; and create memorable events which we can all enjoy from home to replace those we're going to be missing this summer."
Further details about each programme will be revealed in due course.
Share this page