Kate & Koji ratings
Kate & Koji: Over 5 million viewers watch new ITV sitcom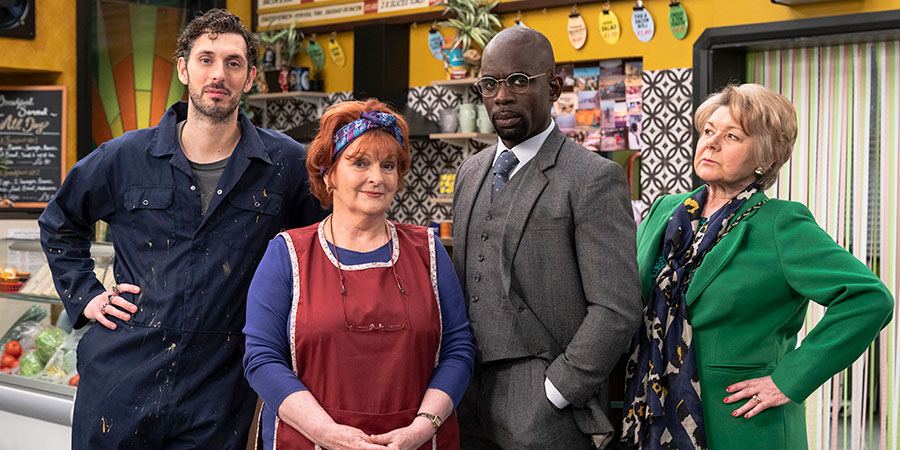 ITV's new sitcom Kate & Koji got off to a strong start last night (Wednesday 18th March), with millions of viewers tuning in to see the comedy's debut.
The show, ITV's first new studio audience sitcom since Vicious launched on the channel in 2013, scored overnight ratings of more than 5 million viewers.
Calculations from viewer measurement organisation BARB reveal that 5.11 million people tuned in to the channel at 8pm to see the new comedy. It was broadcast between new episodes of Coronation Street, which attracted 6.16m and 5.65m viewers, respectively.
Kate & Koji, which is written by Outnumbered creators Andy Hamilton and Guy Jenkin, stars Brenda Blethyn as the owner of a seaside café, and Jimmy Akingbola as an asylum-seeking doctor who spends his time in the venue trying to make a cup of tea last as long as possible. The six-part series also stars Blake Harrison as Kate's resourceful nephew and Barbara Flynn as the local councillor who is her arch nemesis.
The viewing figures for the episode will rise further once catch-up viewing via ITV Hub is included and the statistics are consolidated with the viewers who tune in for the repeat scheduled next Tuesday night at 11:40pm.
Press reviews for Kate & Koji were mixed this morning. The comedy received five stars from The Daily Mail, whose reviewer commented the show made him "snort with laughter", and four stars from Chortle who noted "ITV could just have created that rarest of creatures - a mainstream sitcom that's constantly funny".
However, The Independent and The Telegraph only awarded two stars each, with the former saying the show was "unfunny, uninspired, oppressive propaganda". But The Telegraph review did concede: "Perhaps it will be a hit. The success of Mrs. Brown's Boys shows there is definitely an appetite for big-hearted, broad comedy accompanied by audience laughter."
It was a good night all-round for television viewing, with the coronavirus epidemic keeping many more people at home than would normally be the case. However, the launch of Channel 4's new comedy Feel Good attracted just 641,000 viewers, in keeping with the normal slot average.
---
For updates, click the button below.
Share this page