Lou Sanders joins Unforgivable
Lou Sanders joins 'Mel Giedroyc: Unforgivable'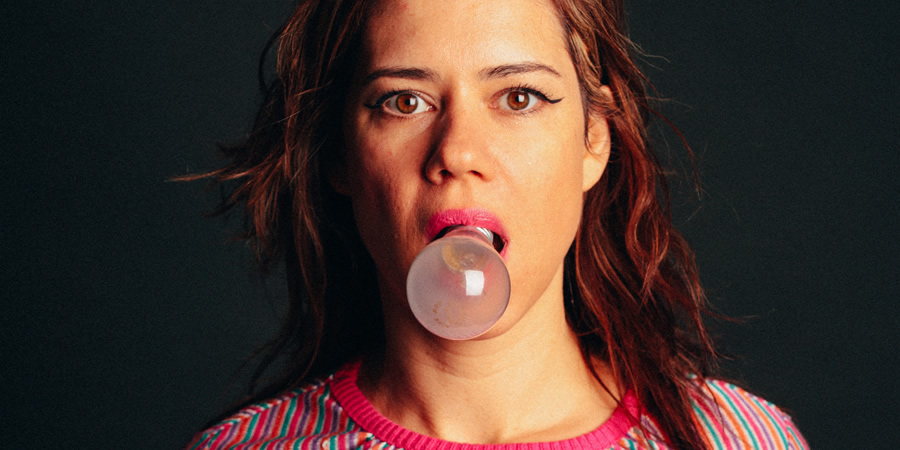 Lou Sanders has been signed up as the sidekick on new Dave panel show Mel Giedroyc: Unforgivable.
The channel confirms: "Mel Giedroyc: Unforgivable welcomes Taskmaster champion Lou Sanders who will join Mel Giedroyc as her sinful sidekick, keeping score and causing delicious mischief."
The eight-part series, which will air later this year, features three celebrity guests "spilling their deepest, darkest secrets" in order to impress Mel and Lou.
Filming is currently underway at Riverside Studios, with Jo Brand, Charlotte Church, Tom Allen, Scarlett Moffatt and Johnny Vegas amongst the guests confirmed.
Speaking at the time of the commission, Mel Giedroyc commented: "I'm thrilled that the wonderful people at Dave have asked me to host Mel Giedroyc: Unforgivable. It would be strange if they hadn't asked me because my name is in the title. Anyway... in the show I'll be leading a competitive confessional where only the celebrity or comic who admits to the worst behaviour can win.
"I intend to lead from the front by dropping in a few of my own misdemeanours to get the ball rolling, and I only hope it's as fun to watch as it is to host! Though I also hope that anyone I've wronged and doesn't yet know it, doesn't watch Dave."
Channel boss Luke Hales said: "We (Dave) are committed to becoming the home of the best comic talent in the UK and this marks another brilliant and exciting step in that direction. We love Mel G, we know how funny, warm and brilliant she is from working with her on Taskmaster and knew we wanted to work with her more."
Mel Giedroyc: Unforgivable will be shown on Dave later in 2020.
---
For updates, click the button below.
Share this page