The Fast Show reunion
The Fast Show reunion confirmed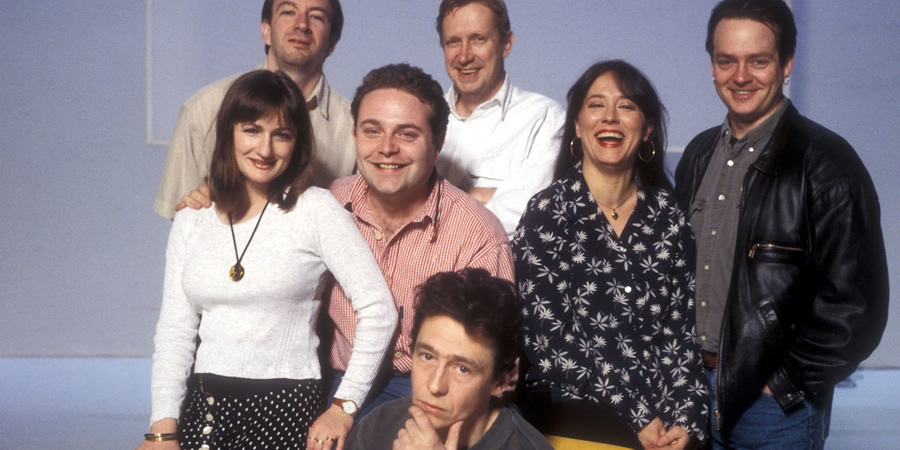 The surviving stars of hit 1990s sketch format The Fast Show are to reunite for a new special, it has been confirmed.
Paul Whitehouse, Charlie Higson, Arabella Weir, John Thomson, Simon Day and Mark Williams will film Gold special The Fast Show: Just A Load Of Blooming Catchphrases.
The two-hour show is described as "a brand-new retrospective with a twist".
The channel says the cast "will reunite to remember more than twenty-five years of a true icon of British comedy - and they're bringing the likes of Swiss Toni, Dave Angel, Jesse, No Offence, Professor Denzil Dexter and Rowley Birkin QC with them".
Producers explain: "Yes, it's not just the cast who will be interviewed, but many of the show's best-loved characters will make their long-awaited return to TV screens, interviewed in all-new scripted segments to discuss their experiences on set, reveal behind-the-scenes gossip, and even share what they're up to now."
The hit comedy - which introduced characters like Ted & Ralph, Bob Fleming, Ron Manager and the Suit You tailors - launched on BBC Two in 1994. It also starred Caroline Aherne, who died in 2016.
The programme ran until 1999, and was then resurrected by the Foster's lager brand for an online series in 2011, with the sketches later re-packaged in 2014 to be shown on BBC Two as part of a celebration of the show's 20th anniversary. Notably, Mark Williams didn't take part in those episodes, however he has signed up to take part in the new documentary programme.
Paul Whitehouse and Charlie Higson say: "It's 26 years since the first episode of The Fast Show went out. We didn't manage to celebrate our 25th anniversary but we are marking it now. All the (remaining) contributors will be reflecting on their favourite bits and some of the characters will also be looking back at their time on the show. Join us, them, and all of your favourite Fast Show characters, sketches and catchphrases as we celebrate 26, yes 26 glorious years!"
Commissioner Iain Coyle comments: "The Fast Show is one of those shows, it's a defining moment in comedy history. No sketch show has come close to having its impact, in my TV life, and no show has come anywhere near to creating as many unforgettable characters."
Gerald Casey from Gold adds: "It's hugely exciting that Paul, Charlie and the rest of the fantastic cast of The Fast Show are reuniting especially for Gold. We know viewers will love hearing the behind-the-scenes stories from the show's history, and as a fan I can't wait to see all their classic characters again."
Matt Crook from Crook Productions comments: "It's an absolute privilege to be making this show. The Fast Show was THE comedy show of the 90s and the writing and the characters are still BRILLIANT!! (sorry)."
The Fast Show: Just A Load Of Blooming Catchphrases will air on Gold later this year.
---
For updates, click the buttons below.
Share this page