Diane Morgan's Mandy
Diane Morgan's Mandy gets BBC Two series
Diane Morgan writes, directs and stars in a full series of her own comedy, Mandy
The series debuted with a one-off short on BBC Two last Summer
Six more episodes are now being filmed, for broadcast later in 2020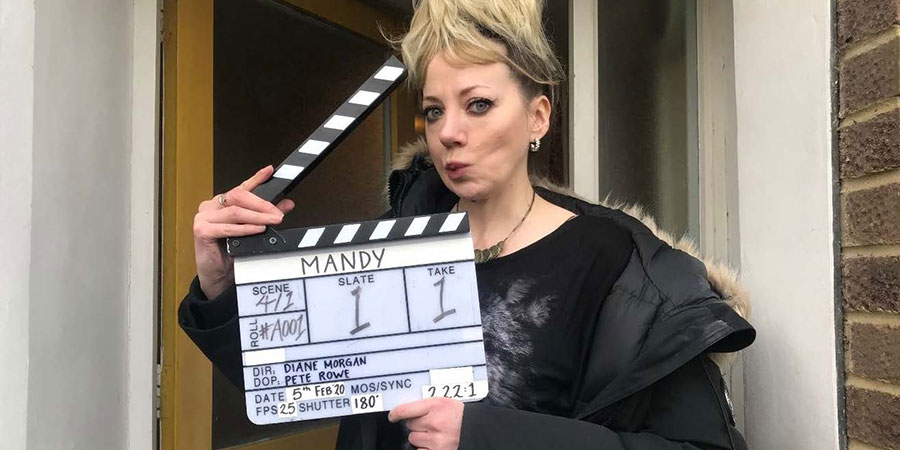 Diane Morgan's Mandy has been commissioned for a full series.
Premiering on BBC Two last summer as part of the Comedy Shorts strand, the comedy follows a slightly obsessive dreamer.
Morgan stars in the title role, as well as writing and directing the series. The 2019 short was her directorial debut.
Michelle Greenidge will co-star as Mandy's nail bar confidante Lola, with other members of the cast to be announced.
The BBC tease: "Mandy is a woman with dreams. Big dreams. Most of all she dreams of breeding Doberman Pinchers. But there are hurdles to overcome before that dream can become a reality. So, in this series we'll see her go on a health kick, rent out her small back room on Airbnb and attempt a series of short-lived jobs in the modern gig economy."
Diane Morgan said: "Why do they insist on sticking mayonnaise in everything? That's not a question that this series of Mandy will answer, but surely someone should be looking into it? Panorama?"
Shane Allen, Controller Comedy Commissioning said: "Diane has terrific funny bones and as creator and director of Mandy she goes for the comedy jugular at every opportunity."
Six 15-minute-long episodes began filming yesterday (Wednesday 5th February). The series will be broadcast on BBC Two later this year.
---
For updates, click the button below.
Share this page