Hypothetical Series 3
Hypothetical Series 3 confirmed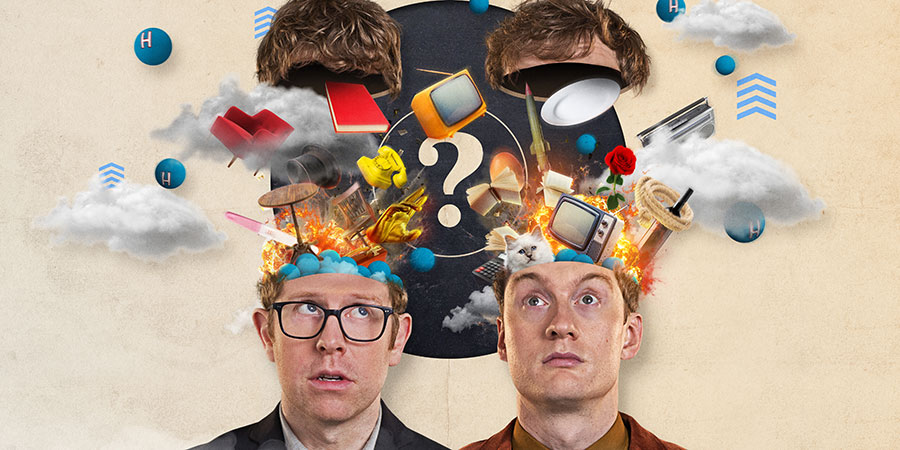 Hypothetical, the comedy show hosted by Josh Widdicombe and James Acaster, will return for a third series, it has been confirmed today.
The news has been revealed ahead of Series 2 of the show starting, tonight at 10pm.
Channel Dave has ordered eight more hour-long episodes.
Josh Widdicombe says: "Thank you to everyone at Dave and UKTV for again allowing me to piss around with my friend James and put it on TV. I for one won't rest until we have found out whether every celebrity in Britain would wear the big or little hat."
James Acaster quips: "So excited to be back on your screens gunging contestants and giving away speedboats baby!"
Iain Coyle from UKTV comments: "Commissioning a third series even before the second one has gone out shows how confident we are about this show. Hypothetical is one of the funniest shows I've ever been involved with here at UKTV, it just gets better and better."
Luke Hales from the channel adds: "We are so excited to be bringing back Hypothetical for a third series - we loved the first, and Series 2 is even stronger. We have a unique, fresh and very funny format hosted by two of the best loved comics in the UK.
"The guest line-up has gone from strength to strength and the rounds have got even funnier - there is still no script, the guests remain fully on the spot and forced to think off the top of their heads - the result is comedy genius. For my money this is one of the best comedy entertainment formats in the market at the moment."
Executive producer Stu Mather from Hat Trick Productions comments: "We can't wait to get started on the third series of Hypothetical, we've got loads more stupid scenarios to throw a bunch of unprepared comedians. Massive thanks to Dave for allowing us to do that on their channel."
The return of Hypothetical joins other recent Dave commissions, such as Mel Giedroyc: Unforgivable, World's Most Dangerous Roads and returning formats Comedians Giving Lectures and Sliced.
Series 3 of Hypothetical will be filmed and broadcast later in 2020.
---
For updates, click the buttons below.
Share this page