Mel Giedroyc: Unforgivable
Mel Giedroyc to host new panel show on Dave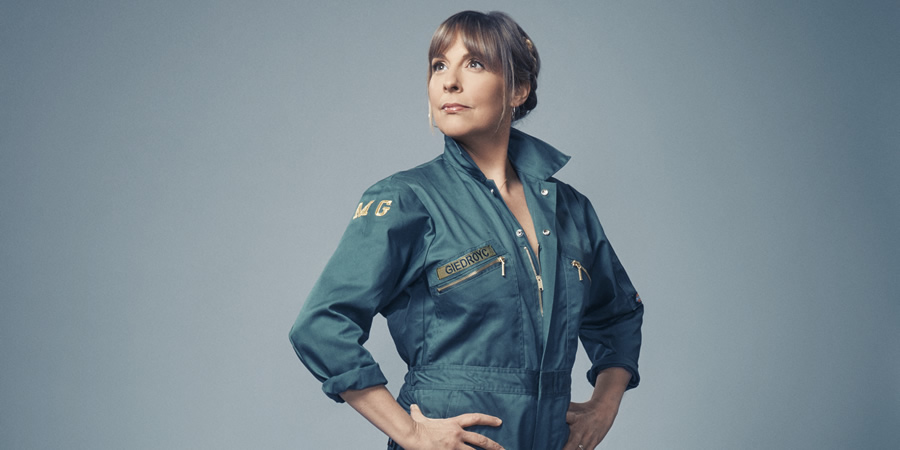 Mel Giedroyc will host a new panel show for Dave focused around the sins that guests have committed.
Producers explain that Mel Giedroyc: Unforgivable "invites three celebrity guests along to Mel's confessional each week to find out who's committed sins that are so bad that they should be declared 'unforgivable'. The competitive comedians will dare to sin it, to win it."
Mel Giedroyc comments: "I'm thrilled that the wonderful people at Dave have asked me to host Mel Giedroyc: Unforgivable. It would be strange if they hadn't asked me because my name is in the title. Anyway... in the show I'll be leading a competitive confessional where only the celebrity or comic who admits to the worst behaviour can win. I intend to lead from the front by dropping in a few of my own misdemeanours to get the ball rolling, and I only hope it's as fun to watch as it is to host! Though I also hope that anyone I've wronged and doesn't yet know it, doesn't watch Dave."
Eight hour-long episodes have been commissioned.
UKTV's Hilary Rosen comments: "I'm delighted that Mel is fronting this deliciously wicked, and very funny new format. She is uniquely good at getting comedians and celebrities to reveal their darkest and most shameful secrets and we are looking forward to sharing them with the Dave audience."
Ben Wicks from production company Expectation says: "We are elated that Dave have jumped at the chance to get comic legend Mel Giedroyc to perform a vital public service: deciding which of Britain's funniest and most entertaining people are the biggest wrong uns. By starting each show with some of her own hilarious misdemeanours, she ensures guests fall over themselves to reveal ever wilder indiscretions. We've loved playing and watching it, and hope it will go on to be adored by the Dave audience and the police alike."
Channel boss Luke Hales say: "We (Dave) are committed to becoming the home of the best comic talent in the UK and this marks another brilliant and exciting step in that direction. We love Mel G, we know how funny, warm and brilliant she is from working with her on Taskmaster and knew we wanted to work with her more.
"We are so glad Hilary, Expectation and Mel brought this idea to us and we knew from the filthy and very very funny run-through we had found something special. I can't wait to see this series as I already know it will become a firm favourite in my household and amongst our lovely viewers."
Mel Giedroyc: Unforgivable will be shown on Dave later in 2020.
---
For updates, click the button below.
Share this page