Inside No. 9 Series 6
BBC orders Series 6 of Inside No. 9
Inside No. 9 has reportedly been commissioned for a sixth series
Series 5 of the hit show is due to start on BBC Two soon
9th March:
The BBC has confirmed Series 6
and
Series 7.
Full story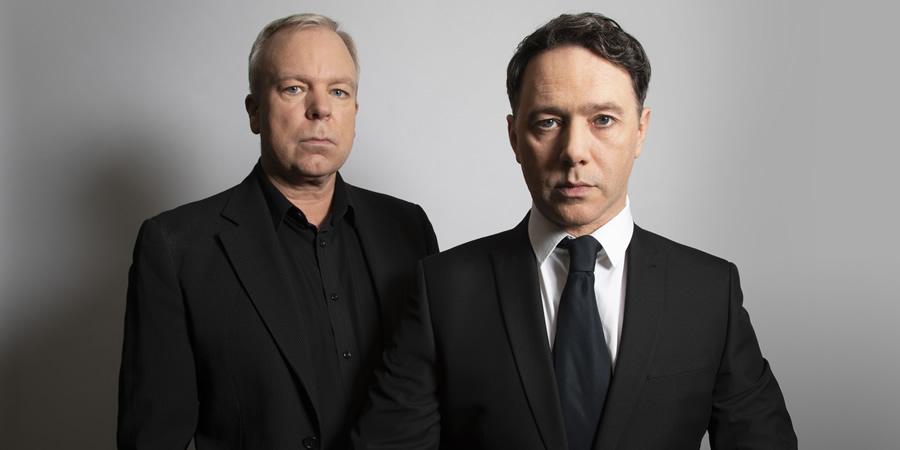 The BBC has reportedly ordered a sixth series of Inside No. 9.
Chortle reports that a source close to the production has confirmed that another run has been given the go ahead.
British Comedy Guide approached the BBC for comment, but a spokesperson said they had no news to reveal yet.
Series 5 of the hit anthology series is set to be shown soon on BBC Two. It was filmed at the start of 2019, but has been held back by the BBC until now. An exact broadcast date has yet to be confirmed, but it is expected to begin later this month. A preview screening of two episodes takes place at the BFI in London this Friday.
The recommssion is not a surprise as BBC comedy commissioner Shane Allen has previously said he wants to continue supporting the show for as long as creators Reece Shearsmith and Steve Pemberton wish to make it.
Additionally, viewing figures have been steadily growing for the format, thanks in part to all episodes being available on BBC iPlayer as a box set, and the show being available on Netflix. The programme has achieved wide critical acclaim and collected a number of prestigious awards since it launched in 2014.
It was voted Comedy Of The Year in both 2017 and 2018 in the Comedy.co.uk Awards. Voting for 2019's awards is now open.
In December, the creators signed a deal with BBC Studios, giving the production company a two year first-look deal on their projects.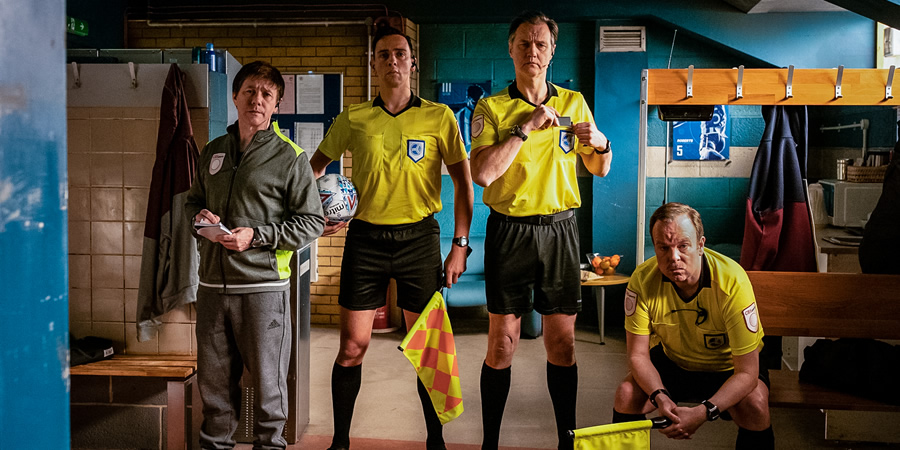 Plots for Series 5 include an episode set around football referees, a story about a magician, and an episode following two police officers on a stakeout.
The line-up of actors appearing across the new series will include Maxine Peake, Jenna Coleman, Ralf Little, Steve Speirs, David Morrissey, Dipo Ola, Phil Davis, Jill Halfpenny, Tom Goodman-Hill, Kadiff Kirwan, Fionn Whitehead, Debbie Rush and Ioanna Kimbook.
The BBC says of Series 5: "The new series follows [the] live Halloween special Dead Line, which has been cited by The Guardian's TV reviewers as the best TV episode of 2018. Series 5 will stay true to the show's anthology format, with each episode bringing an original story, a cast of new characters and surprising twists in the most unexpected of places. Combining horror, thriller, drama and comedy, Inside No. 9 never fails to amaze, delight, unnerve and amuse in equal measures."
BBC Comedy Commissioner Shane Allen commented previously: "Reece and Steve continue to dazzle, shock and knock audiences for six with their uniquely layered storytelling craftsmanship which attracts the cream of British acting talent. There is not a more distinctive or ambitious comedy show being made anywhere in the world right now as week in week out they create whole new worlds and sets of characters which have instant impact."
Broadcast details for Series 5 of the show are expected to be confirmed soon. The commissioning of Series 6 will be officially announced at a later date.
---
For updates, click the buttons below.
Share this page