Gavin & Stacey Xmas ratings
More than 17 million watch Gavin & Stacey
In the week since its broadcast, consolidated viewing figures - including a repeat broadcast and on-demand views - have brought the programme's audience total to 17.1 million (54.4%). The figure makes it the
BBC
's most-watched non-sporting event in at least 13 years, with more than a quarter of the whole UK population having now seen the episode.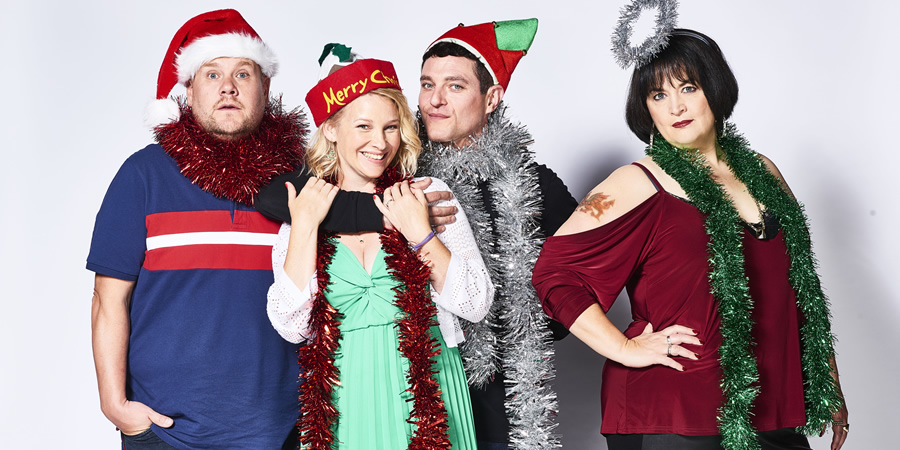 The return of Gavin & Stacey was seen by more 11 million viewers, making it the most-watched show on Christmas Day on UK television in over a decade.
The hour-long special, which was broadcast from 9:30pm, was seen by 11.6 million viewers according to ratings statistics known as overnights. The figure will rise further when catch-up and repeat viewing data is added later.
Wallace & Gromit special A Matter Of Loaf And Death was seen by 14.4 million in 2008, but ratings have fallen since. 2018's most-watched comedy on the 25th December was Michael McIntyre's Big Show, with 6.1 million.
The new Gavin & Stacey special follows on from the last episode of the sitcom, which was broadcast on New Year's Day 2010, and seen by an audience of over 10 million.
The new special has received favourable press reviews in today's papers, with most awarding it four or five stars.
The special ended on a cliff hanger, prompting widespread calls from viewers for more episodes to be made. Although it would be tricky to reunite the busy cast again, particularly James Corden, who continues to have talk show commitments in the US, Ruth Jones has not ruled out the prospect of the show returning, saying there is potentially "room for more".
BBC One delivered the top seven highest-rated shows yesterday, with 6.4 million tuning in for The Queen; 5.5 million for Strictly and EastEnders; 5.2 million for Michael McInyre's Big Show and Call The Midwife; and 4.6 million for Mrs. Brown's Boys.
Charlotte Moore, Director of BBC Content, says: "Christmas Day on BBC One brought the nation together and entertained them in their millions with the much anticipated return of Gavin & Stacey taking the top spot in 2019, and making it the biggest in a decade. We delivered something for everyone with the seven most popular programmes that cap off an incredible year for BBC One celebrating British talent and creativity."
Below is a behind-the-scenes video from the set of the Gavin & Stacey special:
---
For updates, click the button below.
Share this page