This Country USA
This Country to be re-made in America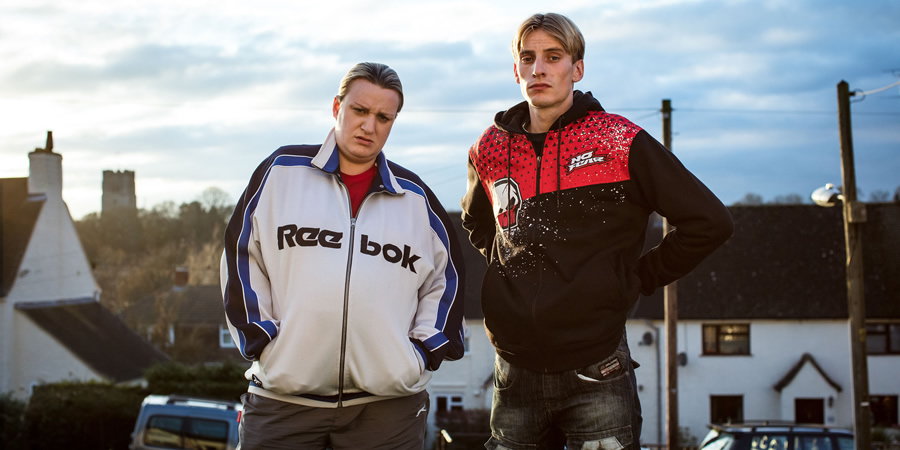 American network Fox is set to make a US version of This Country.
A pilot is now in development, overseen by Bridesmaids director Paul Feig.
The award-winning BBC Three mockumentary, which was created by Charlie Cooper and Daisy May Cooper, will be adapted for American audiences by Sex And The City and The Greatest Showman writer and producer Jenny Bicks.
Fox is locked in to a 'put pilot' deal, which will mean it'll pay a significant financial penalty to the producers if it doesn't broadcast the pilot.
The half-hour episode will follow a similar style to the hit British version, following a documentary crew as they go into a small community to study the young adults there. However, the US version will be set in America and the Kerry and Kurtan characters will be adapted to become locals Kelly and Shrub Mallet.
The producers say: "We follow the cousins as they pursue their dreams, confront challenges, and fight each other for frozen pizza. These two don't have much, but they do have each other."
The British creators will act as executive producers on the project, which is being made by Perkins Street Productions.
Fox is also making a pilot of Silent Witness now too. These commissions are the latest from the development deal distributors Lionsgate have made with BBC Studios. Linked to the same deal, Lionsgate is working with NBC on an adaptation of Home and collaborating with CBS on a re-make of Ghosts.
The stars of This Country have just released a This Country book and are currently working on Series 3 of the comedy.
---
For updates, click the button below.
Share this page