Home USA re-make
Ben Stiller to re-make Channel 4's Home for USA
NBC has ordered a pilot, which will be executive produced and directed by Ben Stiller
Creator Rufus Jones describes the pilot order as "very exciting news"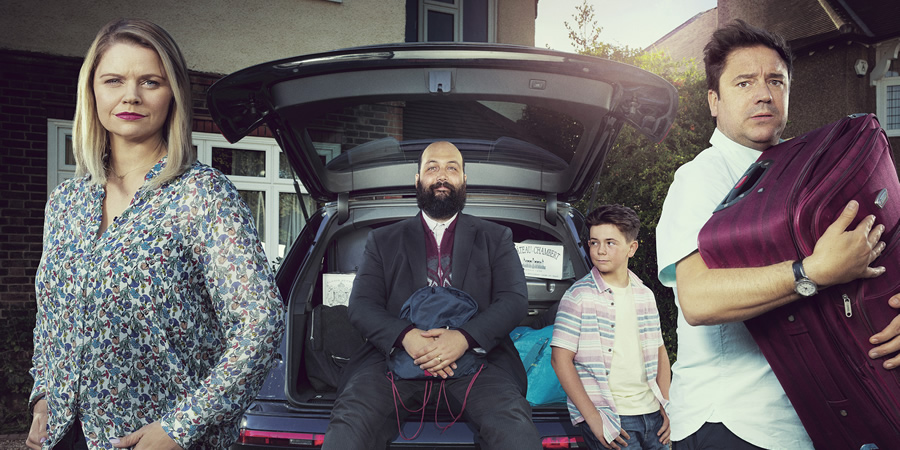 Ben Stiller has signed up to direct and executive produce an American re-make of Channel 4 comedy Home.
Created by Rufus Jones, the show follows Sami, a Syrian refugee who enters Britain illegally to claim asylum. He ends up living with a family in Dorking. The show started as a Comedy Blaps pilot in 2017, with a series airing on Channel 4 in March and April of this year. The show was warmly received by the audience and critics, and thus Channel 4 have committed to a second series, which will air in 2020.
Deadline reports that American TV network NBC has now picked up the right to make a pilot adaptation, with Black-ish executive producer Stacy Traub overseeing the script re-write. Ben Stiller will direct, and act as executive producer.
Writing on Twitter, Stiller said: "Really excited about this. A mainstream network sitcom dealing with #refugees and the experience of resettlement. Hopefully as funny as it will be relevant. Thanks #NBC for stepping up."
Jones himself described NBC ordering the pilot as "very exciting news".
The American version will differ slightly from the UK sitcom. The plot is described as follows: "Home follows a new couple, Mark and Melanie, who go on a long weekend trip to a cabin in the woods with Melanie's son Jonah. Their plan to come back with a tan and some happy memories is interrupted when they return with Jay, a Syrian refugee who moves in with them, and the cobbled-together family soon discovers what home really means."
The British version (pictured) - which stars Jones, Youssef Kerkour, Rebekah Staton and Oaklee Pendergast - is made by the production companies Channel X and Jantaculum.
Meanwhile the NBC version will be produced by Lionsgate Television and BBC Studios with 3 Arts Entertainment and Stiller's Red Hour Films.
NBC's order is described as a 'put pilot' which means if they don't broadcast it on television they will have to pay a notable fine to the producers.
---
For updates, click the button below.
Share this page