No Scarborough Series 2
BBC One passes on Scarborough Series 2
BBC One comedy Scarborough will not return for a second series
Actor Maggie Ollerenshaw revealed the news on social media, saying she was "devastated"
The BBC said: "Sometimes we have to make difficult decisions to make room for new comedy"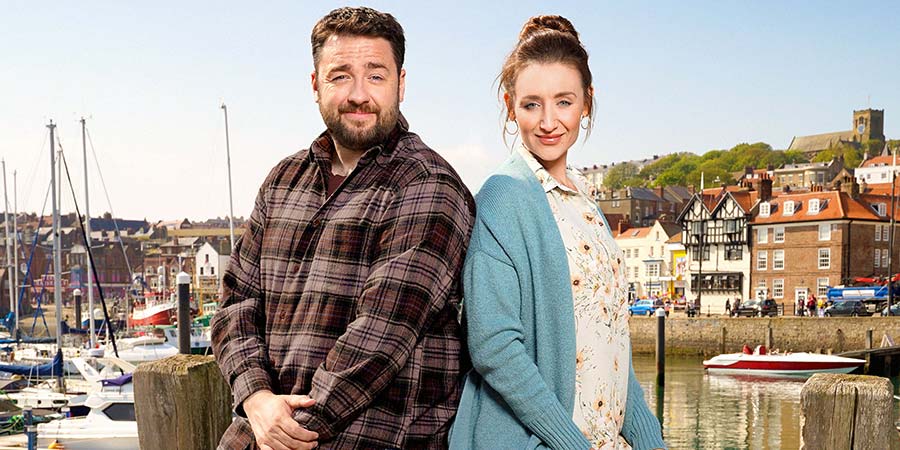 Scarborough, the recent new BBC One comedy series, will not return for a second series.
The sitcom, created by Benidorm writer Derren Litten, focused on the community in the northern seaside town and observed the relationship between central characters Mike and Karen, played by Jason Manford and Catherine Tyldesley.
The cast list also featured Stephanie Cole, Maggie Ollerenshaw, Steve Edge, Claire Sweeney, Harriet Webb, Gina Fillingham, Steff Todd, Jake Canuso, Olisa Odele, Rebecca Scroggs, Rebekah Hinds and Litten.
Broadcast in a 9:30pm slot on Friday nights in September and October, the sitcom posted overnight ratings of 2.83 million viewers for the first episode, and it ended in its sixth week with an overnight figure of 2.2 million.
News of the show's demise was revealed by Maggie Ollerenshaw, who plays hairdresser Geraldine. She posted a status on her Twitter account stating: "Devastated to hear @Scarborough is not being recommissioned by the BBC. Best TV comedy I've ever been part of & best public response I've ever had to a character I've played."
In a statement, the BBC said: "Sometimes we have to make difficult decisions to make room for new comedy on BBC One. We are very proud of Scarborough and would like to thank Derren and the team for all their hard work on the series."
The show's Twitter account said: "Today we learned the BBC has decided not to recommission Scarborough for a 2nd series. Obviously we are all extremely disappointed but we'd like to thank all our fans for their wonderful support. You can still enjoy Scarborough on BBC iPlayer for another 10 months."
---
For updates, click the button below.
Share this page