Shopping With Keith Lemon 2
Shopping With Keith Lemon Series 2 confirmed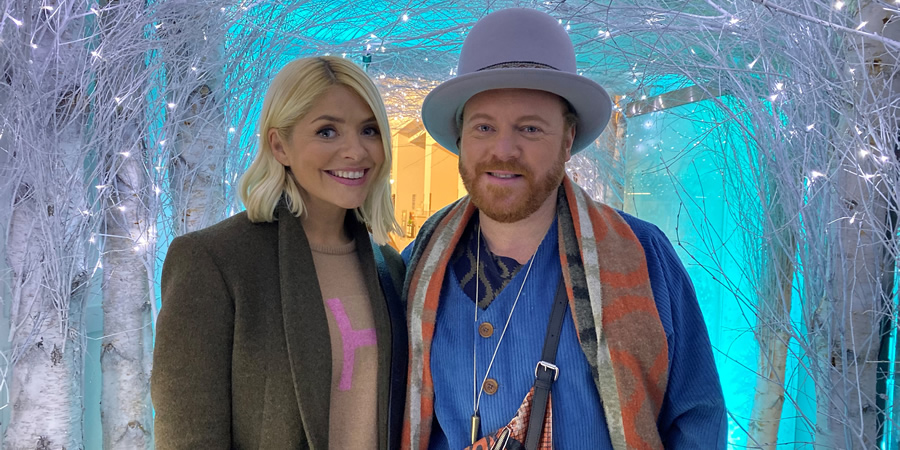 ITV2 has confirmed that Shopping With Keith Lemon is to return for a second series in 2020.
The comedy format, which made its debut in June, sees Leigh Francis in character as Keith Lemon join celebrity guests as they head to the shops.
Series 1 was a big hit for ITV, averaging more than 1.5 million viewers per episode with accumulated viewing, and consistently rating as the top multi-channel show in its time slot for total individuals.
The producers confirm: "The irrepressible Keith Lemon will return as host of his very own chat show - the chat show with a difference. Keith will once again move away from the constraints of the TV studio and, instead, take to the streets and hit the shops with his celebrity guests - along the way, interviewing his famous shopping companions in his own inimitable style.
"Each episode will see Keith meet up with two famous faces, before getting to know them better - as only Keith could - as they go about their respective shopping trips."
Six new half hour episodes are being filmed for broadcast in 2020, however ahead of that ITV2 will air an hour-long Christmas special this December.
Poducers say: "In the bumper hour-long Christmas special, Keith will head off shopping with four celebrity shoppers, including Holly Willoughby, who will be on the look out for some sparkly Christmas party clothes, and TV judge and media personality Michelle Visage."
The character Keith Lemon comments: "Christmas Shopping With Keith Lemon will literally be like ya birfday and Christmas rolled into one! I'll literally be decking the shopping aisles with boughs of Holly Willoughby! I'll also be joined by Michelle Visage and... well I won't tell you the final two guests, and it's not because they not booked yet, it's just nice to have a surprise at Christmas innit! Happy birfday baby Jesus!"
Jessie Swanson, from producers Talkback, says: "Keith Lemon is heading back to the shops for a brand-new dose of revealing and hilarious chats. Kicking off with an hour-long Christmas Special, we can't wait to see Keith ask the questions other hosts are too scared to ask."
Paul Mortimer from ITV adds: "Comedy remains high in the programme mix at ITV2 and Keith Lemon is still very much at the vanguard. Shopping landed earlier this year as ITV2's highest-rated new series of 2019 and we look forward to the star-studded Christmas edition and more of Keith's celebrity shopping trips in the New Year."
---
For updates, click the button below.
Share this page