The Darling Buds Of May reboot
The Darling Buds Of May set for comeback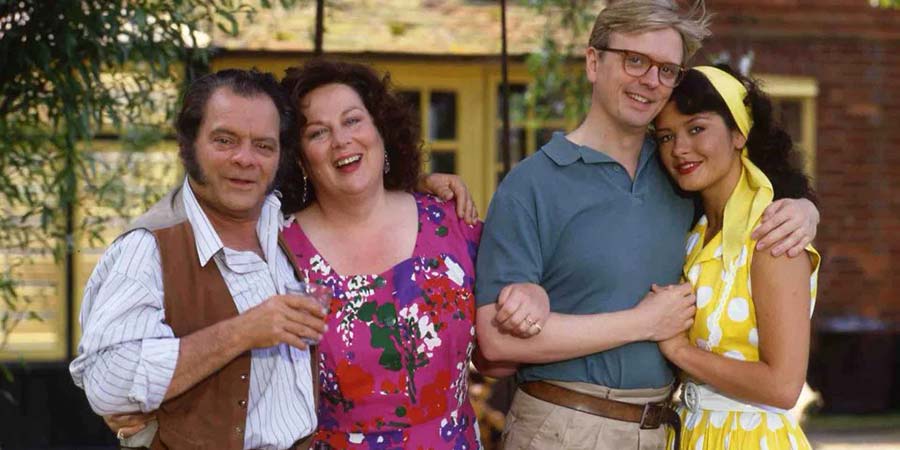 ITV is reportedly set to make a new version of comedy drama The Darling Buds Of May.
Based on the novels of H E Bates, the comedy became a television hit between 1991 and 1993, running for three series and following the Larkin family, who live in rural 1950s Kent.
The Sun reports the network is looking to revive the programme to fill an hour-long Sunday night slot recently occupied by 1930s-set Corfu drama The Durrells.
Talking to the newspaper, a source said: "A revamped version of The Darling Buds Of May is just the kind of show ITV needs to keep its reputation for making family-friendly dramas. It brought people together around the TV almost three decades ago, and they're hoping it will provide the same shared experience once again."
The original television adaptation starred David Jason and Pam Ferris as Pop and Ma Larkin, with Catherine Zeta-Jones as their daughter Mariette and Philip Franks as Charley Charlton, a haphazard tax inspector who visited the family's farm but quickly fell in love with their way of life and married Mariette.
The Sun says: "It is not known if David and Catherine will appear, but discussions with high-profile actors are still in progress."
The three series consisted of a mix of adaptations and original stories, initially by As Time Goes By and The Good Life co-creator Bob Larbey, who died in 2014.
Sun reporter Andy Halls suggests that Simon Nye, who also wrote The Durrells, is in line to take on the scripting duties.
The news of the new adaptation comes as the similarly rural Worzel Gummidge is set to come to BBC One at Christmas. Also based on original mid-century literary works, the family-friendly comedy about a scarecrow who comes to life was famously adapted for the ITV network between 1979 and 1981 - later revived for Channel 4 - and starred former Doctor Who Jon Pertwee.
ITV has yet to announce or confirm any details about the Darling Buds Of May project.
---
For updates, click the button below.
Share this page