Jason Manford game show
Jason Manford to host BBC comedy gameshow First And Last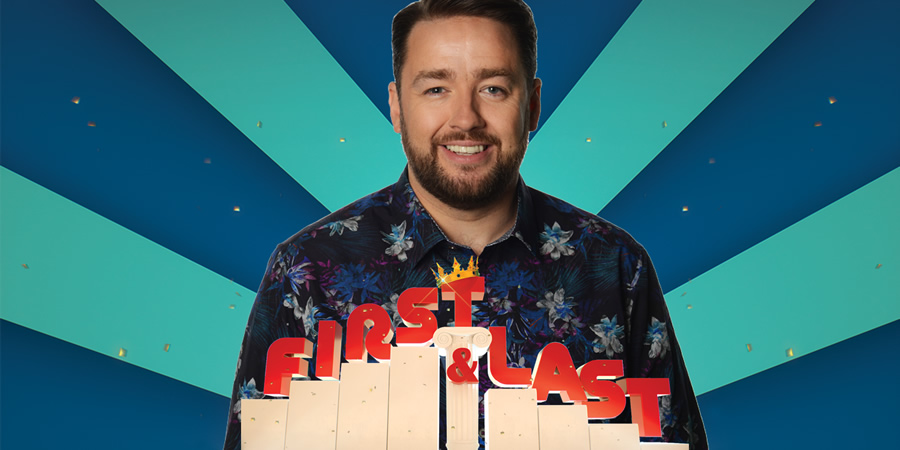 Jason Manford is to host a comedy game show series for Saturday nights on BBC One.
The six-part series sees contestants put through "a succession of ingenious rounds, all of which have one golden rule - players mustn't come first or last in any game. If they do, they will be eliminated."
Producers explain: "Eleven players start each show and compete across a range of downright daft, stupidly funny, play-along-at-home games that will see one of them leave with a cash prize of up to £10,000. To win, they'll need to judge every round to perfection and hold their nerve in the nail-biting endgame."
Jason Manford says: "I'm so excited to be presenting this brand new show, First & Last, for BBC One. As I get older I try not to be involved in any show that I 100% wouldn't watch myself, and this to me is classic early Saturday evening telly. It's fun and light-hearted with great characters and silly games. I always think when the world feels a bit hard and tough, you want to be able to flick the telly on and block all of that stuff out by having a good laugh!"
The programme is being made by Zeppotron, the production company that also makes shows like 8 Out Of 10 Cats, Would I Lie To You? and The Mash Report.
Executive producer Peter Holmes comments: "First And Last is a beautifully simple premise around which to build all sorts of studio silliness and game show tension, and we're delighted to have Jason at the heart of the show."
Each episode will be 45 minutes long, and recorded in front of a studio audience. The idea has been development for some time, with Lee Mack having fronted a non-broadcast pilot episode in April last year.
The now commissioned series has yet to be recorded. Producers are currently seeking contestants. Apply to be on the show
Jason Manford, who is currently appearing on BBC One in the sitcom Scarborough, is no stranger to presenting. He's previously fronted shows including Funny Old Year, Show Me The Funny and the recent ITV game show Bigheads.
Kate Phillips, Controller of Entertainment Commissioning at the BBC, says: "With one very simple rule at its heart this show is simply great and in Jason we have a great host."
First And Last will be shown on BBC One at a later date.
---
For updates, click the button below.
Share this page