More Shakespeare & Hathaway
Shakespeare & Hathaway gets two more series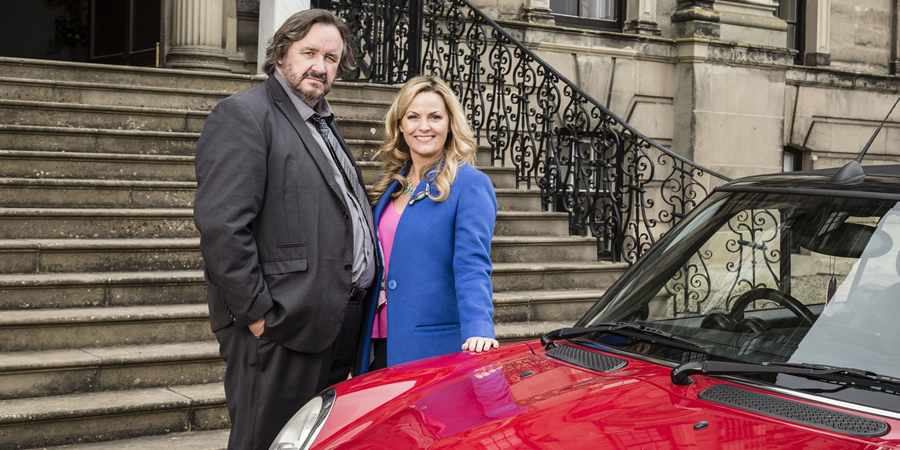 BBC One's comedy drama series Shakespeare & Hathaway - Private Investigators is to return for another two series.
Production is due to begin immediately on Series 3, with Series 4 also confirmed. In total, twenty new 45-minute episodes will be created.
Set in Stratford-upon-Avon, the BBC Daytime series launched in 2018 and stars Jo Joyner and Mark Benton in the title roles as the oddball detective duo Luella Shakespeare and Frank Hathaway.
The format has proved to be a big hit with viewers worldwide. Over a million viewers tuned in to BBC Daytime to watch the last series, and the episodes have been sold to 175 territories across the globe.
The BBC says: "Their adventures on this new series sees them dealing with an ageing heavy metal star with a pact with the devil, a Shakespeare museum full of deadly secrets and a King Lear story set in a carpet warehouse, amongst others.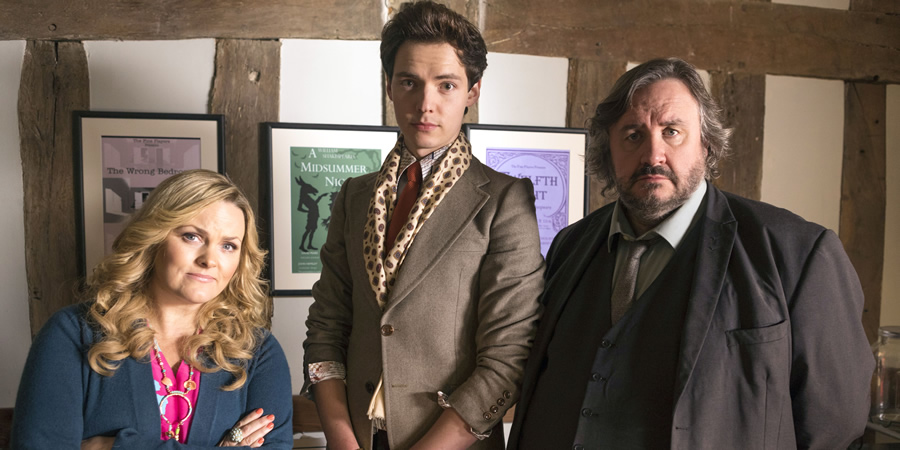 "Once again Lu and Frank will be joined by their thespian assistant Sebastian (Patrick Walshe McBride), as well as by new regular character PC Viola Deacon (Yasmin Kaur Barn), a 20-something friend of Sebastian with boundless, puppy-like enthusiasm."
The programme is made by BBC Studios, who are also working on two more series of Father Brown, the occasionally comedic crime drama starring The Fast Show's Mark Williams.
Dan McGolpin, Controller BBC Programming and iPlayer, said: "Fans can now look forward to another 20 episodes of Father Brown over the next two years and the same again for Shakespeare & Hathaway - Private Investigators. These comic crime series are much loved by viewers in the daytime on BBC One and by others at any time on BBC iPlayer. They are masterfully produced by the team at BBC Studios, with a hugely talented cast on each series."
Will Trotter, Head of BBC Drama Unit Birmingham, said: "We're thrilled that BBC One Daytime has shown its long term commitment to these two fantastic series. With Series 8 and 9 there will be 100 episodes of Father Brown for viewers to enjoy and with additional series of Shakespeare & Hathaway - Private Investigators we can build on the much-loved Daytime crime drama genre even further."
In an interview ahead of Series 2, the stars talked about how much they enjoy making the show.
Mark Benton said: "It really is a joy to make, and I'm not just saying that, because generally when you are talking about shows you've made they are all a joy to make... but this actually is a joy to make from start to finish. Top down there is nobody really that we don't get on with."
Series 3 of Shakespeare & Hathaway - Private Investigators will air in 2020 with Series 4 following in 2021.
---
For updates, click the button below.
Share this page