'Allo 'Allo! blue plaque
Blue plaque unveiled for 'Allo 'Allo!
A blue plaque has been unveiled to recognise the 35th anniversary of 'Allo 'Allo!
Vicki Michelle, Arthur Bostrom and Sue Hodge were amongst the stars in attendance
The British Comedy Society plaque is located at Norfolk's Lynford Hall, which doubled as Nouvion town square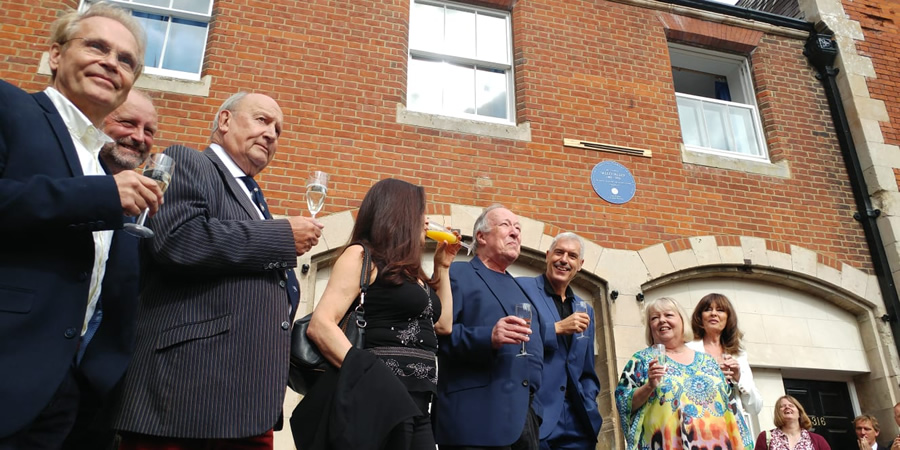 A blue plaque has been unveiled to celebrate smash-hit BBC sitcom 'Allo 'Allo!
The plaque is located at Lynford Hall, a Norfolk country house that served as the location for much of the exterior filming, and was unveiled 35 years to the day since its first series began airing.
The date also marked 97 years since the birth of the comedy's co-creator, producer and director, David Croft.
Although the programme was set in a small town in France named Nouvion, location filming predominantly took place in north Norfolk, with the estate's stables courtyard standing in as Nouvion's town square.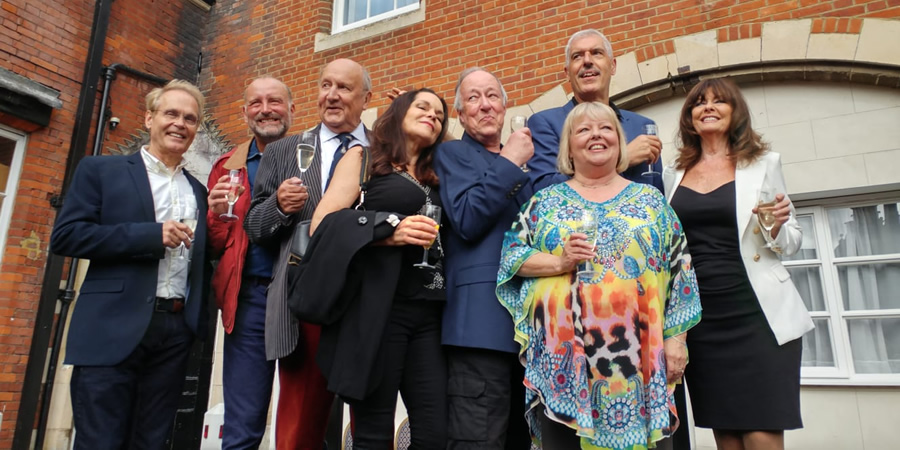 Organised by The British Comedy Society, the ceremony saw almost all of the surviving cast reunited to unveil the tribute. Those in attendance included Vicki Michelle (Yvette), Guy Siner (Gruber), Richard Gibson (Herr Flick), Francesca Gonshaw (Maria), John D. Collins (Fairfax), Nicholas Frankau (Carstairs), Arthur Bostrom (Crabtree) and Sue Hodge (Mimi).
Kim Hartman (Helga) and Kirsten Cooke (Michelle) had originally been due to join in with the celebrations, but had to withdraw.
The sell-out event, raising money in aid of the Actors' Benevolent Fund, also involved a gala lunch, speeches from the actors, and was attended by the original armoured car used in filming as Gruber's beloved "little tank".
An auction of props, merchandise and other memorabilia made almost £3,500 on the day, in addition to money raised from public ticket sales.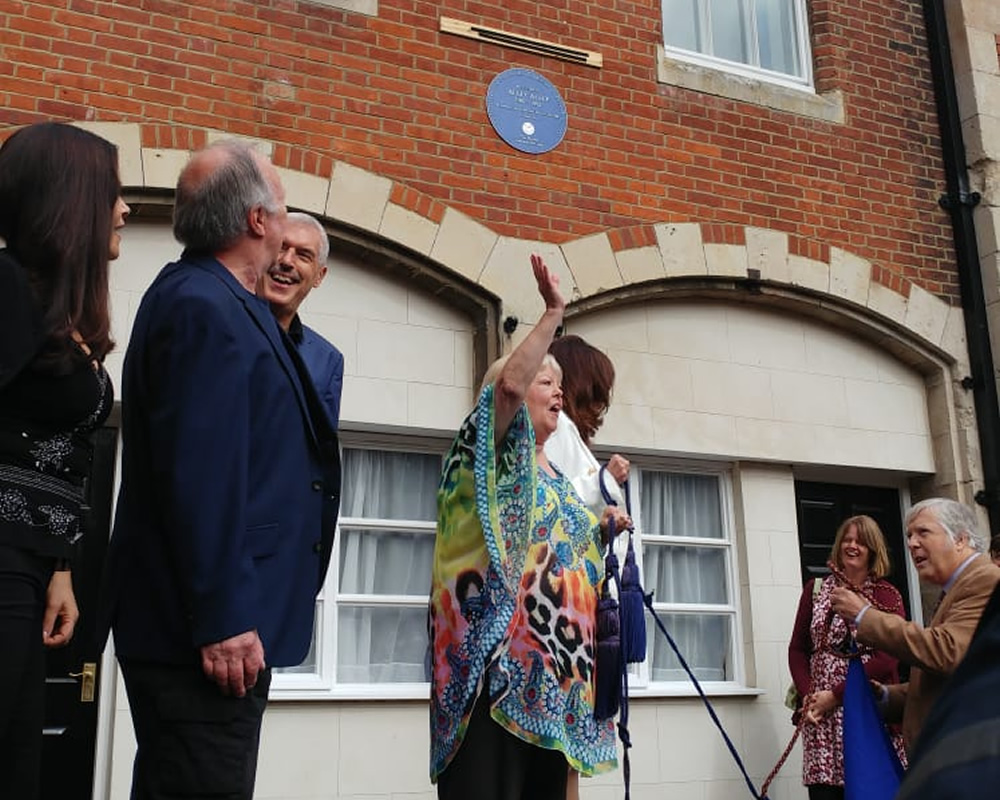 Created by David Croft and Jeremy Lloyd, 'Allo 'Allo! debuted with a pilot episode at Christmas 1982, with the first series launching on BBC1 on 7th September 1984. It soon became an international smash hit, spawning a stage show, books and record releases, and ran for 9 series, concluding in 1992 after 85 episodes.
Lynford Hall, now a hotel and events venue, was also seen in a number of Croft's other period sitcoms, such as Dad's Army and You Rang, M'Lord?. The nearby town of Thetford was also the primary filming location of Dad's Army, and Croft lived within the region.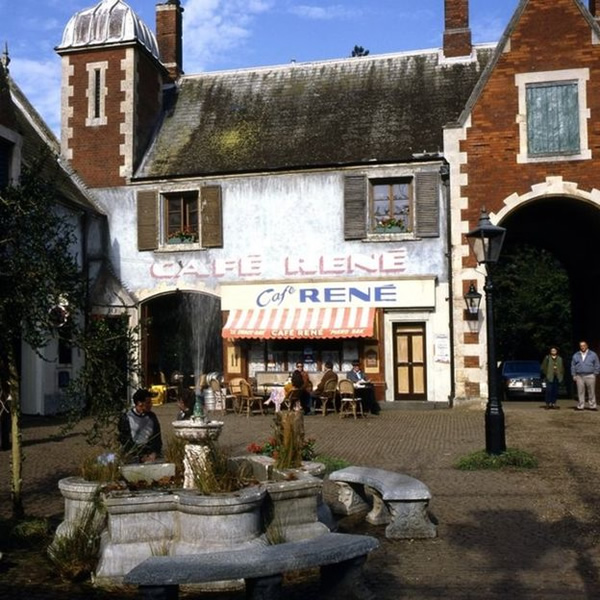 The event was presented in tribute to "the brilliant talents of David Croft, Jeremy Lloyd, Gorden Kaye, Carmen Silvera, Richard Marner, Rose Hill, Sam Kelly, Jack Haig, Hilary Minster, Kenneth Connor, John Louis Mansi, Derek Royle, Roger Kitter, and all the other members of cast and crew who are no longer with us."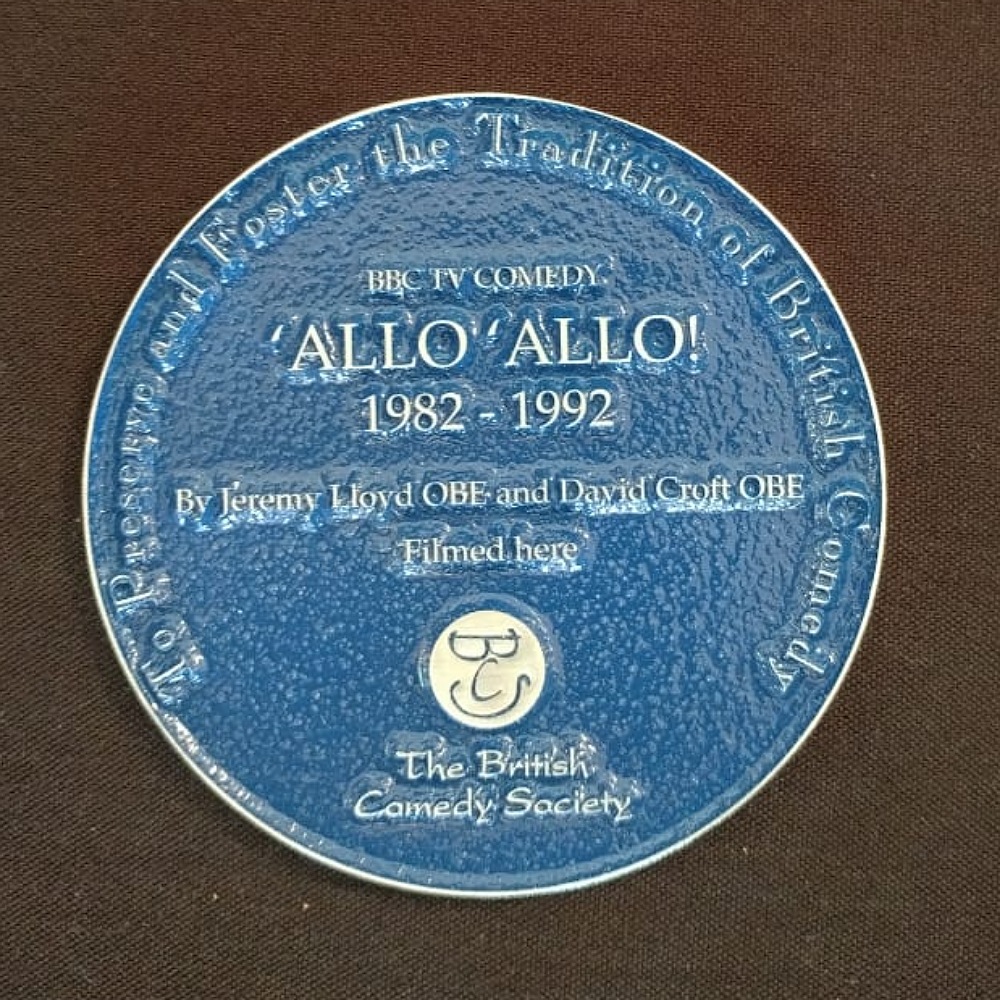 The British Comedy Society exists to preserve and foster the tradition of British comedy. Since its foundation in the early 1990s, it has raised in the region of £250,000 for charitable causes, and has placed over 40 blue plaques around the country to honour British comedies and comedy stars.
---
For updates, click the button below.
Share this page