No more Blackadder
Ben Elton rules out Blackadder return
Blackadder co-writer Ben Elton has ruled out the sitcom returning for another series
He said: "There is never going to be another - I can tell you that now"
Elton, who is returning to stand-up comedy, says: "It's just best to remember Blackadder as it was"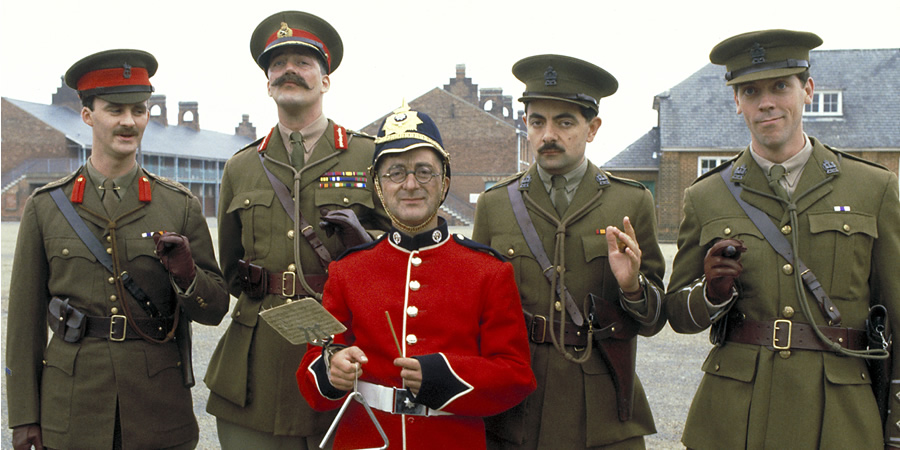 Ben Elton has said, despite rumours, Blackadder will never return.
The comedian, who wrote the hit sitcom with Richard Curtis, made the statement in an interview with The Sun.
Talking about how Baldrick actor Tony Robinson has previously suggested the show might return, Elton said: "Every time Tony does an interview he says, 'Oh, I think there might be another,' but don't listen to Baldrick on this one, you need to hear it from me or Richard Curtis as we write it."
Then, adding a blow to fans who have been keeping their fingers crossed for a fifth series, he added: "There is never going to be another - I can tell you that now."
His comments follow on from press reports in June that Robinson, Rowan Atkinson, Stephen Fry and Hugh Laurie had met to discuss a fifth series.
Elton says: "It's just best to remember Blackadder as it was."
Talking in more depth, the writer told the paper: "Blackadder wasn't easy, it wasn't a particularly happy experience for everyone. It was very tense, lots of egos, lots of frustrations but through it all everyone remained friendly and deeply respectful. But it was edgy.
"Richard went in all the time and it was very hard for him but I was like, 'f*** 'em, if they're going to spend three hours discussing whether vole or gerbil is a funnier word, when Richard and I had written vole because we know it's a funnier word, and they'll come back with vole at the end - then I don't want to sit through that debate'. I used to sometimes not go in."
Elton was speaking to promote his return to stand-up. He is due to tour his first live solo show in fifteen years from the end of this month (dates & tickets).
Talking to The Sun about the premise of Ben Elton Live 2019, he says: "People thought I was a know-it-all but the theme of this show is I don't know any more. I've never felt more confused."
Elton's most recent sitcom writing project has been Upstart Crow. Series 3 aired on BBC Two in August last year. There's no news yet on whether a fourth series will be commissioned.
---
For updates, click the button below.
Share this page