Saunders & Allen on movies
Jennifer Saunders & Tom Allen join There's Something About Movies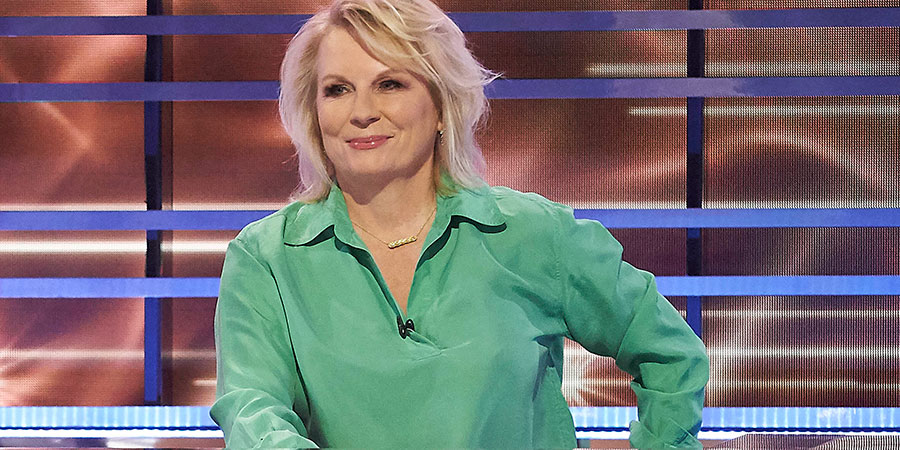 Sky has announced that Jennifer Saunders will join There's Something About Movies.
The panel show about films returns this Autumn for a second series, and will see Saunders replace Micky Flanagan as a team captain, opposite Michael Sheen.
Also joining the show will be new regular panellist on her team, stand-up comedian Tom Allen.
Both appeared as guests in Episode 3 of the first series, hosted by Alan Carr.
Saunders says: "Having been a guest on the show last series I feel sure that I am the perfect person to go up against Michael Sheen as a team captain in There's Something About Movies. With my huge knowledge of films and laser sharp brain I'm up for any challenge they can throw at me and my team of famous faces. Bring it on!"
Michael Sheen comments: "I am of course a huge fan of Jennifer and we had such a great time with her as a guest on the first season. Absolutely thrilled that she will now be my rival team captain. Really looking forward to it."
Alan Carr added: "Beyond thrilled to have Jennifer Saunders joining the There's Something About Movies team. Not only is she comedy royalty but her iconic French And Saunders film parodies make her the perfect team captain when it comes to the movies and taking the mick out of them."
Phil Edgar-Jones, Director of Sky Arts and Sky's Head of Entertainment, says: "Jennifer Saunders is an actual national treasure. Her film spoofs are about as funny as it's possible to get. Having her as a team captain on There's Something About Movies is like all our Oscars have come at once."
Made by CPL Productions, the comedy is expected to return to screens in October.
---
For updates, click the buttons below.
Share this page