Brassic Series 2
Sky orders Brassic Series 2
The comedy drama's first series begins today
Set in the Lancashire countryside, it is co-created by and stars Joseph Gilgun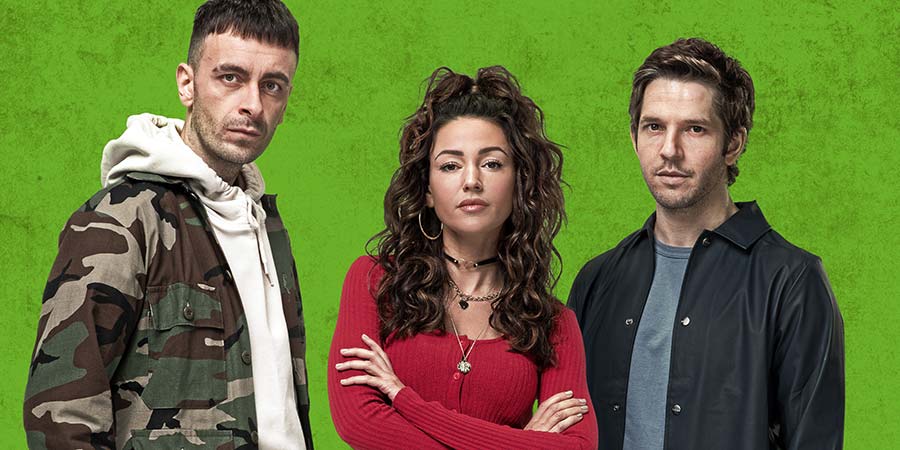 Sky One has ordered a second series of new comedy Brassic.
Set amidst the smaller country towns near Manchester, the first series of the comedy drama launches today, with all six episodes available on demand.
Another six hour-long episodes will now begin filming from the end of September on location in Lancashire and the Manchester Sharp Project studio.
The series, co-created by star Joseph Gilgun, follows working-class Vinnie (Gilgun) and his group of friends, living life on the edge of legality but happily getting by.
Co-stars include Damien Molony, Michelle Keegan and Ryan Sampson, plus Tom Hanson, Aaron Heffernan and Parth Thakerar.
The second series will see the return of Series 1 guest star Dominic West, plus new cast members John Thomson and Bill Paterson.
Gilgun says: "We all feel truly blessed to have a second series. I wouldn't know how to thank Sky for having our back like they have. There's definitely no second album syndrome and I'm confident Series 2 is going to be even better than Series 1."
Jon Mountague, Director of Comedy at Sky Studios, said, "I know when our viewers binge on the first series of Brassic, they too will fall in love with the world and the characters that Joe Gilgun and Danny Brocklehurst have created. You can laugh and empathise with every single one of them and you will want to be part of Vinnie's gang. The show leaves you wanting more, so that's why we had to order a second series of Brassic before it's started!"
Co-creator Brocklehurst adds: "It's a rare privilege to be gifted a second series before the first has aired. This recommission shows the amazing love and support Sky have given Brassic. We are all thrilled to be continuing the journey of Vinnie, Erin and the gang... and the plans we have for the second series are bigger, bolder and even more outrageous."
---
For updates, click the button below.
Share this page