Limmy goes nationwide
Limmy's Homemade Show gets series
Brian 'Limmy' Limond is making a new sketch series
The comedy will be broadcast on BBC Two and BBC Scotland
The cult comic will write, film and star in all three episodes alone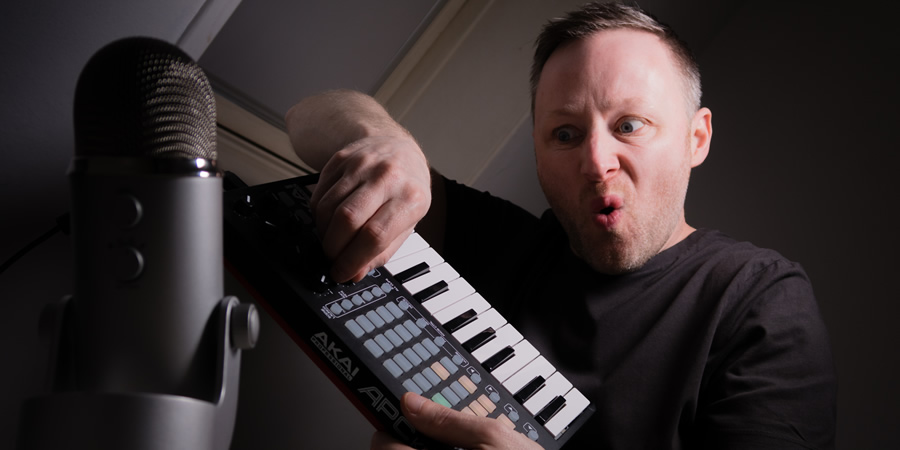 BBC Two and BBC Scotland have commissioned a series of Limmy's Homemade Show.
The three-part series will broadcast in early 2020, following on from a 2018 one-off special.
The format sees cult Scottish comedian Limmy (Brian Limond) write, produce, direct, film and star in his own sketch comedy, entirely alone.
Rising to fame on the internet, Limmy came to Scottish television in 2009 with sketch series Limmy's Show!. A number of formats have followed in the decade since, but the Limmy's Homemade Show series will be the first time he will be broadcast across the UK.
The BBC explains: "Limmy's Homemade Show takes DIY comedy to a new level. A cast of one, Limmy finds himself playing multiple parts in his sketches, all the while mounting the camera on a tripod to capture his unique comedy musings. Mixing sketch, song, rant, animation and visual effects, Limmy continues to comment on contemporary life in his own anarchic style.
Limmy, who has just finished a run at the Edinburgh Festival Fringe, says: "I've been asked at my shows and on my streams if I've got any telly stuff coming up. I've had to lie through my teeth and say that I don't know, so I'm delighted to finally become an honest man. I can't wait to make Limmy's Homemade Show, and I hope everybody likes it as much as I'll enjoy putting it together."
Limond will film the series this Autumn with broadcast on BBC Scotland scheduled for early 2020, and nationwide on BBC Two soon thereafter.
---
For updates, click the button below.
Share this page