Tom Allen's Channel 4 pilot
Tom Allen gets Channel 4 pilot
Channel 4 is to pilot a comedy format called Tom Allen Goes To Town
The TV show will see stand-up Tom Allen visiting a town and then hosting an entertainment show there
Producers say: "It's a heart-warming and funny love letter to regional Britain"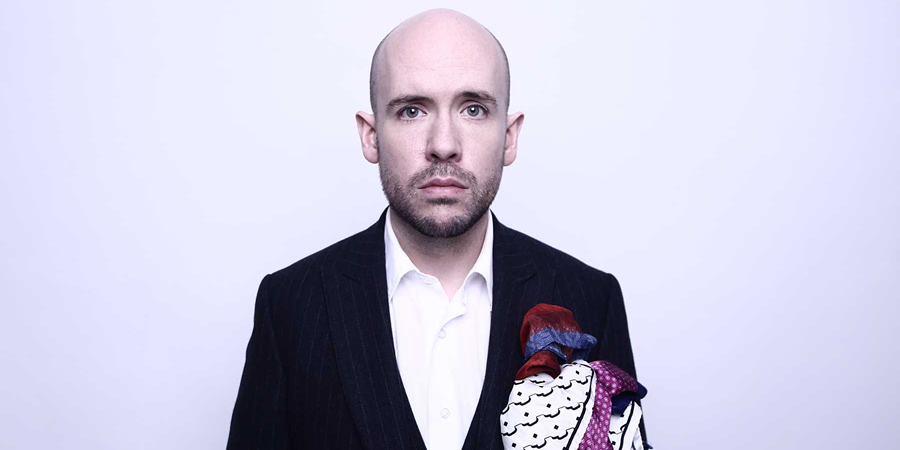 Tom Allen will front a new comedy pilot for Channel 4.
The format of Tom Allen Goes To Town will see the comedian visiting a different British town in each episode, finding out about the area before hosting an "as-live comedy entertainment show from an iconic local venue".
Describing Tom as a "very proud fan of regional Britain", producers say: "In front of an audience made up of local characters he's met over the week, it's a heart-warming and funny love letter to regional Britain, celebrating real people in beautiful, unsung places."
An hour-long pilot is to be produced by Rumpus Media, the production company that also makes Joe Lycett's Got Your Back for the channel. It is not currently known whether the pilot will be broadcast on television, or will just be viewed internally by the network to decide whether to green-light a series.
The trial episode will be recorded in West Yorkshire. Allen tweeted: "I am heading to Wakefield for a brand new TV show, and I for one cannot wait! I will need a tour guide though... any Wakey locals want to show me around? Email TheTomShow@RumpusMedia.co.uk if you can help!"
He has previously hosted shows including The Great British Bake Off: An Extra Slice, and this is not his only new presenting job. Earlier this week it was announced he is to be the new host of The Apprentice: You're Fired.
Tom Allen Goes To Town is not the first format to send a comedian to a town and craft comedy around their experience. The hit stand-up show Mark Steel's In Town has been running on Radio 4 since 2009.
---
For updates, click the button below.
Share this page