Hitchhiker's Guide USA
Hitchhiker's Guide To The Galaxy to be re-made in America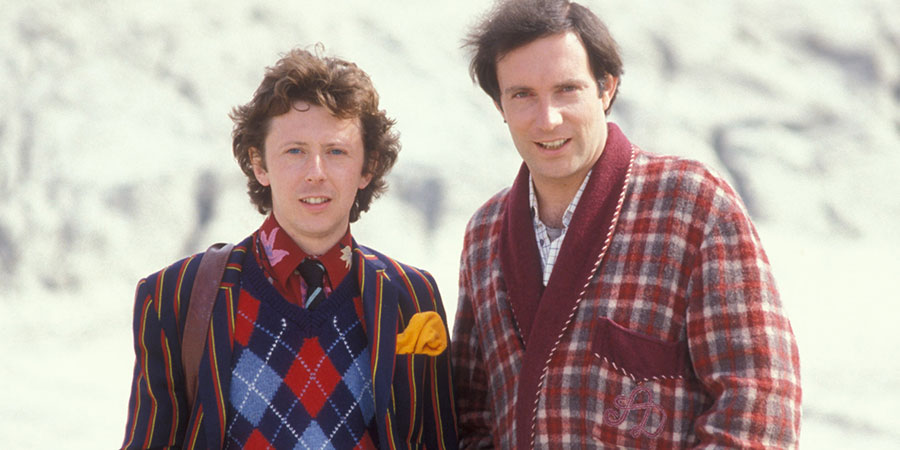 A new TV version of The Hitchhiker's Guide To The Galaxy is in the works.
Deadline reports that American streaming service Hulu is developing a version of the sci-fi comedy.
Showrunner Carlton Cuse, whose previous series include Tom Clancy's Jack Ryan, has been tasked with bringing the new version of Douglas Adams's sci-fi comedy to the screen.
Jason Fuchs, who has written on Ice Age: Continental Drift and Wonder Woman, will reportedly adapt the classic stories alongside Cuse into a new pilot script, for ABC Studios.
Cuse and Fuchs are both said to be fans of the iconic franchise, which follows the adventures of Arthur Dent, a hapless Englishman who travels the galaxy after Earth is destroyed by aliens.
The Hitchhiker's Guide To The Galaxy launched on Radio 4 in 1978, but has since spun-out into most mediums, including novels, a computer game and stage shows.
In 1981, the BBC made a six part TV series (pictured above), starring Simon Jones as Arthur Dent, with David Dixon has his alien friend Ford Prefect, Mark Wing-Davey as the two-headed Zaphod Beeblebrox and Sandra Dickinson as fellow human Trillian.
Whilst the TV series was popular at the time, its special effects have since been criticised as "basic", with cultural commentators pointing out that, for example, it is obvious to viewers that Beeblebrox's second head doesn't move.
Douglas Adams died in 2001 however new Hitchhiker's Guide To The Galaxy stories have continued to be written with the blessing of the writer's estate. In September 2008, Eoin Colfer was commissioned to write the sixth installment of the series, entitled And Another Thing.... Radio 4 recorded and broadcast The Hexagonal Phase of the radio show last year, adapted by Dirk Maggs.
Disney now owns the screen rights for Hitchhiker's Guide, having bought them to make the 2005 film starring Martin Freeman.
Here is a clip from the 1981 series:
---
For updates, click the button below.
Share this page