Frankie Boyle Tour Of Scotland
BBC Two to broadcast Frankie Boyle's Tour Of Scotland
BBC Two will broadcast the new four-part series Frankie Boyle's Tour Of Scotland
The format will follow the comedian as he performs stand-up, and looks at local culture and history
The BBC says: "This series will explore the nation's past and present via one of its sharpest minds"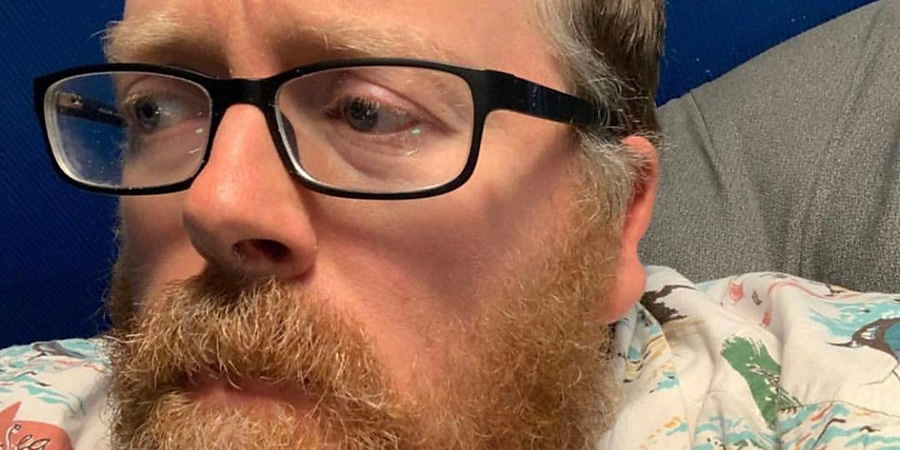 BBC Two has commissioned a new four-part series called Frankie Boyle's Tour Of Scotland (working title).
The BBC says: "Frankie Boyle hasn't done a proper tour of Scotland in over a decade, so by way of preparation for a run of big theatre shows, he's going back on the road to gig at some colourful smaller venues around the country, culminating at a homecoming gig in Glasgow.
"But this is more than just a tour, Frankie's keen to get under the skin of his home country for this four part series for BBC Two. He's intrigued to explore and document what he sees along the way, so across the four journeys he'll be making unlikely diversions between gigs, meeting the people he thinks could help him understand where Scotland's really at in 2019."
Producers add: "Throughout this authored series of documentaries, from the cities of the south to the wilds of the north, Frankie will refract the story of Scotland through his own unique prism, taking a fresh and surprising look at the history alongside contemporary ideas of Scottish identity. At the end of each episode, he'll roll into his destination town and take his fresh material onto a brand new stage."
Patrick Holland, Controller of BBC Two, comments: "Frankie is an exceptional talent and I am delighted that he's building on the fantastic impact of New World Order to bring this new series for BBC Two."
Commissioner Clare Sillery says: "Frankie never fails to bring his own unique and uncompromising analysis to the world and it's a hugely exciting prospect to see him turn his gaze on home turf. At a fascinating time for questions about Scotland's identity and future, this series will explore the nation's past and present via one of its sharpest minds."
Mick McAvoy from Two Rivers Media, the production company making the show alongside Cheeky Grin, says: "Frankie Boyle is one of the most brilliant and iconic comedians of his generation and we are delighted to be bringing him to BBC Two in this combination of personal travelogue and comedic observation. Our team have produced programmes in every corner of Scotland and on subjects as diverse as Arthur Conan Doyle, Robert the Bruce and child poverty in Ayrshire. So it's fantastic to be opening our contacts book for this stand-up tour with a difference, set against the breathtaking backdrop of Scotland."
Boyle is due to begin his tour of Scotland in August, and it will run until October. He'll be filming in Ayr on 21st August, Aberdeen on 27th and 28th August, Oban on 2nd September, Edinburgh on 12th and 13th September, and Glasgow on 15 September and 1st October.
Frankie Boyle's Tour Of Scotland will be shown on BBC Two later this year.
---
For updates, click the button below.
Share this page