Dead Pixels Series 2
E4 orders Dead Pixels Series 2
E4 sitcom Dead Pixels is due to return for a second series
Series 1 was the channel's best performing UK scripted comedy since The Inbetweeners
Series 2 will see the characters make attempts to build lives away from the game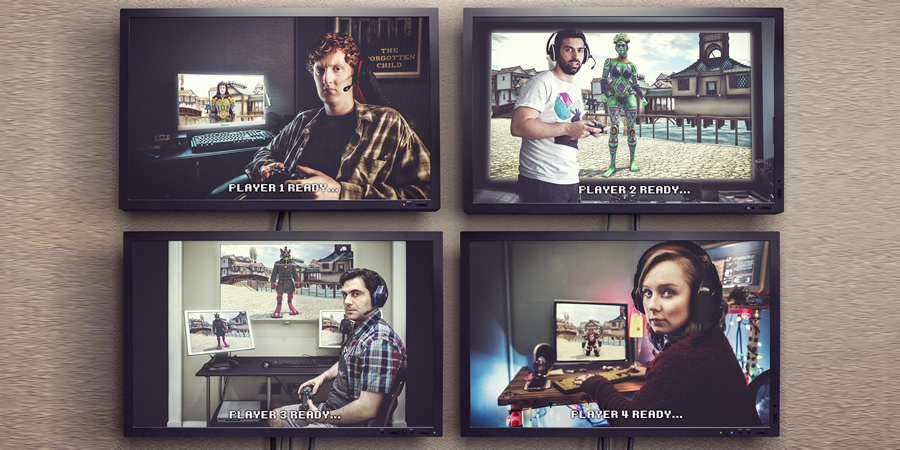 Dead Pixels, the sitcom about a friendship group who play an online-based computer game together, is to return for a second series.
E4 has ordered Series 2 following on from the "huge popularity of Series 1, which was E4's best performing UK scripted comedy since The Inbetweeners".
Producers say: "Gamers Meg, Nicky, Russell and Usman make attempts to build lives away from the game and in the real world, which ironically draws them further back into the online world of Kingdom Scrolls, and with an expansion pack available anything could happen.
"Things become even more emotionally complicated for the gang with non-gamer Alison still stuck on the side lines. Only one thing's for certain: we're not ready for Game Over yet."
Dead Pixels is written by Jon Brown, with Alexa Davies, Will Merrick, David Mumeni, Sargon Yelda and Charlotte Richie all due to return for the new series.
Jon Petrie, Commissioning Editor for Channel 4 Comedy, says: "We're delighted to be working with the brilliant Jon Brown and Various Artists Limited on another series of the fantastically funny Dead Pixels; a show that proves if you're a talented comedy writer you can absolutely justify sitting on your sofa playing computer games as 'research'."
Jon Brown comments: "I'm very excited to be inserting another credit into the giant Dead Pixels arcade cabinet, and look forward to continuing the adventures of Meg and Nicky, in both the game and non-game worlds. Expect more fire, death and cow slaughter."
Phil Clarke, Managing Director at Various Artists Limited, adds: "We are delighted to be returning on E4 for a second run, and look forward to working with our talented cast, the outstanding writer Jon Brown, and Keyframe, our exceptional animators. As well as the supportive and inspirational comedy department at Channel 4."
Filming on Series 2 is expected to begin later this year.
The producers conclude: "1f y0u c4n 234d 7h15 y0u 423 4 n32d!"
---
For updates, click the button below.
Share this page