Race in comedy doc series
Lenny Henry to front Gold series about comedy and race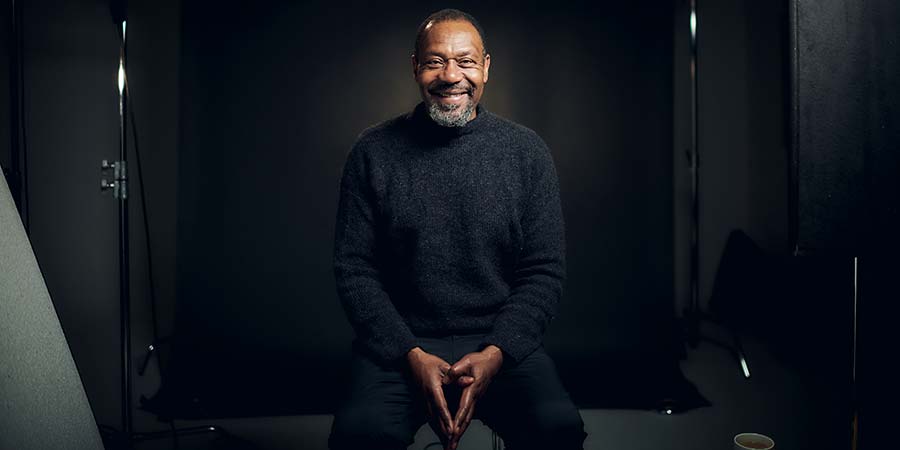 Sir Lenny Henry will present a new documentary about comedy and race.
Lenny Henry's Race Through Comedy is a "trilogy of programmes" examining British TV comedy throughout the years, celebrating and focusing on the programmes that have "shone a light on Britain's rich mix of multiculturalism".
Broadcaster Gold promises that "Sir Lenny Henry will take viewers on a personal journey with some of the people behind the sitcoms, sketches and stand-up comedy who have helped create and shape Britain's culturally diverse comedic landscape".
The series, being co-written and executive produced by Henry through his Douglas Road company, will be broadcast this Autumn.
Producers tease: "Unearthing gems from the past, Sir Lenny Henry paints a funny yet thought-provoking picture of British comedy history - from Rising Damp through to the likes of Desmond's, Goodness Gracious Me, and Chewing Gum. Lenny will tackle the classic and the controversial while he meets the stars and celebrity fans of these iconic comedies."
Henry says: "It is glorious to be presenting such a brilliant culturally significant programme. Respect is due to all pioneers who paved the way to a more inclusive world of comedy."
Carlton Dixon is co-writing and will series produce.
Angela Ferreira, executive producer and managing director of Douglas Road Productions added: "We are delighted to be working in collaboration with UKTV to tell this really important part of British cultural history for the first time on television."
Commissioner Iain Coyle from Gold owner UKTV says: "I'm proud to be involved in this project. It's funny, entertaining and educating. There's amazing insight and some brilliant clips. It's an illustration of just how much has changed over the decades and how much more hasn't."
Gold channel director Gerald Casey adds: "Sir Lenny will take Gold viewers on a fascinating journey through the comedy archives, unearthing classics that influenced the evolution of British comedy and helped open up the genre to reflect modern society and culture."
More details about the guest stars appearing in the series will be announced closer to broadcast in the Autumn.
---
For updates, click the button below.
Share this page