Amusical on Comedy Central
Comedians to perform songs from musicals on Comedy Central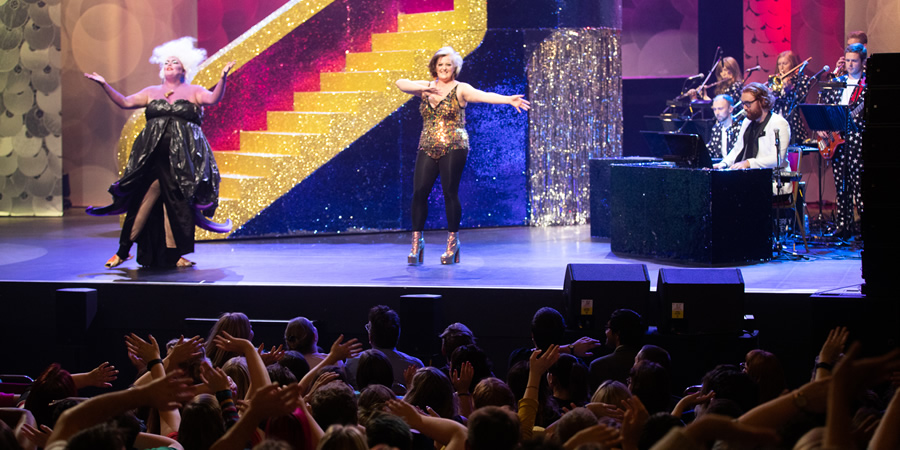 Comedy Central will broadcast Amusical in August, a 'musical extravaganza' hosted by Kiri Pritchard-McLean and Jayde Adams.
The 22 minute special, which will air on the channel on 26th August, features comedians performing their unique take on their favourite songs from classic musicals.
Frank Skinner, London Hughes, Tom Allen and Suzi Ruffell are the comedians due to appear as part of the broadcast.
Skinner performs You're Never Fully Dressed Without A Smile from Annie, whilst viewers will see London Hughes take on Macavity the Mystery Cat from Andrew Lloyd Webber's musical.
Meanwhile Tom Allen and Suzi Ruffell, who present the Like Minded Friends podcast together, deliver the Love Is An Open Door duet from Disney's Frozen.
The TV show, produced by Burning Bright Productions, is based on the live show of the same name. Launched at Backyard Comedy Club in March 2017, it has since travelled to various festivals, including the Edinburgh Fringe. It returns to the Scottish festival this year on 21st August.
The Amusical shows see Adams and Pritchard-McLean encouraging comedian guests to take to the stage to perform. The guests often dress in a costume related to their chosen number. The music is performed by live band The Quavers, lead by format co-creator and producer Dave Cribb.
Kiri Pritchard-McLean says: "I can't wait for everyone to see it; this is what the future of comedy looks like, it's inclusive, feel good and funny as shit."
Jayde Adams adds: "TV has decided it's time to put two funny big lasses on the TV and I'm all for it! It's the future of comedy entertainment. It's funny, naughty, inclusive and the music sounds out of this world! I used to work in ASDA. AS. DA. This is absolute madness."
Dave Cribb comments: "We can't really believe they even let us into the Hackney Empire in the first place, nevermind putting us on the telly, but we're just dead excited for everyone to see it now. We're all super proud of this whole show, and it's been so much fun to do since we began at Backyard Comedy Club a couple of years ago."
Speaking ahead of the recording, which took place at the Hackney Empire in September, Louise Holmes from Comedy Central said: "I fell in love with Amusical as a stage show at Edinburgh last year and am so thrilled that we're able to bring it to the screen for the first time. With two of comedy's most dazzling leading ladies, Kiri and Jayde, at the helm, plus a stellar line up of guest comedians brave enough to be taken out of their comfort zones as they sing their hearts out, Amusical promises to be a gloriously entertaining treat of a show."
Amusical will be shown on Comedy Central on Monday 26th August.
See tweet
---
For updates, click the button below.
Share this page