The Windsors Series 3
The Windsors Series 3 confirmed
Royal Family spoof The Windsors will return to Channel 4 for a third series later this year
The new episodes will aim to discover what is at the root of the 'feud' between Wills and Harry
Camilla goes off the rails, leaving Charles to flirt with the new manageress of the Highgrove gift shop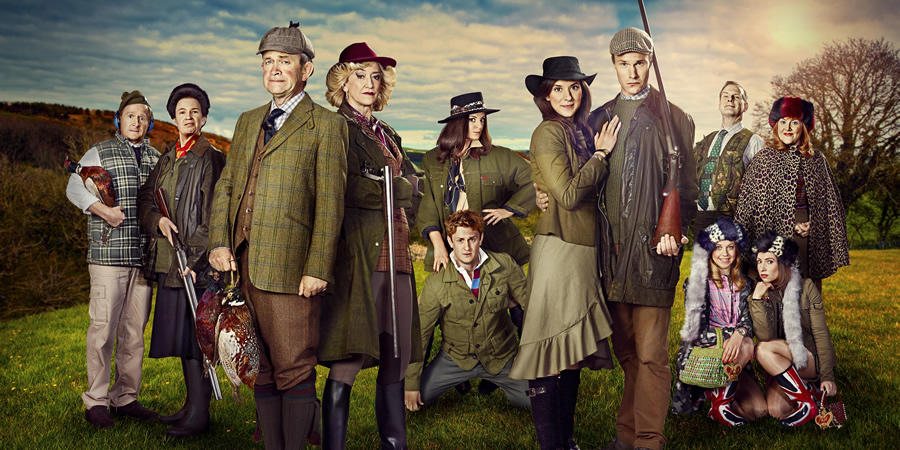 Channel 4 has confirmed that The Windsors will return for a third series.
The comedy, which launched in 2016, presents a fictionalised version of the Royal Family, in the form of a sitcom. So far it has run for 14 episodes, across two series and two specials. The most recent instalment was in May last year, a special to tie in with the Royal Wedding.
All the key actors are due to return for the new series, which has again been written by Bert Tyler-Moore and George Jeffrie.
The new episodes will focus on the latest topical stories about the family.
Channel 4 says: "What's at the root of Wills' (Hugh Skinner) and Harry's (Richard Goulding) feud? Is it the wives? Is Harry just getting ratty because Meghan's not letting him drink? Whatever the reason, it will be resolved during one deadly weekend when they face the biggest challenge of their lives - trying to get their Duke of Edinburgh Gold Awards. Meanwhile, new mum Meghan (Kathryn Drysdale) finds Kate (Louise Ford) stiff and 'up herself'. Could she have been replaced by a Stepford style robot designed to make her seem stiff and 'up herself'?
"Elsewhere Camilla (Haydn Gwynne) goes the full Princess Margaret - gin/fags/Mustique/Rolling Stones - leaving Charles (Harry Enfield) with time to indulge a dalliance with the beautiful new manageress of the Highgrove gift shop. They fall in love when she asks if £80 is too much to ask for a jar of honey.
"Eugenie (Celeste Dring) and Beatrice (Ellie White) are still best chums, working girls making it in the real world - they now get up at 11.30 every morning, not just Monday to Friday. But is Eugenie happy with her new husband's career? What exactly is a 'tequila ambassador'? And what do the family make of Bea's glamorous new boyfriend?
"And of course there's Fergie (Katy Wix) still trying to get Prince Andrew back up the aisle. She may marry him, but she'll never make an honest man of him! Does Pippa (Morgana Robinson) still hold a torch for Harry? And will she let the fact they're both married with children get in the way of what she wants (being a Duchess)? (No it won't.)
"As the series builds to its climax will Charles, fed up with waiting for the top job, quit England and take up the offer to become... King of America?
"And while all this is happening, who's taking care of the constitutional elements of the monarchy? Who's providing the valuable checks and balances and stability and continuity the nation needs now more than ever? Could it be that... there's no point having a monarchy? Find out on this season of The Crown... sorry, we mean The Windsors."
Commissioning editor Jon Petrie says: "We're very excited to announce that The Windsors is coming back for a third series. You never really hear anyone talk about the Royal Family these days, so hopefully this show can help to change that..."
The new episodes of The Windsors will be shown on Channel 4 later this year.
---
For updates, click the button below.
Share this page