Hypothetical Series 2
Hypothetical Series 2 confirmed
Hypothetical is to return to Dave for Series 2, following the ratings success of its debut series
Josh Widdicombe and James Acaster will present 8 more episodes of the panel show later this year
Acaster says: "I've got a pocketful of points and I'm keen to dish them out!"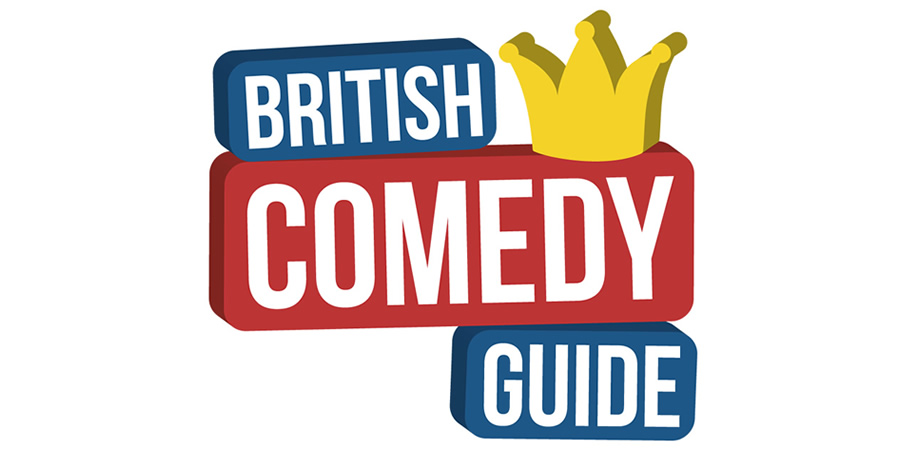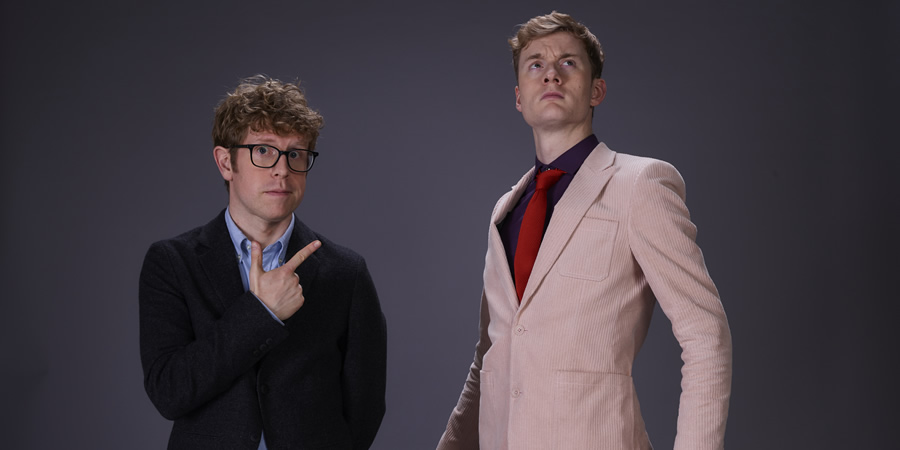 Hypothetical, the panel show hosted by Josh Widdicombe and James Acaster, is to return to channel Dave.
UKTV has ordered eight more episodes of the show, to form the second series.
The recommission comes following the success of Series 1, which aired February and March. The network says the series reached 4.5million viewers across the eight episodes, and it is one of UKTV Play's most popular shows of 2019.
Hypothetical is described as the show "that asks the questions that no one else has asked, and no one knows how to answer". Examples include "how would you stop the assassination of JFK if you were a cat?", "how much would you have to be paid to wear boxing gloves for a year?", and the show's staple question: "big hat or small hat?".
Josh Widdicombe says: "I am absolutely delighted Dave have turned the hypothetical Hypothetical second series into a reality. I know no one outside of the industry really reads these quotes so I would like to take this chance to say the success of the show is all down to the team's hard work and late nights. Now that's done I look forward to James and I publicly taking all the credit for the show when it comes out."
James Acaster comments: "The second series of Hypothetical is going to be bigger, braver and more hypotheticaler than before! Widdicombe called me up and told me to suit up in my finest corduroys because it's time to ask the questions most folk are too scared to ask to the people most folk are too scared to gaze upon. I've been wearing the big hat and the small hat on alternate days in preparation. I've got a pocketful of points and I'm keen to dish them out! They're weighing me down! I'm lugging these points around everywhere with me and I need to lighten the load! I'll give them to whoever I can! As long as they give me a satisfying answer to a hypothetical question."
Commissioner Joe McVey says: "Great news for people who want life hacks from comedians, Hypothetical is back. This is of no use if you need parenting tips or advice on how to get your tax return done in time however, it's more of a 'how to live for a year without shoes' kind of thing. On second thoughts, this is of no real-world use to any of us. Why have we done this? Because it's funny. That's why we did this and I'm happy we did."
Channel director Luke Hales adds: "We are so pleased to be bringing Hypothetical back for another hilarious series, not only because it was a massive success for us but on a personal level, as a viewer it is one of my favourite things on TV. The comedians genuinely have zero prep time and having to improvise on the spot makes for some of the funniest moments I have seen on telly in years. On Dave we are committed to working with the best comic talent and making the funniest and most original comedy on British TV and this really does deliver on all of those fronts."
Executive Producer Stu Mather from Hat Trick Productions comments: "We're absolutely thrilled that Hypothetical is back for another series on Dave. It's been a pleasure developing the show with Joe and the team at UKTV and in exchange for their support, we promise to put more of the country's best comedians into increasingly stupid hypothetical situations. We can't wait to get started."
Series 2 of Hypothetical will be filmed and broadcast later this year.
---
For updates, click the buttons below.
Share this page