Tom Davis's King Gary
BBC One commissions Tom Davis's King Gary
A pilot episode was broadcast in December
The comedy follows working class Gary, his family and neighbours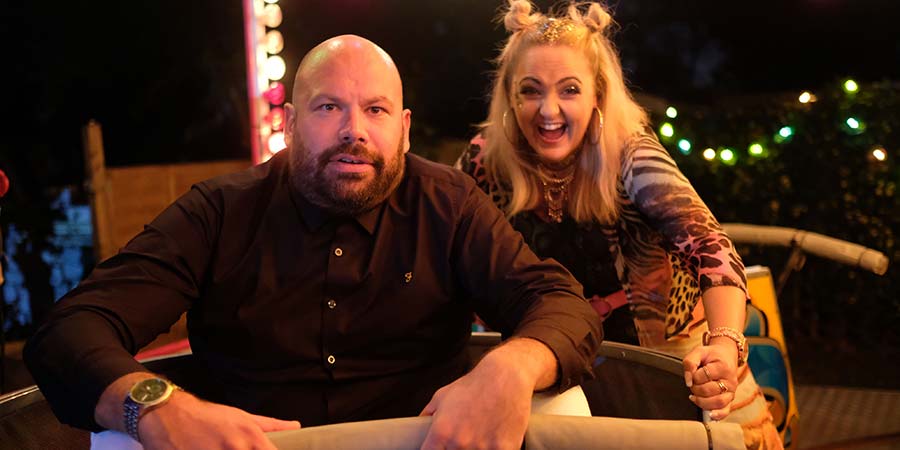 BBC One has ordered six episodes of family sitcom 'King Gary.
A pilot for the comedy was broadcast in December, starring co-writer Tom Davis in the title role.
Filming for the series begins on location this weekend, reuniting stars Davis; Laura Checkley as wife Terri; Simon Day as his father, Big Gary; Camille Coduri as Denise; plus Neil Maskell and Romesh Ranganathan.
New cast members for the series include Dustin Demri-Burns, Lisa McGrillis, Mim Shaikh and Emma Sidi.
Producers at Shiny Button explain: "The series follows Gary King and love-of-his life Terri, as they bowl through family-life in suburbia. Gary's quest to impress the neighbours and fill dad, Big Gary's big shoes, might be more successful if he wasn't such a drama-queen but there's always a lot of love around in Butterchurn Crescent."
The show is written by Tom Davis and James De Frond, who also directs.
Shane Allen, Controller of Comedy Commissioning for the BBC, said: "King Gary is big on laughs, big on heart and big on talent. Landing a mainstream family sitcom with a modern tone is a tough nut to crack but these scripts are bursting with great lines and well-earned set pieces. We look forward to Gary and Terri bringing cheer to a year of bafflement."
Tom Davis says: "James and I are honoured to be given the opportunity to bring the world we've grown up around to BBC One. We were both blown away with the tip top response to the pilot and can't wait to get cracking with the series. We love writing these characters and it's going to be an absolute joy to muck about in their world."
The series is expected to air later this year on BBC One.
---
For updates, click the button below.
Share this page