Judge Rinder's topical show
Channel 4 orders topical Judge Rinder series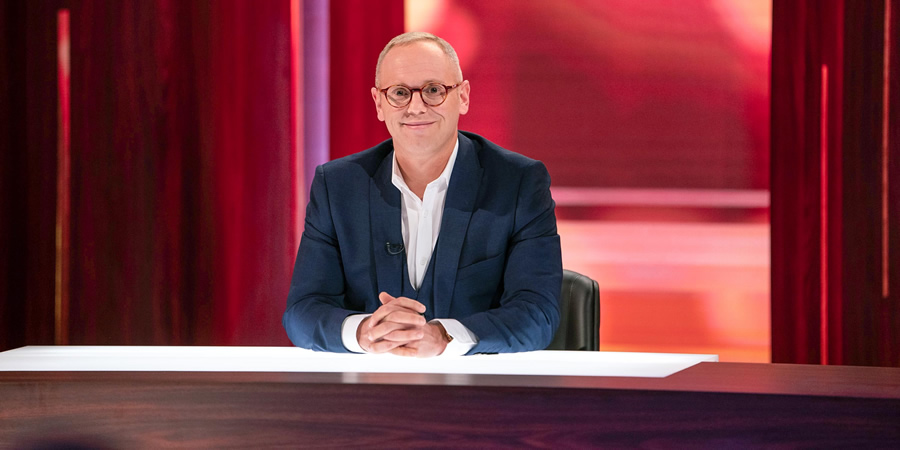 Channel 4 has commissioned a series of topical comedy programmes hosted by TV judge Robert Rinder.
Four one-hour episodes will be made by Expectation Entertainment, following the format seen in 2018 end-of-year special, Rob Rinder's Good Year, Bad Year.
The broadcaster says the programme "will see Rinder cast his perceptive eye as he gives his authored and no nonsense take on current events. Mixing his razor-sharp legal mind and hilarious hot takes, Rob will satirically dissect what exactly is going on with the world today and searching for the elusive things that might make Britain a better place."
They add: "Accompanied by a host of celebrity guests, we'll see Rob delve deep into current news stories, viral trends and talking points aplenty. Well-known for his uncompromising opinions, the series will put Rob in fish-out-of-water scenarios, taking on other worlds outside his usual comfort zone and experiencing conflicting perceptions."
Rinder has recently filmed another pilot for the broadcaster, with So Television. RinderLand is a comedy entertainment format featuring special guests, sketches and studio items. It now seems unlikely the programme will go into production, with Expectation's topical format preferred by channel bosses.
Rinder says: "I am thrilled beyond belief that Channel 4 have entrusted sorting out the world into my normal sized hands. Given the state of the current global leaders, this feels exactly right, and I look forward to the controversy of considering both sides of any argument."
Tom Beck, Head of Live Events and Commissioning Editor for Entertainment at Channel 4, said, "Rob's acerbic tongue and straight-talking approach makes him just the man we need to steer us through these rocky times. We are delighted to be working with him on a series that is set to be hilarious, insightful and no doubt, very cutting."
Ben Wicks, Creative Director, Comedy and Entertainment at Expectation, adds: "Rob Rinder has the caustic wit of Joan Rivers, the critical faculties of Clive James, and a legal mind so sharp he could negotiate a Brexit that could keep everyone happy. But sadly, he can't as he'll be on Channel 4 getting to the bottom of 2019 in a savagely entertaining manner."
The series will be recorded and broadcast on Channel 4 later in the year.
---
For updates, click the button below.
Share this page