HIGNFY episode pulled
Have I Got News For You episode pulled
Have I Got News For You has been pulled this week due to election impartiality rules
The panel show had booked arch anti-Brexit MP and Change UK leader Heidi Allen as a guest
Her presence during the European Parliamentary election campaign period would have created undue prominence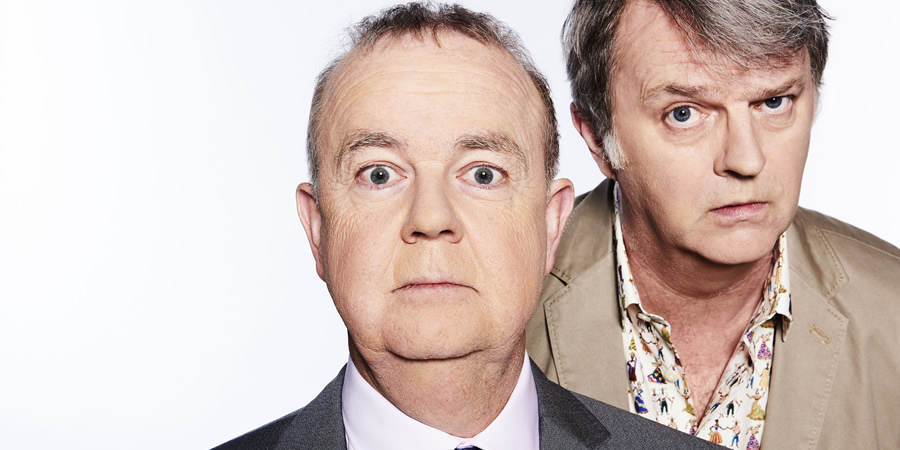 This week's episode of Have I Got News For You has been pulled from broadcast.
Recorded on Thursday night as usual, the programme was postponed with less than half an hour notice before its 9pm scheduled timeslot, and other repeats rearranged to fill the gap.
The change has been made due to broadcasting regulations concerning impartiality during election campaigns, and the appearance on this week's programme of Change UK MP Heidi Allen, formerly a Conservative.
European Parliament elections are due to be held on Thursday 23rd May, following the British Government's delaying of the Brexit date from 29th March.
Having defected from the Conservatives to arch-remain grouping Change UK, Allen now acts as leader for the new party. Her appearance on the programme without any representatives of opposing parties, the BBC concluded, would have been likely to break broadcasting regulator Ofcom's strict rules on impartiality and balance during election campaign periods.
The guest host for this week's show is Jo Brand, whilst the other guest panellist is comedian Phil Wang.
Although as yet unconfirmed by the BBC, it is likely that the programme - the sixth in the present, 57th series - will be aired after the end of the current run. The final, ninth episode, is due to be broadcast on Friday 31st May.
In a statement tonight, the broadcaster explained: "The BBC has specific editorial guidelines that apply during election periods. Because of this it would be inappropriate to feature political party leaders on entertainment programmes during this short election period, which does not allow for equal representation to be achieved."
Questions have been asked by Allen and others on social media platform about the decision, and contrasted with then UKIP leader Nigel Farage's appearance on Have I Got News For You ahead of the 2014 European Parliament elections. However, that episode was broadcast a month and eleven days ahead of the vote, whereas tonight marks only thirteen days until this year's ballot, at a time of significantly heightened tensions over Britain's relationship with the EU.
Have I Got News For You is produced by independent company Hat Trick Productions. The programme's official Twitter account posted the following notice, just 21 minutes before the episode was due to air.
See tweet
---
For updates, click the button below.
Share this page