Comedians Giving Lectures
Dave orders Sara Pascoe's Comedians Giving Lectures
Channel Dave has ordered new series Comedians Giving Lectures
Sara Pascoe will host the 8-part comedy, with three other comics in each episode
The comics will be given the titles of real lectures to reproduce - but none of their content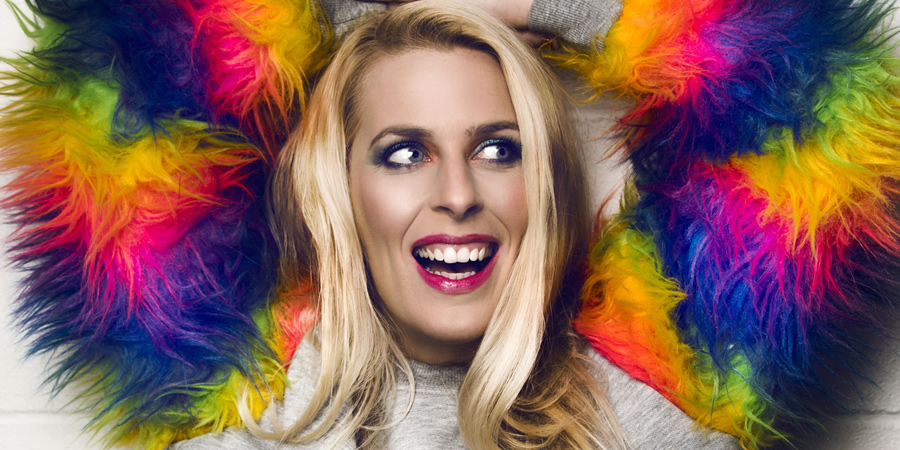 Dave has ordered a full series of Comedians Giving Lectures.
The UKTV-owned channel has commissioned eight 30-minute episodes of the new comedy format, hosted by Sara Pascoe, from 12 Yard Productions.
Channel bosses explain: "The series will see some of the funniest people in British comedy deliver a hilarious stand-up presentation in the guise of a lecture. In each episode, host Sara Pascoe gives three comedians the titles of genuine lectures, but none of the content. However, not only have they got to impress the audience with their usual comedy chops, they will also be marked on their oratory skills by experts in the field of their lecture topic.
"The subjects might be serious and grown up, but the content created by the comedians certainly won't be. Drawing inspiration from some of the most popular lectures of all time, such as 'The Moral Side of Murder' and 'The Good News about PMS', viewers can expect to see some impeccably crafted PowerPoint slides presented by, hopefully, well prepared comedians."
A pilot episode was filmed last year, with Ed Gamble, Dane Baptiste and Suzi Ruffell alongside Pascoe.
Dave's commissioning editor, Joe McVey says: "I once had to give an hour-long lecture on triangles, and it was really dull. Why didn't I just get a comedian to write it for me? It all seems so obvious now. #piechartsrule."
Channel director Luke Hales adds: "We're all huge fans of Sara so it's a real treat to have her at the forefront of this UKTV Original for Dave. We can't wait to see what hilarious theories the comedians come up with."
Paul McGettigan, executive producer for 12 Yard Productions, concluded: "We are delighted to be bringing brand new stand-up comedy to Dave and equally thrilled to be working with the brilliant Sara Pascoe."
The series will be recorded at the Olympia Conference Centre in West London later this month. Tickets are now available
---
For updates, click the button below.
Share this page