Lee Mack gets new BBC1 show... and 2 more series of his sitcom
Lee Mack gets new BBC1 show... and 2 more series of his sitcom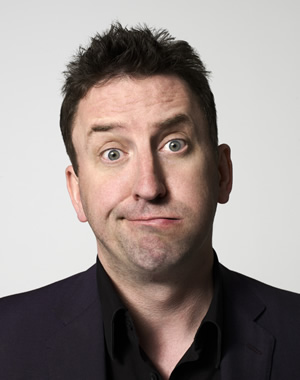 BBC One has given Lee Mack his own prime-time Saturday night comedy show, and commissioned two more series of his gag-packed studio-based sitcom Not Going Out.
Lee Mack's All Star Cast, which is now in development, will see the comedian performing stand-up and sketches to a live studio audience with the help of guest stars, who also be interviewed by the host. The show will also feature a guest stand-up slot and live music. The programme is being billed as "the new BBC1 Saturday night show where everyone's a star", as volunteers from the audience will be invited to take part in the big end-of-show sketch alongside the established comedy stars.
It has been known for some time that Lee Mack has been looking to host a mainstream entertainment show. A non-broadcast pilot of Lee Mack's All Star Cast was recorded in December, with guests including Catherine Tate.
Lee Mack has some previous experience in the variety show genre. In 2005 and 2007 he presented The Lee Mack Show on Radio 2, a popular comedy entertainment format featuring a mix of stand-up, sketches and music.
Lee Mack's All Star Cast is being developed by Mack's own production company Arlo Productions, alongside experienced producers Zeppotron Productions. The latter of which is the company behind Would I Lie To You?, the panel show on which Mack is a regular team captain.
This commission looks set to make Lee Mack one of the BBC's biggest stars. Commenting on the news, he joked: "Blimey, Mr. Saturday Night. I'm going to need a new suit. The one I've got still smells of a burning mattress... long story."
Zeppotron's Creative Director Neil Webster added: "Lee is the funniest person I know. And I know a lot of people. We're incredibly excited to be working on such an ambitious show with such a talented man."
Entertainment Commissioning Editor Karl Warner says: "We love working with Lee and we're really looking forward to getting underway with this show. He has been a face of BBC One for some time and his unique style of comedy makes him the perfect host for a Saturday night series."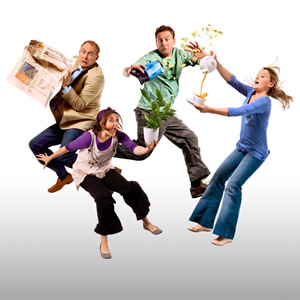 It's a double-good news day for Mack, as it has been revealed that BBC One will also be bringing back his sitcom Not Going Out for not one, but two more series. As revealed by British Comedy Guide at the start of the month (story), the BBC have ordered more episodes of the hit sitcom... but it now transpires that the BBC have ordered a sixth series as well, before the fifth has even been made.
The double-recommission is a sign that the BBC is now showing real faith in Mack's sitcom. The comedy has been steadily building a loyal audience over its four series, and recorded a very healthy high of 4.75 million viewers during the most recent run, broadcast in January and February 2011.
It is quite a turnaround of fortunes for Not Going Out. The series was axed in 2009, but BBC bosses were forced to U-turn on the decision following a petition setup by fans, and heavy lobbying from many within the industry who felt the decision was un-fair and the BBC should not axe one of its only successful studio-based sitcoms. This double-recommission is being seen as an end of a turbulent few years for the programme. On top of being dropped, Not Going Out has faced a number of other uncertainties and setbacks throughout its life. American actress Megan Dodds - who played one of the main characters - left the show after just one series; Miranda Hart, who played a clumsy cleaner in the comedy, had to bow out as production schedules clash with her own sitcom; and rumours circulated earlier in the year that Mack's co-star Tim Vine had quit the show. However, it has now been confirmed that Sally Bretton, Tim Vine and Katy Wix are indeed signed up for the next two series.
Lee Mack says: "It's great news. I can finally get that extension finished", whilst Jon Thoday, the boss of Avalon Television which makes the sitcom, added: "I am delighted that Not Going Out will be returning to BBC1 and would like to thank the BBC for their support of the show."
Share this page