Red Nose Day 2019 on BBC1
BBC confirms Red Nose Day 2019 plans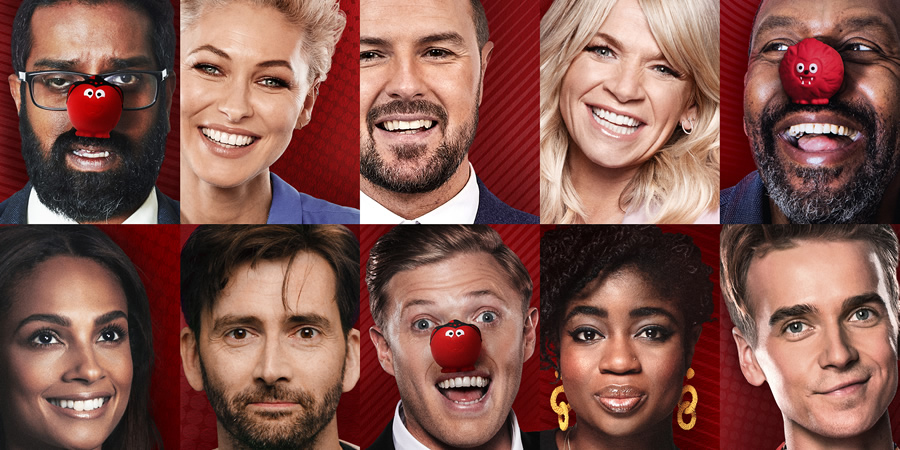 The BBC has confirmed its plans for this year's Red Nose Day broadcast.
Comic Relief related programming will run on BBC One from 7pm to 3am on Friday 15th March, with the presenter line-up confirmed as Sir Lenny Henry, Paddy McGuinness, Emma Willis, Romesh Ranganathan, Rob Beckett, Alesha Dixon, Clara Amfo, Zoe Ball, Joe Sugg and David Tennant.
The BBC confirms: "The fun starts at 7pm as the biggest comedy party on the planet is broadcast live from Elstree Television Studios. Prepare for a mammoth night of live comedy, sketches, music acts, fundraising films and more."
The bulk of the telethon will take place between 7pm and 10pm on BBC One, before the News. With Comic Relief Does University Challenge then running on BBC Two between 10pm and 10:35pm. The telethon then resumes on BBC One at 10:35pm, where it'll run till 12:30am. Celebrity Apprentice for Comic Relief is then repeated from 12:30am to 2am, with The Big Red Nose Climb following from 2am to 3am.
The highlights on the night will include:
Mamma Mia Here We Go Yet Again!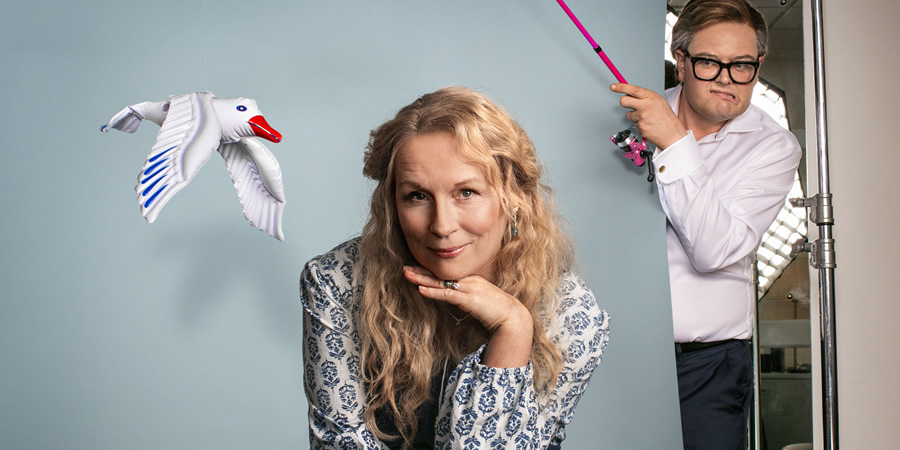 Ten years after viewers were wowed by Jennifer Saunders' dance moves and Philip Glenister's vocal prowess, Mamma Mia for Comic Relief is back.
Written by Jennifer Saunders as a tribute to last summer's box office smash hit, Mamma Mia Here We Go Yet Again! will see some of the UK's biggest names in acting and comedy recreating memorable moments from the sequel and even attempting to sing some of Abba's most iconic songs.
The sketch will see some familiar faces reprising their roles, with Jennifer Saunders playing Meryl Streep's Donna, Alan Carr playing Colin Firth's Harry and Philip Glenister playing Pierce Brosnan's Sam. Miranda Hart and Sue Perkins will also be on hand to ensure it all runs smoothly, returning as the producer and director.
New faces will join the cast, as Carey Mulligan plays Amanda Seyfried's Sophie, Gemma Arterton play's Lily James' Young Donna, Susan Calman plays Julie Walter's Rosie, Tom Hollander plays Andy Garcia's Fernando, Rose Johnson plays Young Tanya, Lucy Montgomery plays Tanya and Joe Thomas plays Young Sam, Bill AND Harry.
Alan Partridge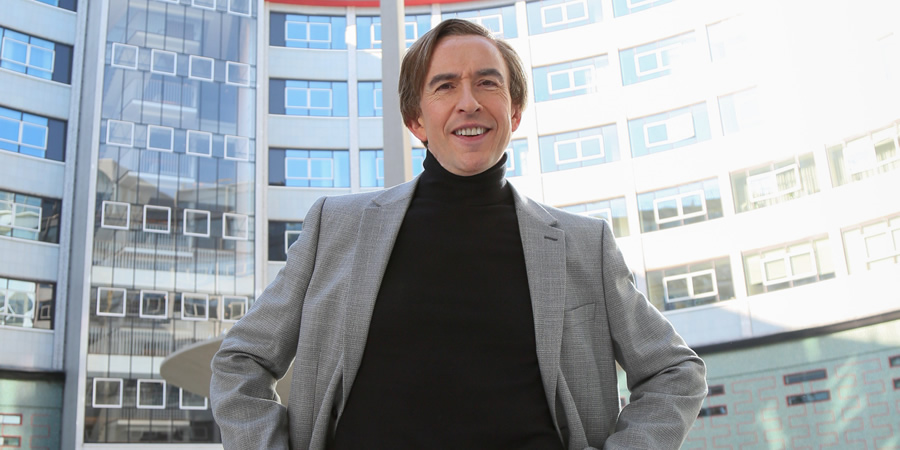 Alan Partridge, North Norfolk Digital DJ and current guest presenter of BBC One's This Time, returns to Comic Relief attempting to raise money on the streets of Norwich. Alan will be joined by his trusty sidekick, Simon Denton.
One Red Nose Day and a Wedding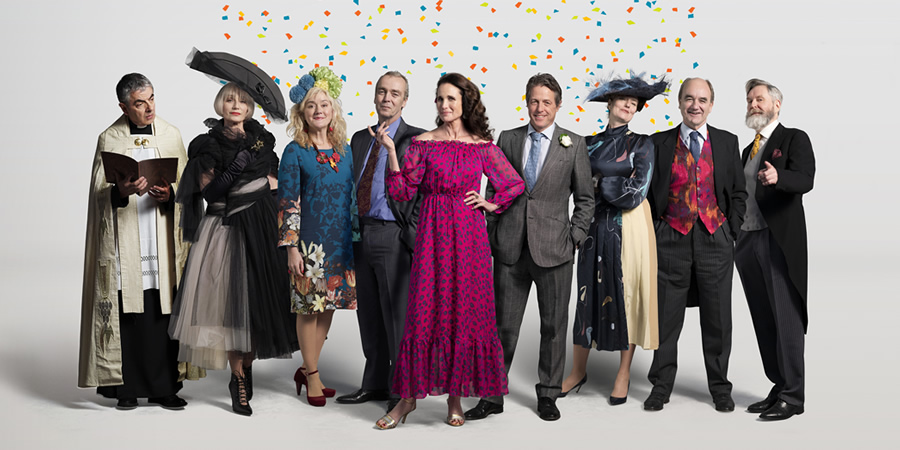 Red Nose Day becomes Wed Nose Day as the cast of Four Weddings and a Funeral reunite for the first time in a quarter of a century in One Red Nose Day and a Wedding. The sketch has been written by Richard Curtis, writer of the original film and co-founder of Comic Relief.
Twenty-five years on and we're reunited with original cast members Hugh Grant, Andie MacDowell, Kristin Scott Thomas, John Hannah, Rowan Atkinson, James Fleet, David Haig, Sophie Thompson, David Bower, Robin McCaffrey, Anna Chancellor, Rupert Vansittart, Simon Kunz, Sara Crowe and Timothy Walker. They will be joined in the short film by some very special guest stars.
Bodyguard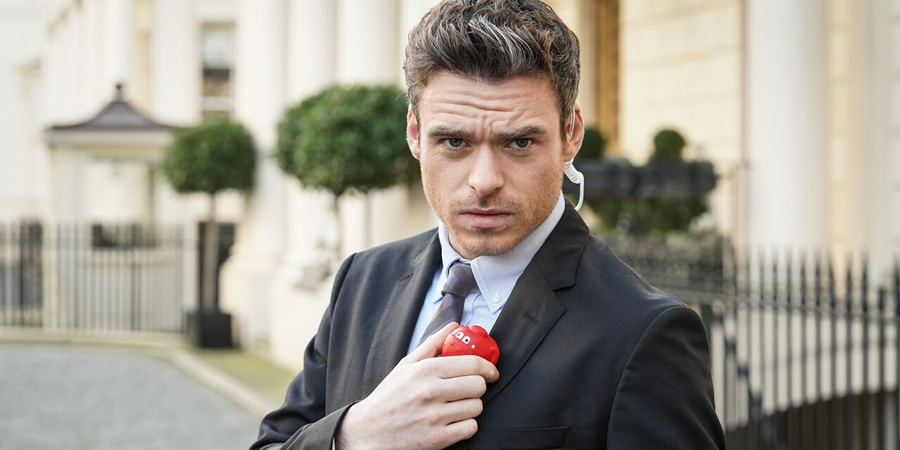 BBC One's record-breaking thriller Bodyguard returns to the small screen and David Budd has a new assignment. Golden Globe winner Richard Madden will be joined by Sanjeev Bhaskar, Gina McKee, Vincent Franklin and even more extra special guests in this one off special for Comic Relief.
Freddie's Top Gear Wind Up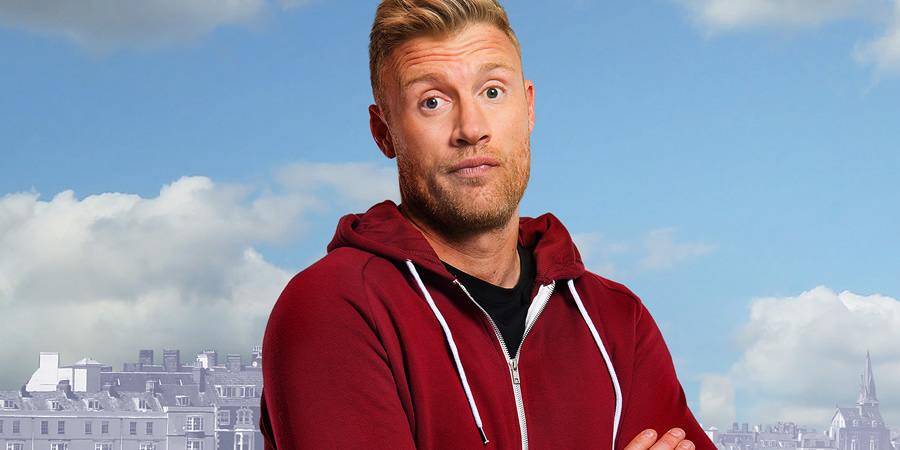 Freddie's Driving School is in session as Freddie Flintoff invites Robbie Savage for a run of the world famous Top Gear track for a Comic Relief special, which of course means a spectacular twist.
Daves: The Official Calendar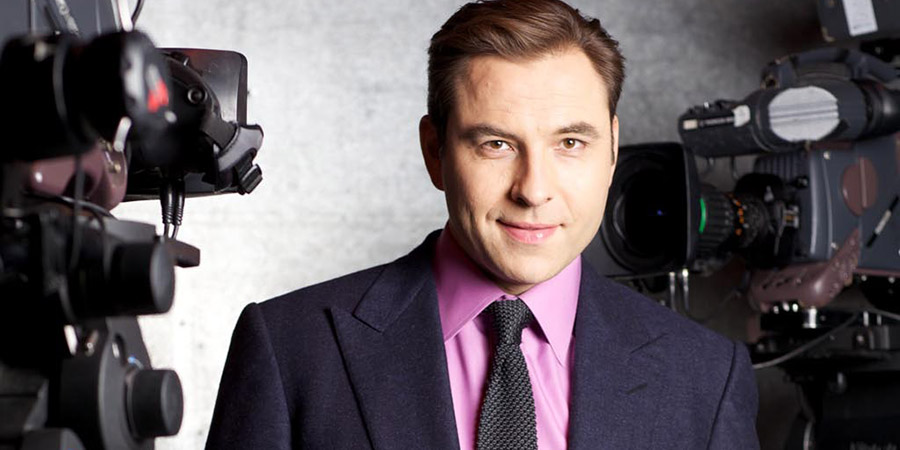 David Walliams rallies a whole host of showbiz Daves to join him in making a Comic Relief charity calendar - the 'Calendar of Daves'.
Comic Relief Does University Challenge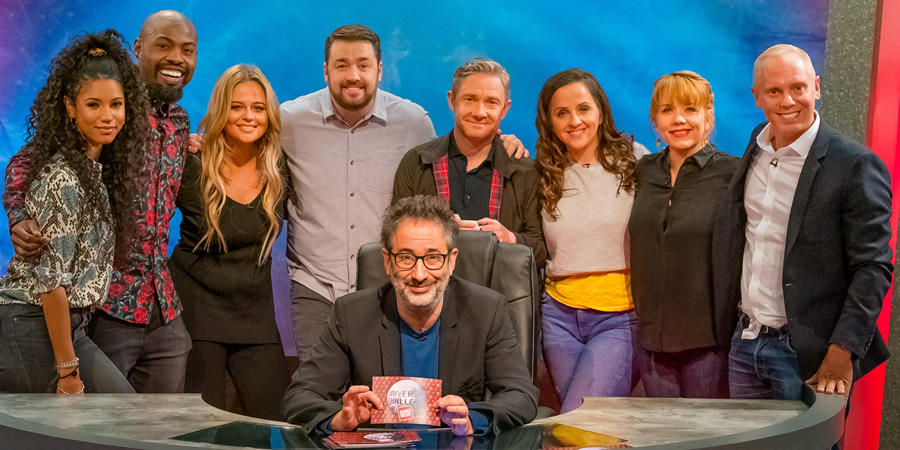 Master of Studies is swapped for Masters of Comedy and Entertainment as University Challenge gets a Comic Relief celebrity takeover for one night only. David Baddiel will take on the hosting duties and is joined by a host of famous faces as team captains Jason Manford and Martin Freeman and Emily Atack, Kerry Godliman, Robert Rinder, Vick Hope, Luisa Omielan and Darren Harriott compete to win in this one-off special.
Famalam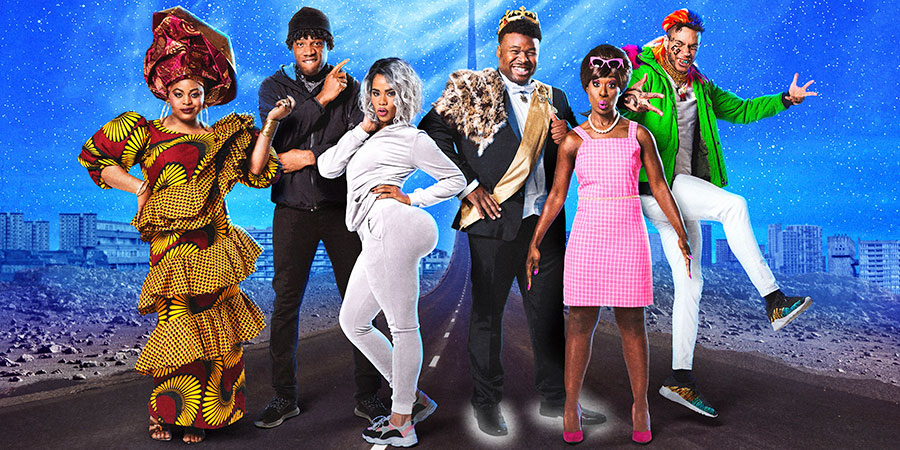 A special Comic Relief sketch from the cast of BBC Three's Famalam.
Only Fools And Horses: The Musical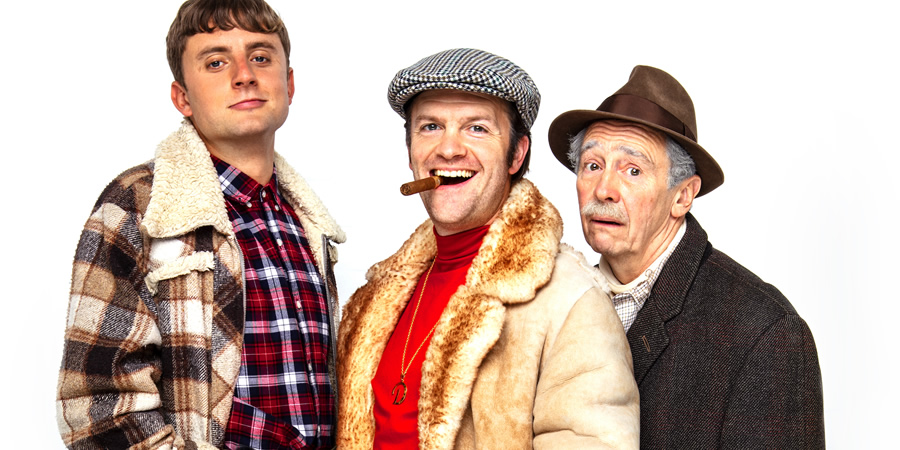 Viewers will also be treated to exclusive performances from the cast of the new musical version of Only Fools And Horses. Other musical performances during the night will include Magic Mike Live, with a twist.
Mischief Theatre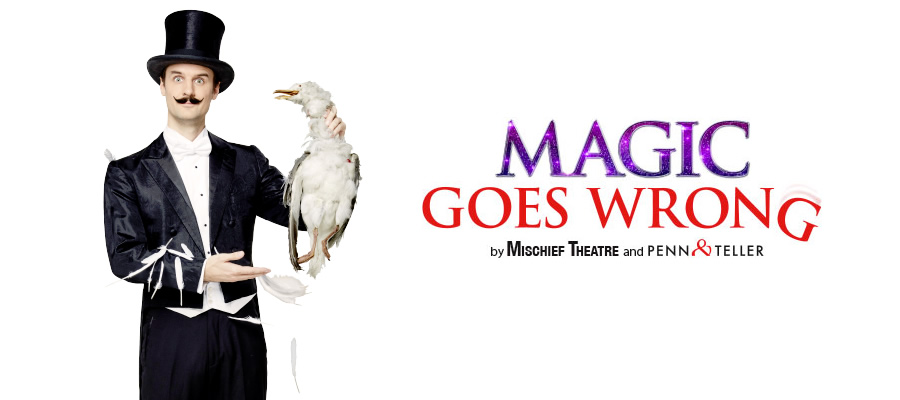 Mischief Theatre - the team behind The Play That Goes Wrong (pictured) - will perform a live magic trick, a preview from their new stage show Magic Goes Wrong. What could possibly go wrong?
---
The telethon will also include a Celebrity Phone Bank will be up and running live in the studio for the second part of the show, with a host of famous faces poised and ready to take your calls.
The BBC says: "Expect the unexpected as more surprises and special guests are yet to be revealed for what promises to be the most unpredictable night of TV tomfoolery of the year. Plus throughout the night there will be a look at how Comic Relief makes a huge difference to those living unimaginably tough lives in the UK and across the world's poorest communities, and how money raised this Red Nose Day will help to change the lives of many more."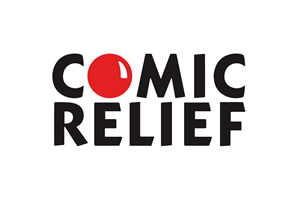 Other Comic Relief related programming on the BBC in the run up to Red Nose Day includes Radio 1's 24-hour LOL-a-thon (from 1pm on Wednesday), in which Scott Mills and Chris Stark bid to raise more money than ever by keeping listeners entertained for a whole day; The Longest-Ever Danceathon with Claudia and Tess (BBC Radio 2, Monday 11th & Tuesday 12th March), in which Claudia Winkleman and Tess Daly have pledged to practice what they preach and 'Keep Dancing' in an epic challenge that will see them floss, dab and salsa to the beat for the longest-ever Danceathon challenge in Red Nose Day history; and Celebrity Apprentice for Comic Relief (BBC One, 9pm on Thursday 7th & Friday 8th March), in which Lord Sugar puts ten celebrities through their paces to raise money for Red Nose Day 2019.
Share this page