Comedians Watching Football
Comedians to watch football for Sky One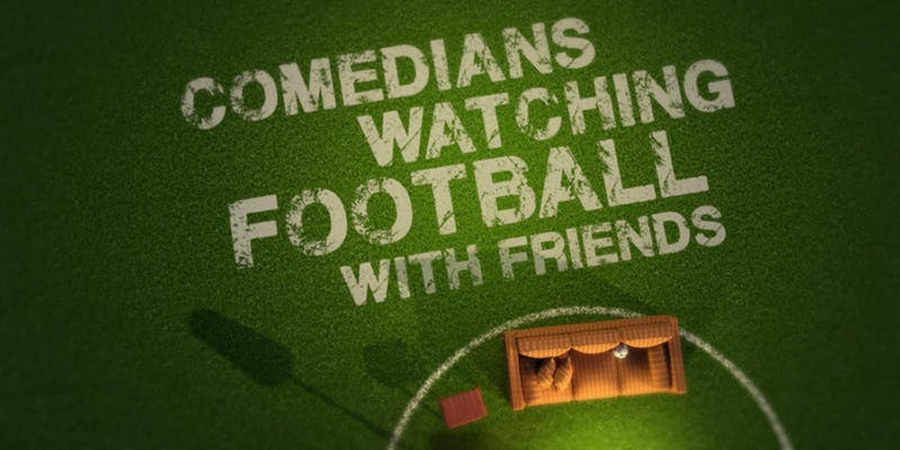 Sky One has ordered a new TV format called Comedians Watching Football With Friends.
As the title suggests, the eight-part series will observe, Gogglebox-style, was comedians watch football matches with their friends.
The channel explains: "Thanks to Sky's unique relationship with the Premier League, this new Sky original production will see comedians, and friends, watch two of the big televised weekend matches while they offer sofa-situated analysis and generally chew the fat.
"Each game will be recorded in two sitting room style studios simultaneously, reflecting what's going on in living rooms up and down the country; with a live audience of partisan fans oohing, ahhing and laughing along, while two comedians and one celebrity super-fan offer their thoughts on the game, or anything else, as the action unfolds."
Regulars on the series will include Nish Kumar (Manchester United), Jon Richardson (Leeds United), Emily Dean (Arsenal), Tom Davis (West Ham United), Matt Forde (Nottingham Forest), Joe Wilkinson (Gillingham), Lee Mack (Blackburn Rovers), Josh Widdicombe (Plymouth Argyle), Adrian Chiles (West Bromwich Albion) and Iain Stirling (Liverpool).
The commission follows on from two non-broadcast pilots which were recorded in November.
The new episodes will be filmed shortly, with Tottenham versus Leicester and Man City taking on Chelsea first in the schedule, on Wednesday 20th February. The resultant footage will be edited down to half-hour episodes. The shows will be recorded at Sky's studios in West London. Free tickets
Danny Carr (Have I Got News For You, The Mash Report) will act as Series Producer, with experienced directors Peter Orton (Russell Howard's Good News) and Paul Wheeler (Have I Got News For You) overseeing the filming.
Rob Aslett, Executive Producer at production company Avalon, says: "We are delighted to be making this show for Sky, it's the perfect home for a football entertainment show."
Phil Edgar Jones, Head of Entertainment at Sky, comments: "There's not much that arouses the passions more than football, so what better way to watch than with some of Britain's funniest comedians who'll lace the passion with buckets of wit and laughter as they watch the Premiership season unfold with their pals. It's a show you could only ever get on Sky and we can't wait to join in the fun."
Comedians Watching Football With Friends will begin soon on Sky One.
---
For updates, click the button below.
Share this page