Fleabag Series 2 details
Kristin Scott Thomas and Fiona Shaw join Fleabag Series 2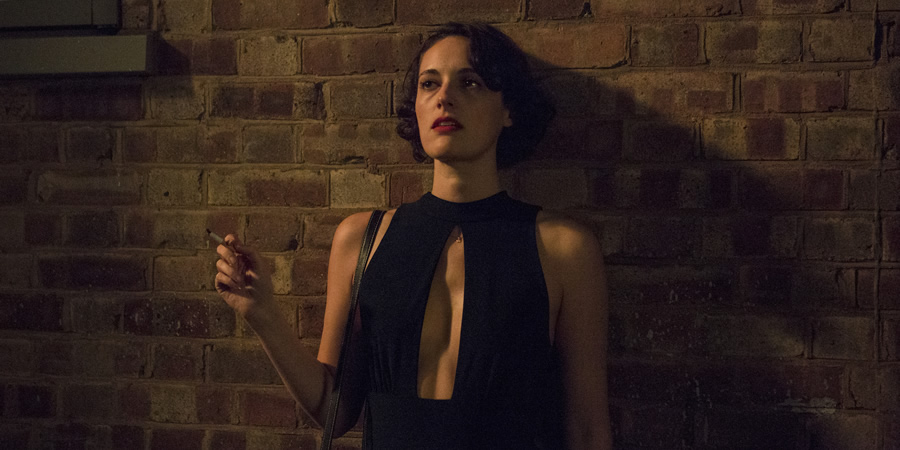 It has been revealed that Kristin Scott Thomas and Fiona Shaw are set to guest star in Series 2 of Fleabag.
The new series of Phoebe Waller-Bridge's multi award-winning sitcom has finished filming and will premiere this spring on BBC Three's iPlayer channel.
Revealing more about the plot, the producers say: "Fleabag is back for a second bite, and this time she is going toe to toe with the man upstairs. In an unexpected twist of fate, our lost little rascal meets a Priest (Andrew Scott) who jolts her into seeing the world in a different way. Picking up a year on, there are still old wounds to unpick and new ones to dress as the next chapter of Fleabag's life takes her to hell and back.
"Since the end of the last hilarious series when her entire family rejected her, her darkest secret was revealed and she nearly threw herself in front of a car, she's back for more laughs than ever.
"Fleabag and Claire are brought together by an unexpected attack and tensions rise as another side of her sister emerges. Further afield, Dad still can't look Fleabag in the eye and Godmother slithers closer into the girls' lives.
"Joyful, bleak, poignant and sucker-punch funny, the original cast is joined by a car-crash of new characters as we delve further into the world of Fleabag. With hope and faith at the core of Series 2, our heroine finds herself in the midst of a battle she is determined to win: Fleabag Vs God."
Scott Thomas and Shaw join a principal cast including returning cast stars Olivia Colman (Godmother), Sian Clifford (Claire), Bill Paterson (Dad), Brett Gelman (Martin), Jenny Rainsford (Boo), Hugh Skinner (Harry) and Hugh Dennis (Bank Manager).
Fiona Shaw CBE is perhaps best-known for her role as Aunt Petunia in the Harry Potter film franchise. She and Waller-Bridge recently worked together on the international hit series Killing Eve, where Fiona played the role of Carolyn Martens, the Head of the Russian Service at M16.
Dame Kristin Scott Thomas is a five-time BAFTA and five-time Olivier Award nominee, who won the BAFTA Award for Best Actress in a Supporting Role for playing Fiona in Four Weddings And A Funeral.
Joking about the two guest stars joining the show, Phoebe Waller-Bridge says: "They literally begged me to be in it. Begged me. Begged. One of them was crying."
Kirstin Scott Thomas comments: "Phoebe Waller-Bridge cannot be ignored. She manages to hit core issues with sledgehammer brutality as she trips along with a spring in her step. I laughed helplessly as I binge watched the first brilliantly funny series and enjoyed being aghast at times. I was very flattered to be asked to be in Series 2."
Fiona Shaw adds: "Phoebe's mind is like nothing else."
Shane Allen, Controller Comedy Commissioning at the BBC, comments: "Phoebe's singular writing and vision has been blessed by British acting royalty lending their talents to the new series. If it was any more starry you'd get a migraine."
Producers Two Brothers Pictures comment: "We are so excited for the return of Phoebe's truly original and much-loved show, and we're honoured that both Kristin and Fiona have lent their incredible talents to this second series. We can't wait for audiences to see Fleabag's next set of adventures and these very special guest appearances unfold."
Fleabag will premiere on BBC Three and Amazon Prime Video this spring.
---
For updates, click the button below.
Share this page