Britain's Greatest Comedian
Channel Gold opens vote to discover Britain's Greatest Comedian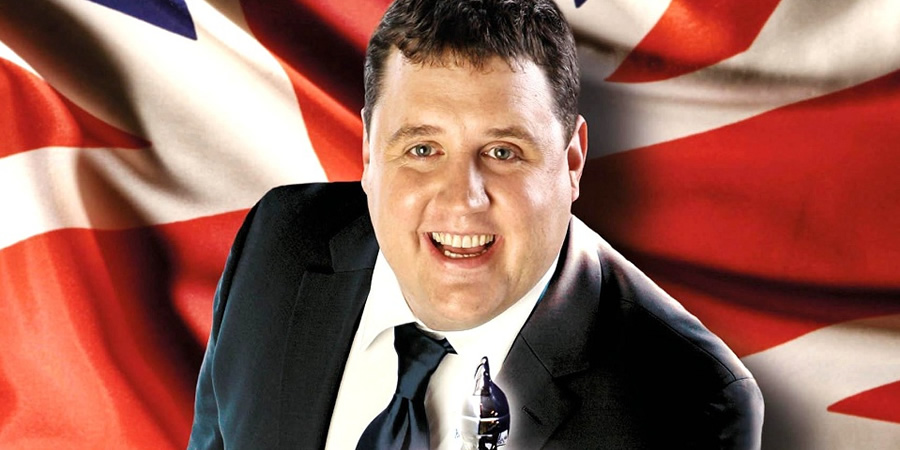 Gold has announced a one-off countdown of "Britain's top funny people".
The channel explains that Britain's Greatest Comedian "will whittle down a plethora of Britain's brilliant comics from past and present to find the definitive top 30".
A voting form is now live, allowing comedy fans to pick their favourites. The final order of the programme will then be decided by a "comedy jury" consisting of famous comedians, performers, actors, producers and experts.
The channel explains: "With a rich history of comedy legends such as Tommy Cooper, Bob Monkhouse, Victoria Wood, Eric Morecambe, Dawn French, Peter Kay and many, many more, the battle for the number one spot is going to be fierce."
Commissioner Iain Coyle says: "We've almost come to blows just discussing this in the office. It's a tough job, but by the end of the show we will have a definitive answer. However, if Les Dawson isn't in the top ten, I'll be livid."
Gerald Casey, channel director for Gold, adds: "Celebrating Britain's best-loved comedy is central to what we do on Gold, so we're really excited to see who the viewers and our judging panel think should take the top spot. With so many incredible home-grown performers to choose from, it's not going be easy!"
Executive Producer Matt Crook from Crook Productions comments: "We're thrilled to be working with Iain and Gold on Britain's Greatest Comedian. It's a very exciting poll that's guaranteed to get people debating at work, at home and down the pub. We've genuinely no idea who the Great British public and Gold viewers will crown as Britain's Greatest Comedian".
Britain's Greatest Comedian will air later this year on Gold.
The vote closes at midnight on Wednesday 6th February. The following names have been preselected as nominated names, but voters can also put forward other suggestions.
Caroline Aherne
Dave Allen
Rowan Atkinson
Richard Ayoade
Bill Bailey
Ronnie Barker
Sacha Baron Cohen
Stanley Baxter
Frankie Boyle
Jo Brand
Marti Caine
Jimmy Carr
Jasper Carrott
Frank Carson
Charlie Chaplin
John Cleese
Billy Connolly
Steve Coogan
Peter Cook
Tommy Cooper
Ronnie Corbett
Les Dawson
Jack Dee
Ken Dodd
Dick Emery
Harry Enfield
Lee Evans
Kenny Everett
Marty Feldman
Noel Fielding
George Formby
Bruce Forsyth
Dawn French
Stephen Fry
Ricky Gervais
Larry Grayson
Joyce Grenfell
Tony Hancock
Miranda Hart
Lenny Henry
Benny Hill
Harry Hill
Frankie Howerd
Barry Humphries
Eric Idle
Eddie Izzard
Peter Kay
Stan Laurel
Stewart Lee
Lee Mack
Rik Mayall
Michael McIntyre
Paul Merton
Sarah Millican
Spike Milligan
David Mitchell
Bob Monkhouse
Dudley Moore
Eric Morecambe
Chris Morris
Bob Mortimer
Al Murray
Michael Palin
Romesh Ranganathan
Vic Reeves
Jennifer Saunders
Alexei Sayle
Peter Sellers
Frank Skinner
Meera Syal
Eric Sykes
Jimmy Tarbuck
Catherine Tate
Tracey Ullman
Johnny Vegas
Paul Whitehouse
Charlie Williams
Norman Wisdom
Victoria Wood
Mike Yarwood
---
For updates, click the button below.
Share this page