Code 404 series on Sky
Sky orders dead cop comedy series Code 404
DI Major is killed, but brought back to life with technology. However, the new version is not the same
Stephen Graham and Daniel Mays will play the lead roles in the comedy, which is written by Daniel Peak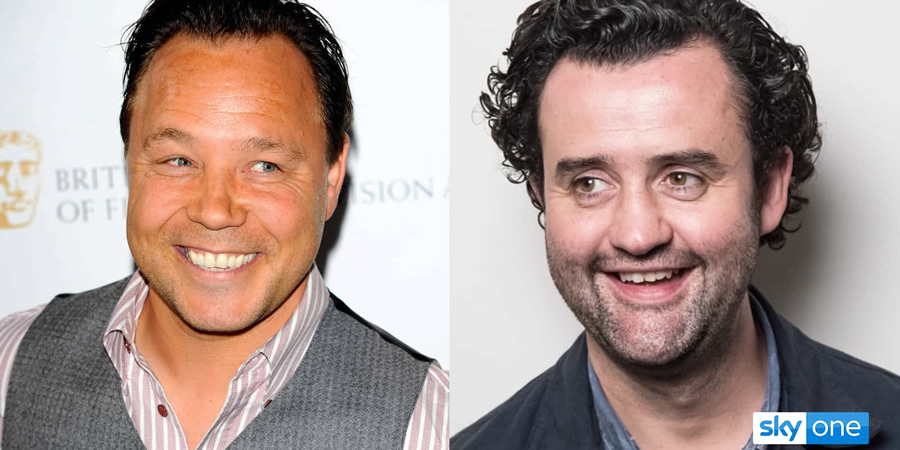 Sky has confirmed it has ordered a new comedy series called Code 404.
The six-part series revolves around two Detective Inspectors, one of whom has been brought back from the dead.
Stephen Graham and Daniel Mays will star at the central characters, who work for the Special Investigation Unit in the London Met police force.
DI John Major (Mays) and DI Roy Carver (Graham) are the top crime fighting duo in the Unit. But when an undercover sting goes horribly wrong, Major is gunned down on the job and killed.
Sky teases: "How will the SIU function without Major? It doesn't have to. As an 'asset' considered too valuable to lose, Major's body is fast-tracked into an experimental Artificial Intelligence project to bring him back from the dead.
"The only problem is, Major 2.0 may look like and sound like the original, but something has been lost in translation - quite a lot actually. His arrogant demeanour and gung-ho approach remain but his crimefighting instincts have completely deserted him. Somehow, Major's error-strewn hunches and Carver's scrambling to make good allows them to just about scrape by. But while the experiment might be hailed as a success, on the front line Roy Carver is left dealing with an increasingly deluded partner."
Daniel Mays has previously starred as an armed police officer in Line Of Duty. His comedy related roles include the sitcom Plus One, playing Walker in the 2016 Dad's Army movie, and recent film Swimming With Men. Stephen Graham has previously starred in the This Is England franchise. His comedy roles include the films Funny Cow and Walk Like A Panther, and playing Philbrick in the 2017 comedy drama series Decline And Fall.
Code 404 has been written by Daniel Peak, who also scripts Not Going Out alongside Lee Mack. The project will be directed by Al Campbell, whose credits include Man Down and Charlie Brooker's Screenwipe.
The comedy's title is a reference to the error code returned by web servers when something cannot be found. Its online prevalence has lead to the term becoming urban slang for a "brainless" person.
The series, which will be filmed from this March, follows on from a non-broadcast pilot filmed last year.
Jon Mountague, Head of Comedy at Sky, says: "What a coup, Stephen Graham and Daniel Mays are the dream team - the perfect Carver and Major. Danny Peak's scripts are endlessly hilarious and very, very arresting. Can't wait."
Tom Miller from Water & Power Productions comments: "Danny and Stephen are an electric double-act, and with Daniel Peak's brilliant scripts we can't wait to bring this to life for Sky One."
Phil Temple from co-producers Kudos adds: "We couldn't be more delighted to have such outstanding actors bringing heart and passion to these joyful scripts - this really is going to be great!"
Code 404 will air on Sky One and streaming service NOW TV in 2020.
---
For updates, click the buttons below.
Share this page