David Schwimmer Intelligence
David Schwimmer to star in Sky comedy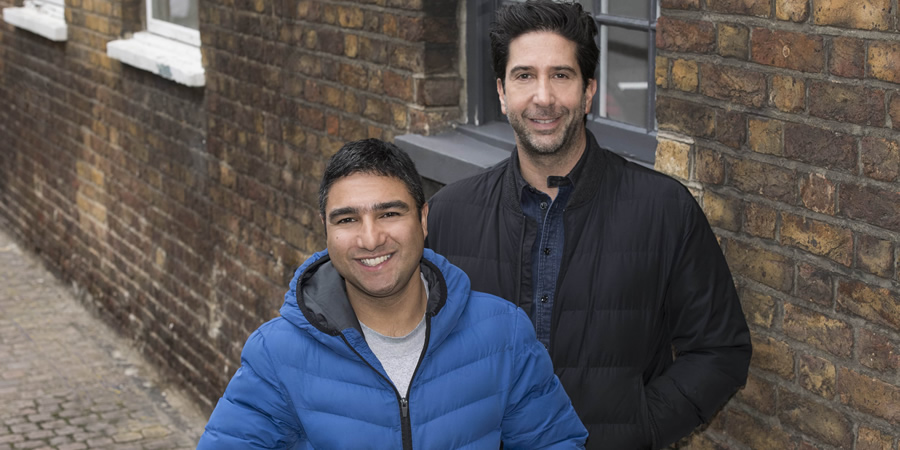 David Schwimmer - who played Ross in Friends - will star in Intelligence, a new sitcom for Sky.
The comedy, which has been created by Nick Mohammed, is focused around the UK's Government Communications Headquarters, "a weedier, geekier, more bureaucratic version of MI5 and MI6."
The producers explain: "The six-part series is a workplace comedy series based in Cheltenham and set in the UK's highly regarded Government Communications Headquarters. When a power-hungry, maverick NSA agent (Schwimmer) comes over to join an inept and tactless computer analyst (Mohammed) and a newly-formed team tackling cybercrime, everything they know is shaken up."
Jon Mountague, Head of Comedy at Sky, says: "Nick Mohammed has written a brilliantly funny comedy series in Intelligence. David & Nick are hilarious together and so perfectly represent the special relationship between our two great nations. I can't wait."
David Schwimmer comments: "I have no idea what this show is about but if it's called Intelligence, naturally I'm going to be part of it."
A pilot had been in development under the working title GCHQ.
Nick Mohammed says: "Getting to work with David has been an absolute dream come true. He's collaborative, honest and exquisitely funny and I couldn't be more delighted and flattered by his involvement. On saying that, we did initially offer the part to the local shoplifter from Blackpool, but he wasn't available sadly. Either way, we hope that everyone at GCHQ is as excited about this series as we are. I presume they were aware of this series being green-lit way before we ever were..."
Nerys Evans, creative director at production company Expectation, adds: "Even though the stakes are really high for the team, fighting cyber-crime, our six-part comedy series reveals the reality is not dissimilar to any other office environment, from temperamental photocopiers to meeting rooms being double booked. David Schwimmer and Nick Mohammed have a fantastic 'odd couple' chemistry and the scripts are brilliantly funny, we can't wait to see the world of Intelligence come to life."
Intelligence will be shown on Sky One in 2019.
---
For updates, click the buttons below.
Share this page