I Talk Telly Awards 2018
ChuckleVision amongst I Talk Telly Awards 2018 winners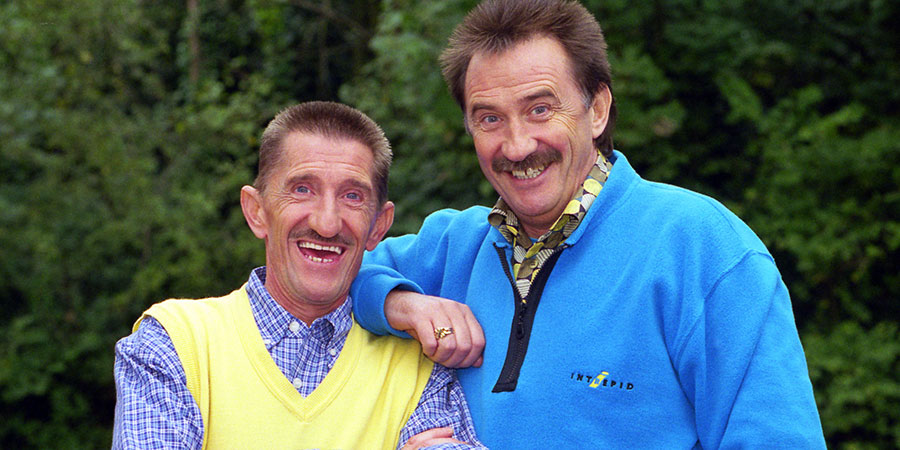 The winners of the I Talk Telly Awards 2018 have been revealed.
Run by the TV-related blog I Talk Telly, the awards - decided by a public vote - aim to recognise the best TV programmes and talent. This year's winners in the voting include Derry Girls, Car Share and The Graham Norton Show.
ChuckeVision, the long-running children's show, was awarded the Special Recognition title, the only award not voted on by the public. It is the popular sitcom's first ever award win.
The comedy-related winners in full are:
Best New Comedy: Derry Girls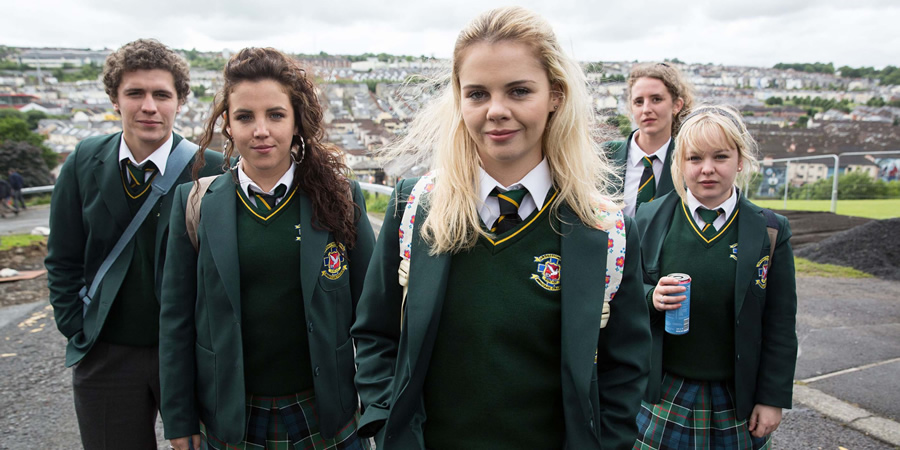 Derry Girls, written by Lisa McGee, came top of the voting in this category.
Also nominated: Famalam, In The Long Run, Man Like Mobeen, Sick Of It, Stath Lets Flats.
Best Returning Comedy: Car Share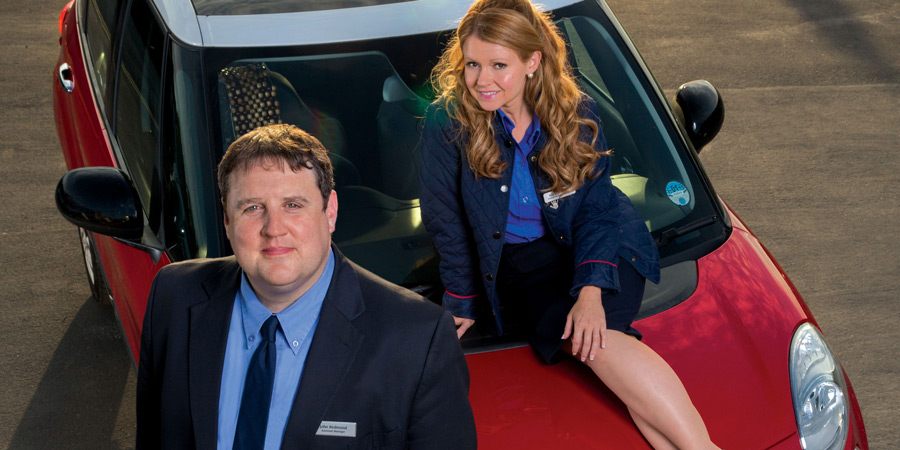 Car Share, starring Peter Kay and Sian Gibson, came top of this category again.
On receiving news of their win, the stars commented: "We are so delighted to win the award for best returning comedy, and also slightly bereft, as you may or may not know Car Share has finally come to an end. We've all worked so hard on it over the last seven years (can't believe it's been that long) and to receive support and adoration from the people who enjoyed watching both series and the finale makes it all worthwhile. Really sincerely, thank you."
Also nominated: Benidorm, Friday Night Dinner, Inside No. 9, Mum, This Country.
Best Comedy Performance: Diane Morgan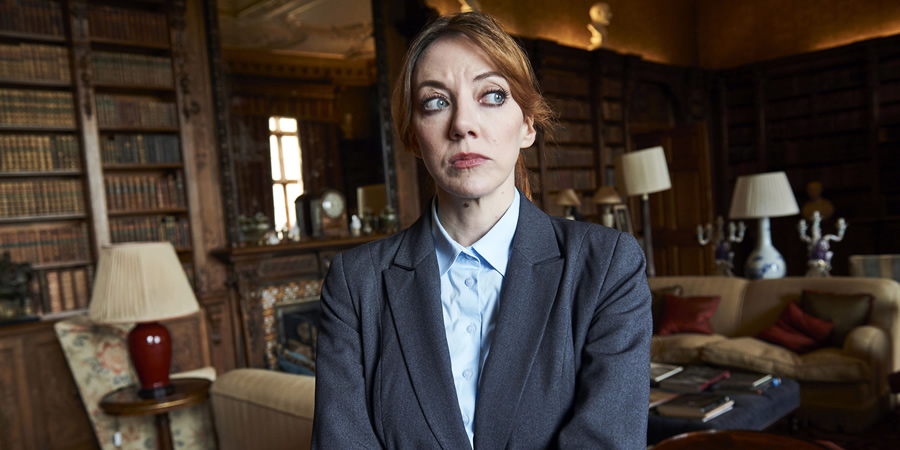 Diane Morgan wins this category, for her portrayal of Philomena Cunk in Cunk On Britain.
Also nominated: Jimmy Akingbola (In The Long Run), Lisa McGrillis (Mum), Paul Chahidi (This Country), Ryan Sampson (Plebs), Samson Kayo (Famalam).
Best Comedy Partnership: Paul & Barry Chuckle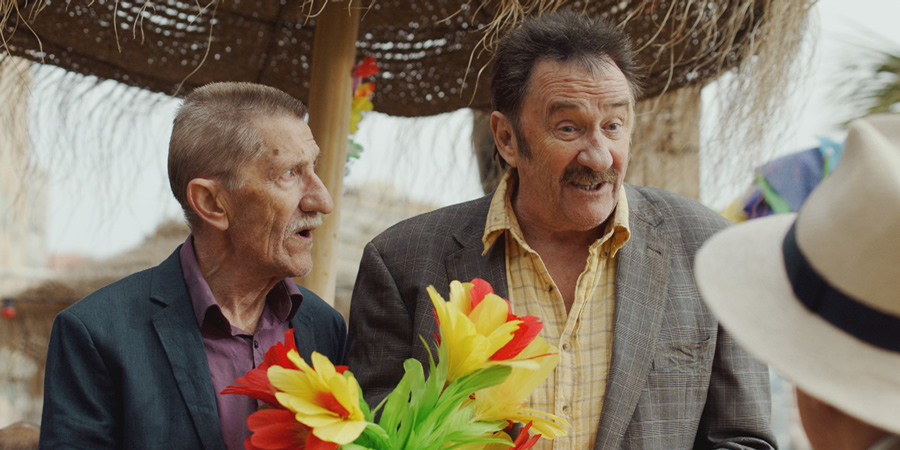 Paul & Barry Chuckle were picked by voters for their guest star roles in Benidorm.
Speaking about his win, Paul said: "A big thank you to everyone for voting for me and Barry in the I Talk Telly Awards. Totally unexpected with the competition we had. Some great great people there. All I can say is a big cheers to you all. Thank you very much."
Also nominated: Charlie Cooper & Daisy May Cooper (This Country), John Challis & Sherrie Hewson (Benidorm), Keith Lemon & Paddy McGuinness (The Keith & Paddy Picture Show), Peter Kay & Sian Gibson (Car Share), Reece Shearsmith & Steve Pemberton (Inside No. 9).
Best Entertainment Show: The Graham Norton Show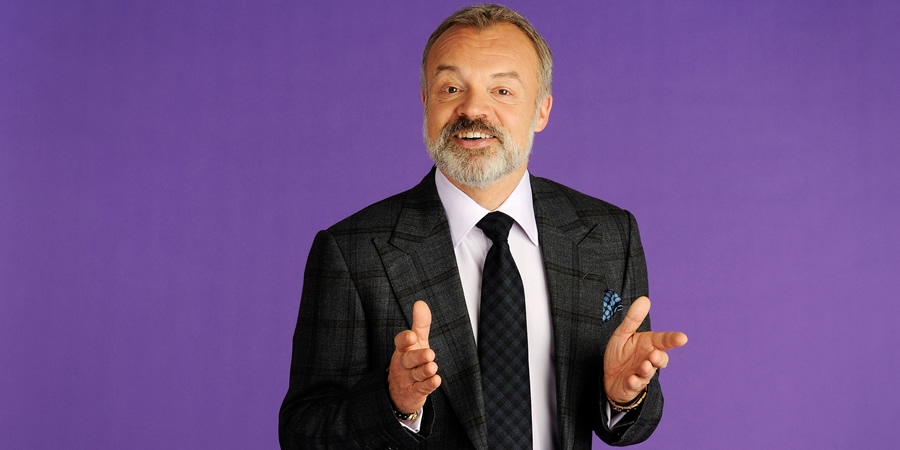 The Graham Norton Show triumphed in this category.
Also nominated: The Big Narstie Show, Celebrity Juice, Gogglebox, The Last Leg, Taskmaster.
Best Live Comedian: Ricky Gervais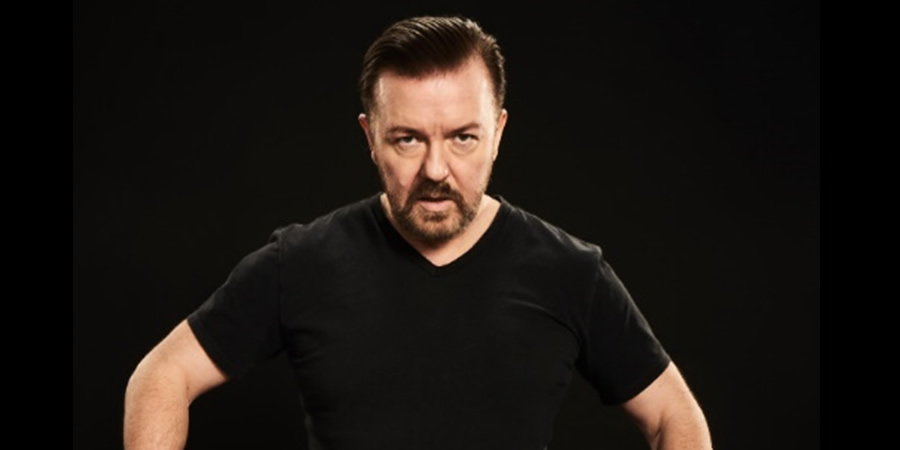 Ricky Gervais came top of the voting in the Best Live Comedian list, a new category added to the awards this year.
The star commented: "Thank you for my I Talk Telly Award. Best stand-up of the year for Humanity on Netflix. And it was voted for by the public which is lovely, so thank you to everyone who voted for me. It means a lot."
Also nominated: James Acaster, Katherine Ryan, Luisa Omielan, Mo Gilligan, Sara Pascoe.
Best International Series: The Late Late Show With James Corden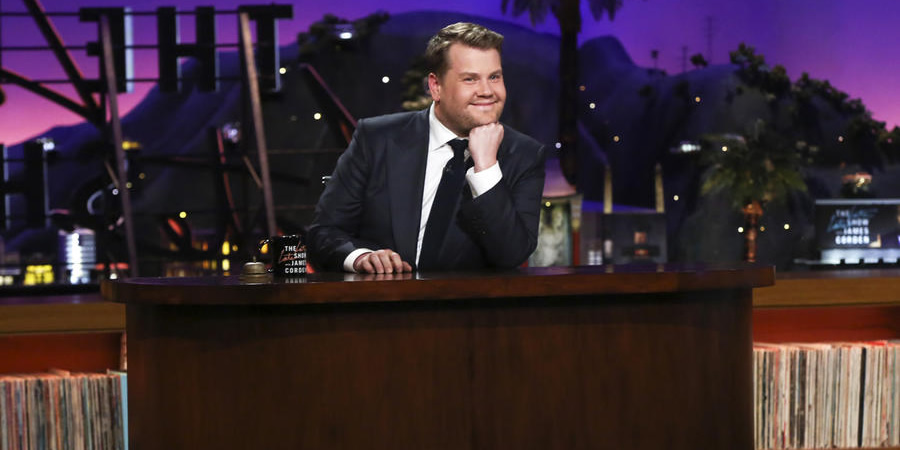 The Late Late Show With James Corden wins in this category for the fourth year in a row.
James Corden says: "We want to say a huge thank you to the I Talk Telly Awards for honouring The Late Late Show with Best International Series. This is the fourth year in a row that we've won this award and we can't believe it. Thank you so much to everyone that voted. We'll keep trying to make a show that you like."
Also nominated: The Bridge, The Good Place, Queer Eye, This Is Us, Will & Grace.
Special Recognition: ChuckleVision
The Special Recognition award is the only winner not decided by the public. The result is chosen by I Talk Telly founder Elliot Gonzalez.
He picked ChuckleVision, starring Paul and Barry Elliott, which entertained children across several decades.
Speaking about why ChuckleVision was chosen, Gonzalez says: "This award was always going to go to ChuckleVision. How could it not? Paul and Barry have always been great supporters of the site and earlier this year I conducted what is believed to be Barry's final interview before his sad passing. The outpouring of love and emotion back in August proved just how many people's lives ChuckleVision touched. Speaking to Paul about this award, I was shocked to discover that this is the first award ChuckleVision has ever received. They received a BAFTA in 2008, not specifically for the series but for their contribution to children's television. I'm also very surprised that the BBC ended the series when they did and choose not to repeat it."
---
266,400 votes were registered to decide the winners. The full list of results - which includes wins for Declan Donnelly, The Great British Bake Off and Coronation Street - can be viewed via italktelly.com
Talking about the success of this year's voting, Elliot Gonzalez says: "I have been blown away by the response to this year's awards. To have received over a quarter of a million votes is mindblowing. I want to take this opportunity to thank every single person who got behind the awards. Be that by voting yourself, encouraging others to vote, sharing the link across social media and/or really championing your favourites.It was great to see the hashtag being used so much and the support from fans and talent alike has definitely helped the huge increase in votes. The awards would not be the success they are if it wasn't for you. So thank you. I'm already looking forward to the 2019 awards."
---
Share this page