Dara O Briain Blockbusters
Comedy Central to reboot Blockbusters with Dara O Briain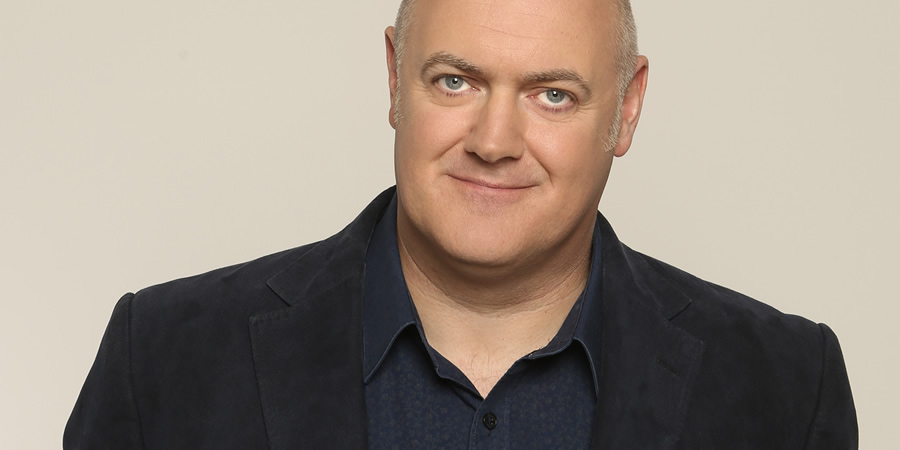 Comedy Central has announced that it has commissioned a comedy reboot of the cult quiz game show format Blockbusters.
Mock The Week host Dara O Briain will present the new version of the show.
Comedy Central has commissioned two 10-part series of the reboot, with the twenty half-hour episodes due to be filmed in early 2019 by production company Thames.
Blockbusters sees contestants answering questions correctly to light up hexagonal segments across a playing board, with the aim being to find a route from one side to the other.
It was launched on TV in 1983 with Bob Holness and has since returned a number of times, with Michael Aspel, Liza Tarbuck and Simon Mayo as presenters. This new version will be the first to add intentional comedy into the mix.
The producers say: "Comedy Central's reincarnation will remain true to the original format, with players crossing a hexagonal board by answering quiz questions correlating to a letter, for a chance to win an experiential prize. The series is already in pre-production and will include two celebrity specials. It will debut on Comedy Central UK in 2019."
Dara O Briain says:"I'm delighted to take over this classic quiz-show, and with it, the speculation that, like Bob Holness, I played the saxophone on the original recording of Baker Street. For the record, I did not, although I did play the Marimba on I Shot the Sheriff. However, I will not be laughing at contestants saying 'I'd like a P please, Dara', just as I haven't laughed at the planet Uranus in 10 years of Stargazing Live. See, I can do serious."
Louise Holmes from Comedy Central comments: "One of the UK's most beloved game show formats, Blockbusters is an iconic show that a lot of people hold close to their hearts. Dara O Briain is the perfect quizmaster for the comedy reboot of this nostalgic show. That famous Blockbusters theme tune will once again be hummed in living rooms up and down the country very soon!"
Phil Harris from Thames says: "We are beyond thrilled to be bringing back our legendary game show Blockbusters, which has always been a real fan favourite. The relaunch of this time-honoured and successful format, combined with Dara's comedic talent, is guaranteed to be a winning formula and we couldn't think of a better home for it than Comedy Central."
---
For updates, click the button below.
Share this page