Sunny D USA
Dane Baptiste sitcom Sunny D to be remade in USA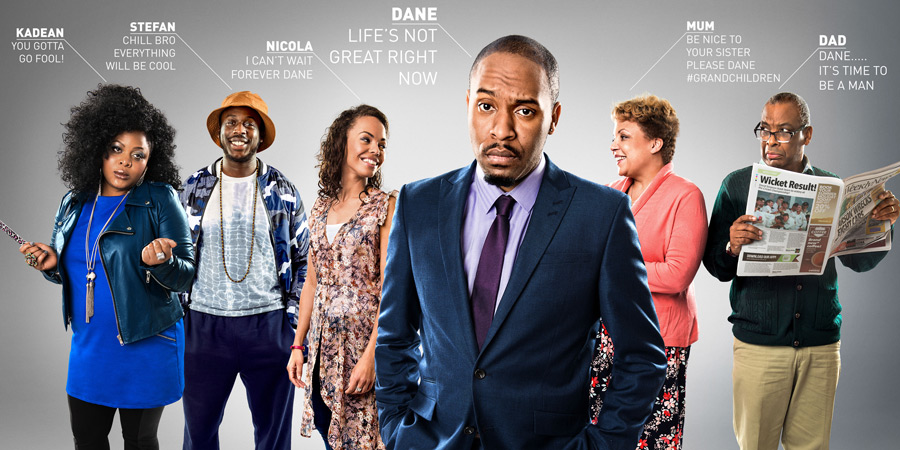 Sunny D, the BBC sitcom written by and starring Dane Baptiste, is to be remade in America.
The Fox network has given a script commitment to the project.
The scripts are now being adapted by The Big Bang Theory writer Saladin K Patterson and In Living Color creator and Scary Movie director Keenen Ivory Wayans, for The Tannenbaum Company and Lionsgate TV.
Sunny D was piloted by BBC Three in 2015, with a four part series following in 2016. The comedy focuses on Dane, a man living with his parents with his twin sister. He hates his job, and is struggling in his relationship with his girlfriend.
The producers explain: "The adaptation centres on Dane, a 30-year-old man who is creative, erudite and in touch with his feelings. Unfortunately, to his Caribbean-born, old-school dad, that translates to "You need a real job," "I should've sent you to public school," and "Are you crying again?" As Dane lives at home with his demanding father, doting mother and twin sister who has been trying to get rid of him since they shared the same womb, he will try to figure out what manhood means to a black millennial not quite ready to face the real world on his own."
Fox has given the project a "script commitment", which features a penalty, meaning if the show isn't made it has to pay those involved extra funds, the result being that it is likely the pilot will be broadcast on Fox in 2019.
Dane Baptiste will act as an Executive Producer on the project, as will executives from BBC Studios in Los Angeles.
---
For updates, click the button below.
Share this page
This story was updated on the 28th November to add some additional details.